DIY RENOVATION DO's and DON'TS
Do you have a romantic reno vision? You know the one where you're sporting oversized overalls and have a bandana holding back your hair from your adorable paint-speckled nose? While we know these moments can happen while creating your dream home, we're also here to dish the dirt on doing a DIY home renovation. So, before you wield your hammer and dive right in, check out our DIY renovation do's and don'ts, a guide that will help you nail it!
DO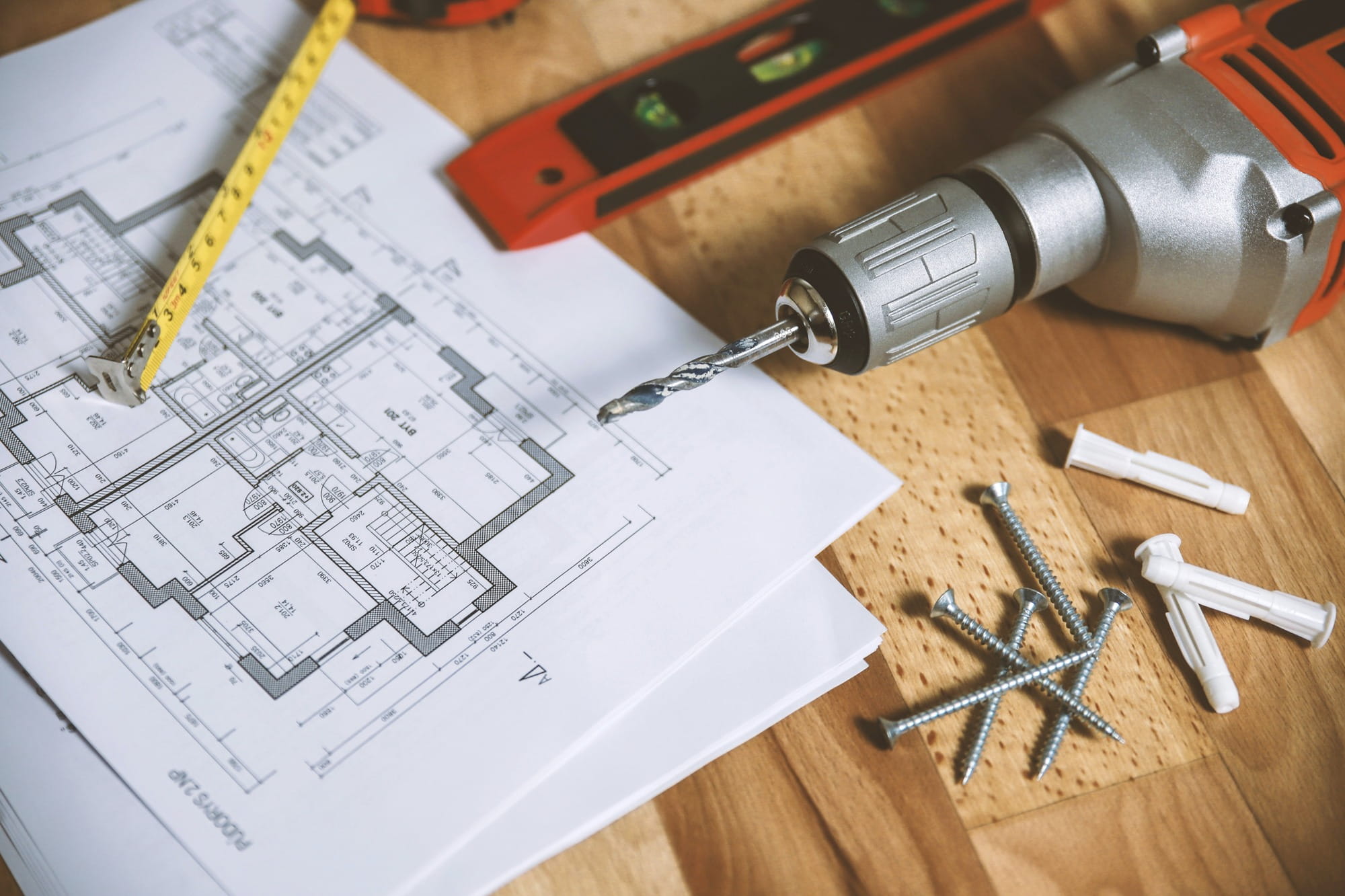 DO: PLAN, PLAN, AND THEN, PLAN SOME MORE
Proper planning is the key to a successful renovation. This sounds easier said than done because it is – there are countless things to anticipate when looking to create a more functional and beautiful space, including scope, budgets, schedules, and sourcing.

Start by defining a clear vision for the whole project. If you know what you want to do, kudos. If not and you need some professional insight into the latest in home remodelling, consider consulting an architect and/or designer who can help create a detailed floor plan. Having this completed is the key to catching potential problems before they become costly catastrophes. Once the ideal scope of the project is outlined, you will need to determine if it is within your budget. As well, you'll want to decide what you're skilled enough to do yourself or what you need to hire a professional tradesperson for, what permits are required before you embark on your reno journey, what your timeline is for the project, and how to source and purchase the materials ahead of time. All this preparation will hopefully save you from making costly and time-consuming mistakes.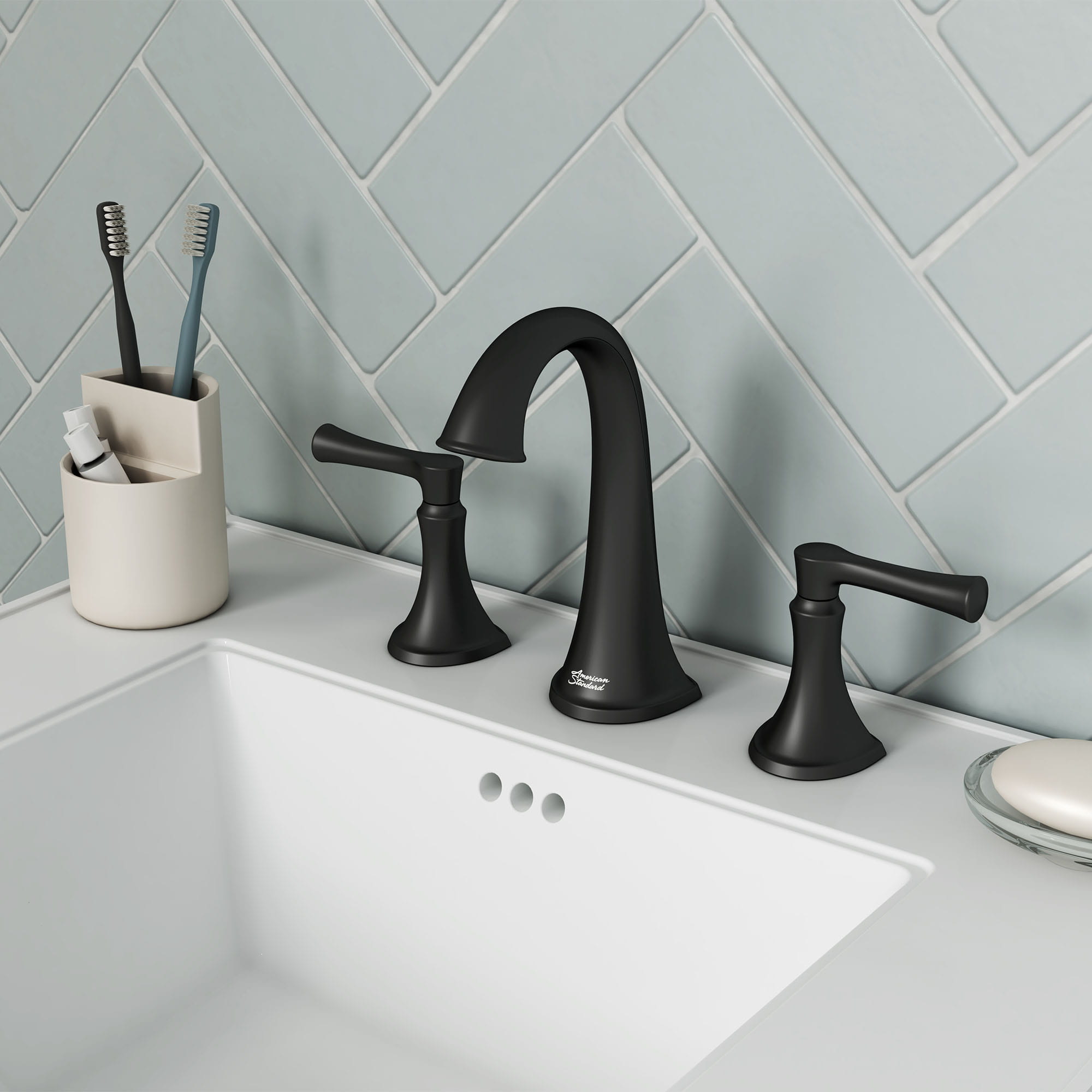 DO: SET A REALISTIC BUDGET
Truly, there's a reason home renovation has a bad rap for running over-budget and over-time…because it does. Home renovations can be expensive and long, and you'll likely underestimate the cost and time it will take. Some costs will be clearly defined (for example,
your gorgeous American Standard fixtures
), while others will fluctuate with volatile markets and demand (for example, lumber). You will need to put padding in your budget for unexpected costs. Experts estimate that adding a 15-20% cushion will help you avoid surprises such as additional labour costs and insurance. As for how long you think your project will take, the rule of thumb is to double or triple that estimate.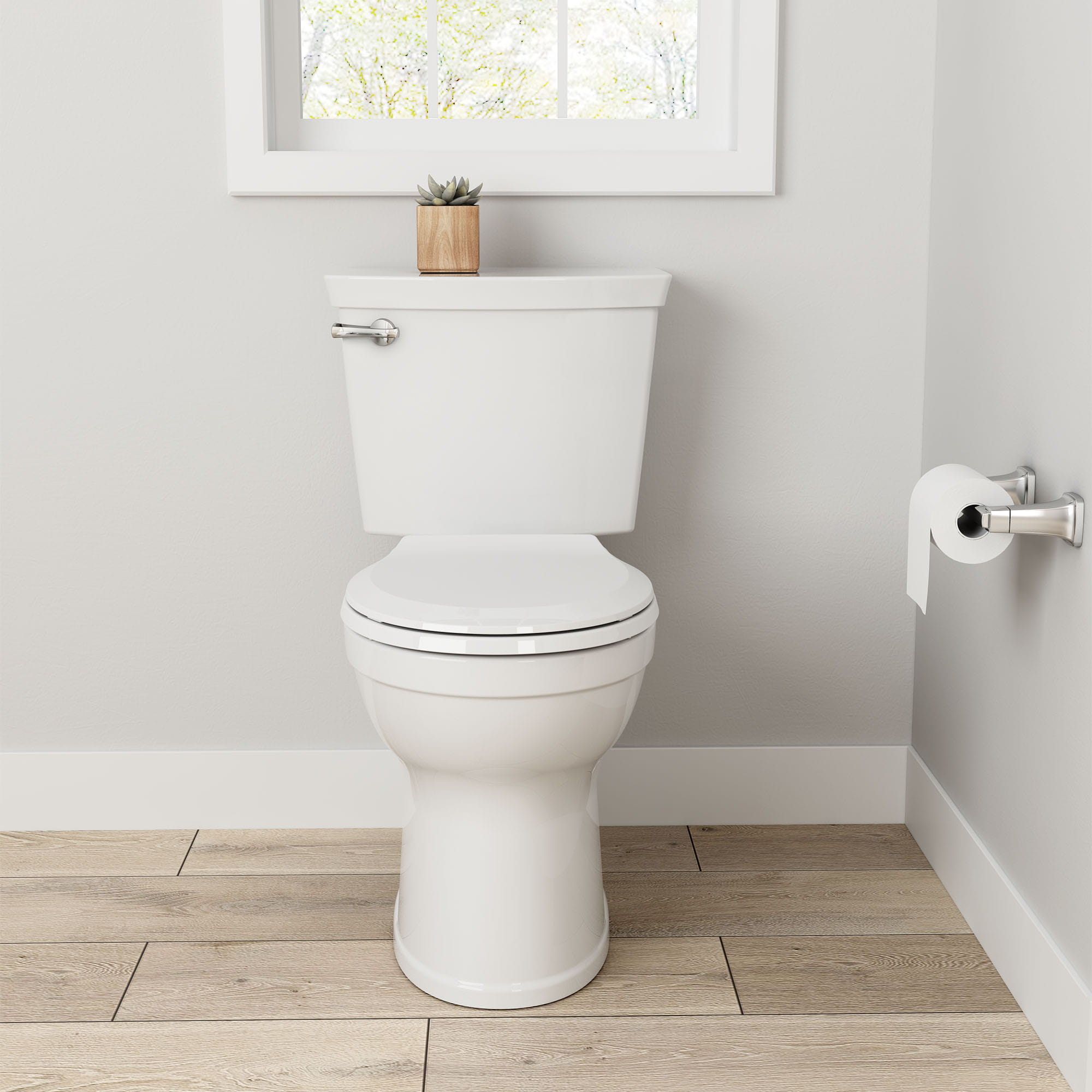 DO: PUT QUALITY FIRST
When making purchasing decisions, quality, craftsmanship, durability, and functionality should all factor into your thinking. Given that on average home renovations are done every 15 years, our advice would be to make the choices that will last, especially in heavily trafficked areas such as the kitchen and bathrooms. Not only will quality products go the distance (such American Standard's
Champion Toilet Collection
) but will also add to the beauty of your home and increase the long-term resale value.
DO: TAKE SAFETY PRECAUTIONS
A job site is rife with potential hazards, hazards you'll be living alongside. When taking on a home renovation, it's important to take the proper steps to prevent an accident or injury. While you can't anticipate every piece of flying debris, you can prepare to stay safe – wear the appropriate protective gear (including goggles, work boots, hard hat, sturdy gloves, ear plugs), don't wear clothing that might get caught in tools or machinery, secure loose tools, ensure there's proper ventilation when painting or staining, don't climb a ladder without a spotter, and have a first aid kit on hand. Bottom line: safety first.
DON'T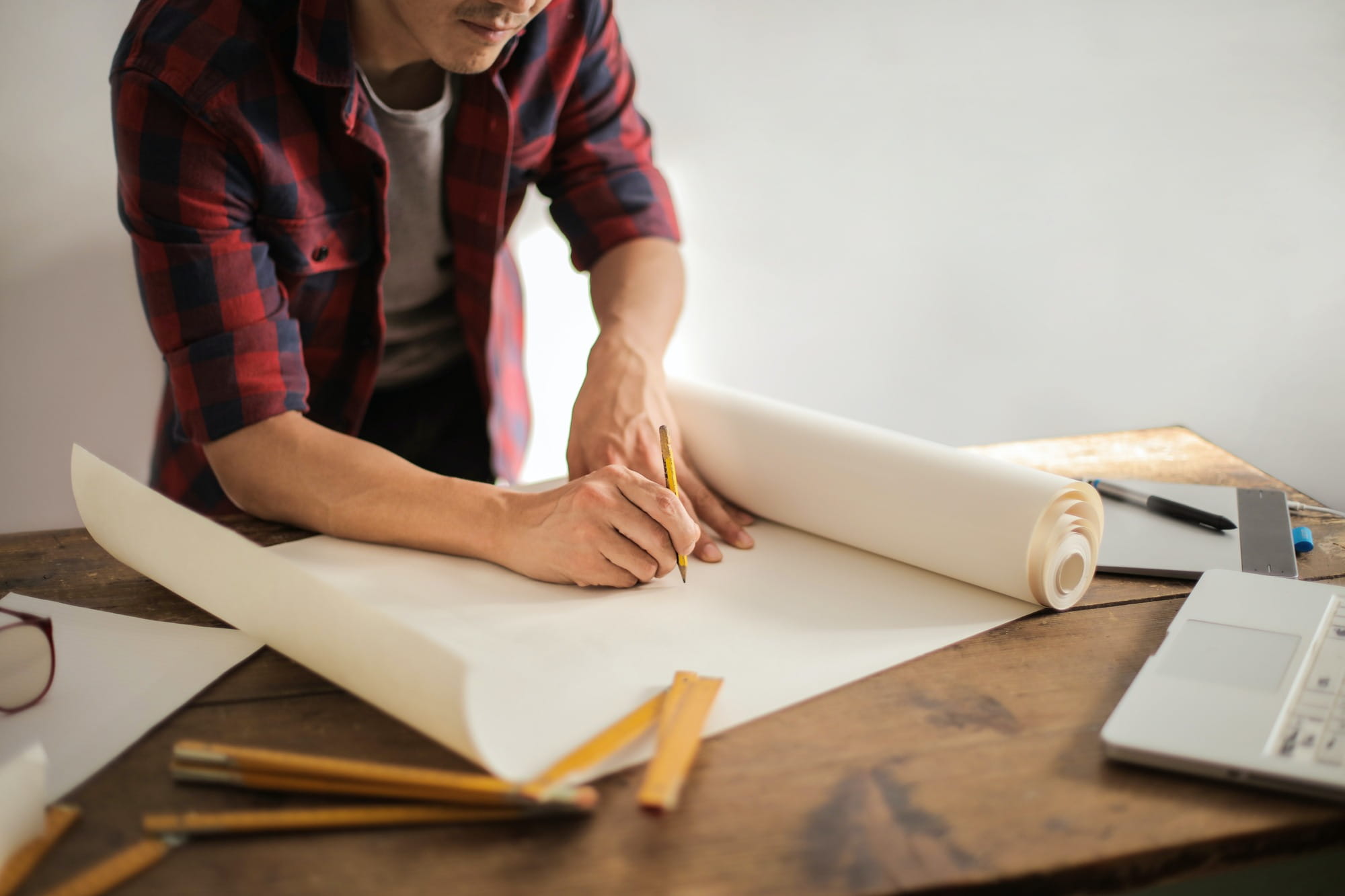 DON'T RUSH
We've all heard the expression, "Measure twice, cut once." There's a reason for that – don't underestimate how common (and costly) the problem of not measuring properly can be. Take your time, and if there's any question, have your work double checked. As well, don't rush the prep work. You may be ready to dive in, but before you do, you need to take your time taping, priming, sanding, etc. If not, your rushed work will be evident in the final product.
DON'T BITE OFF MORE THAN YOU CAN CHEW
However strong your enthusiasm may be for being a do-it-yourselfer, there are certain areas in your home renovation that may be beyond your skill set. Regardless of how many times you watch those YouTube videos, you still might not become a talented carpenter or ace electrician. Working outside of your capabilities can become costly, time-consuming, and at worst, dangerous. To use a contractor or trade professional for pieces of the project, gather a few estimates, check references, and ensure they share your overall vision for your home.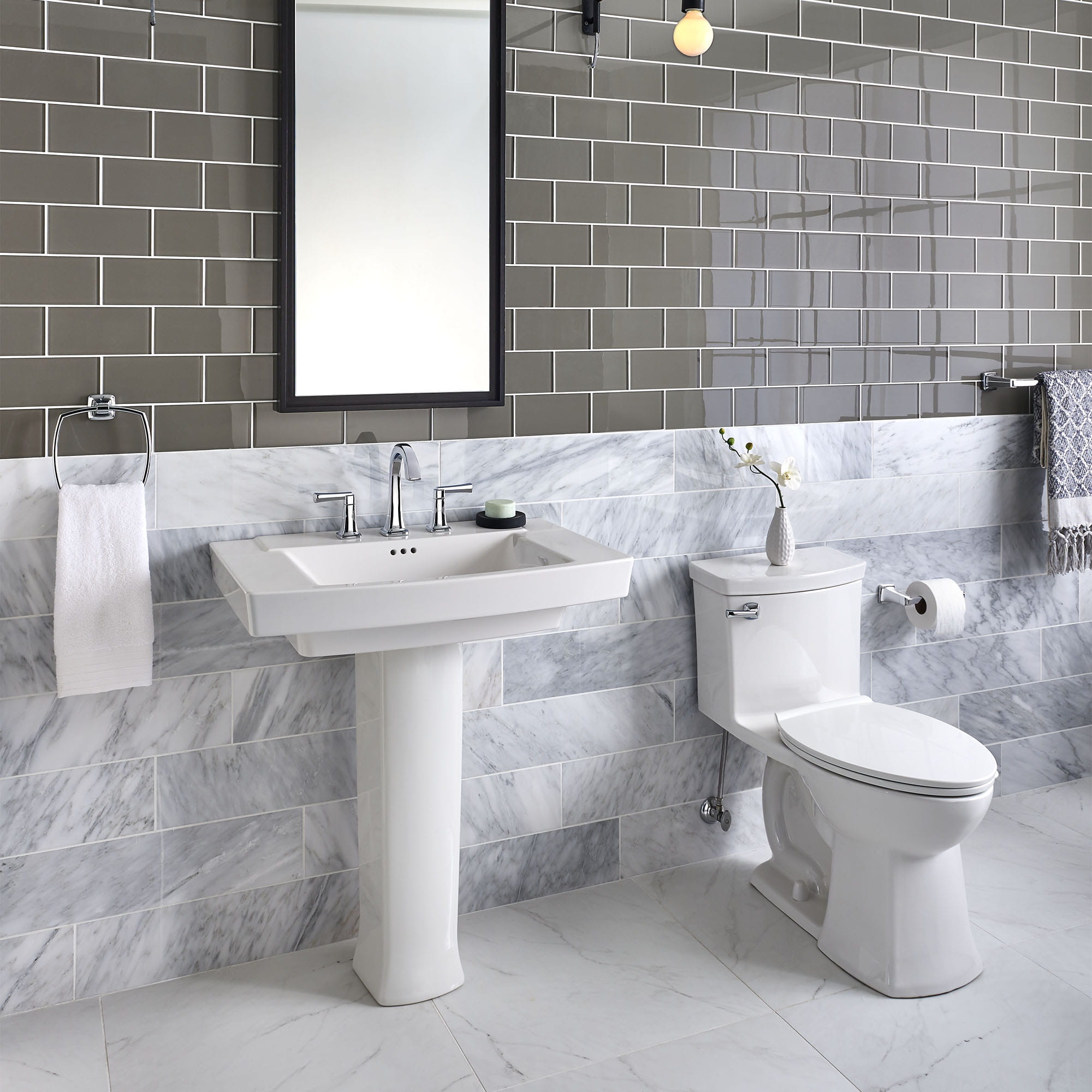 DON'T EXPECT SMOOTH SAILING
Even the best-planned renovation is disruptive. From dirt and dust to surpassed timelines and budgets, renovations can be chock full of mess, stress, and inconvenience. Prepare yourself and the family for the chaotic inevitabilities and encourage patience with the process. While a whole house can be redone on a magical 23-minute home reno show, you need to manage expectations that a real life renovation will always take longer (and cost more) to complete than anticipated.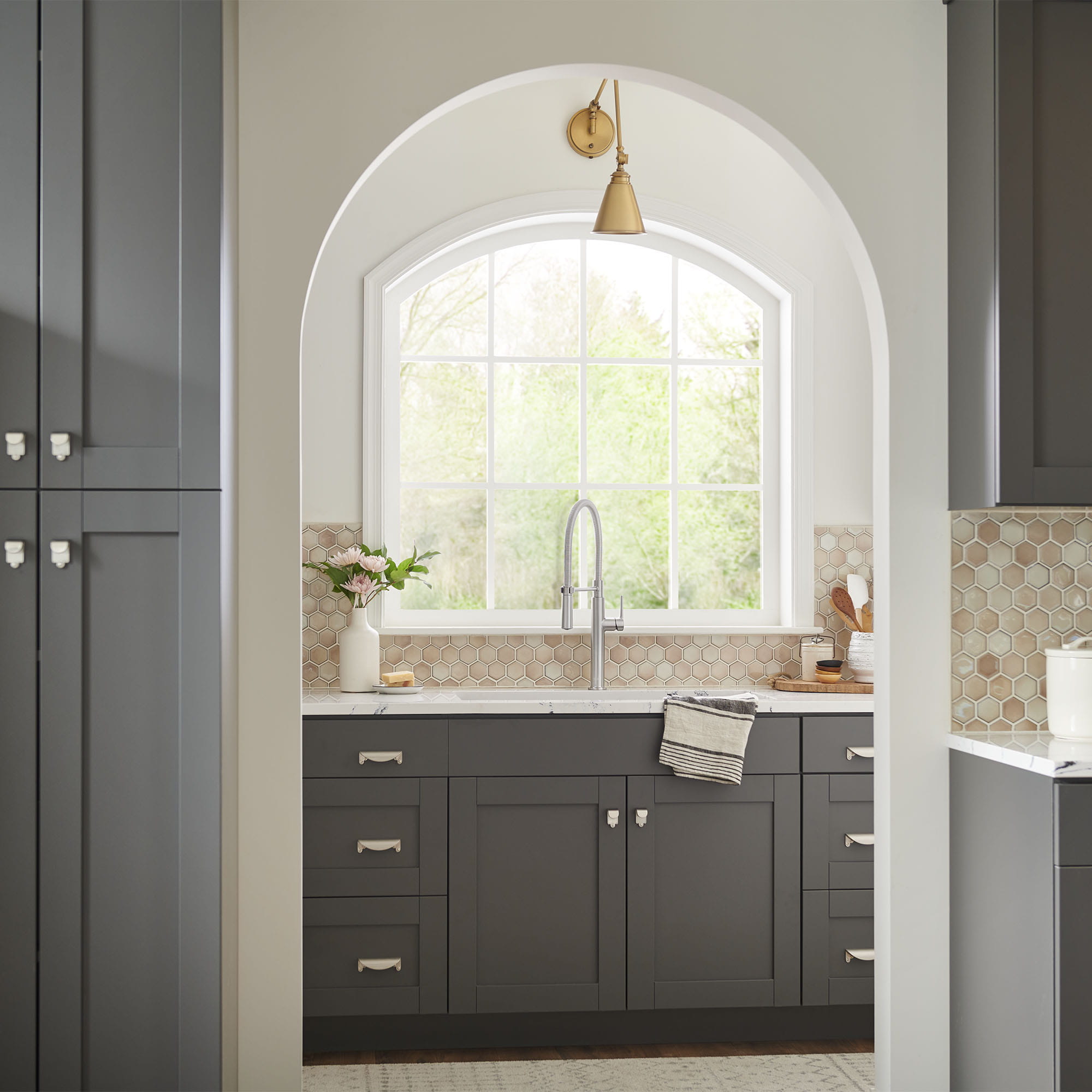 DON'T FALL INTO THE TREND TRAP
While you might be tempted to jump on the latest design bandwagon, it's important to remember when embracing trends, that it's best to honour the architecture of your home and ensure that it's an investment that will stand the test of time. Striking that perfect balance between integrating new elements and embracing the charm of the older home will ensure that the upgrades blend seamlessly, and your home will be well-positioned for resale in the future.
In closing, remember that Rome wasn't built in a day. Take a big breath, wipe away the dust, and make sure you pace the project so that it doesn't overwhelm you, your family, or your bank account.
To make your home reno decisions easy, check out American Standard's superior technology and wide range of styles for your kitchen and bathrooms.

Learn More from American Standard