10 Signs It's Time to Remodel Your Bathroom
Like every other room in your home, your bathroom can use an upgrade every once in a while. Small updates like painting your walls or replacing the decor can help refresh the space, but you may also want to think about larger projects like installing new fixtures or a complete renovation. But how do you know if it's time for such a big undertaking? Here are 10 signs that will help you decide when it's time to remodel your bathroom.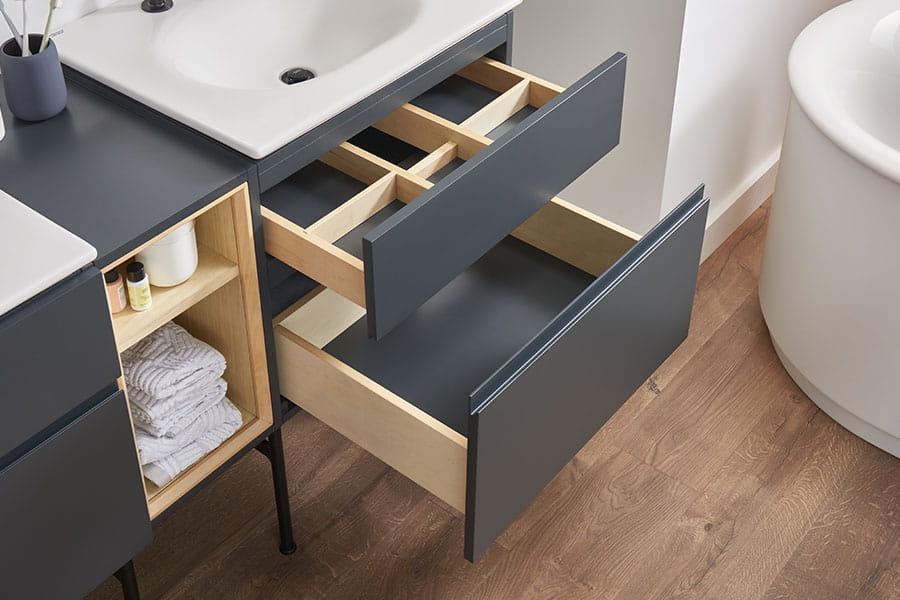 1. A Lack Of Storage Space
A bathroom is a place for relaxation and rejuvenation, but it can also be the most cluttered room in your house. With toiletries and towels, a mess can begin to stack up throughout your bathroom, making it difficult to keep everything organized and eventually affecting the overall flow of the space. If this sounds familiar, then now might be the right time for you to consider upgrading your existing bath with some additional storage options to help keep things under control!
American Standard's
Studio S Vanity
features two drawers conveniently sectioned for smart storage and organization. Available in
24"
and
33"
sizes, as a single or double vanity, and in two beautiful finish options, the Studio S Vanity is ideal in a powder room or combined with multiple components for a grand principal suite.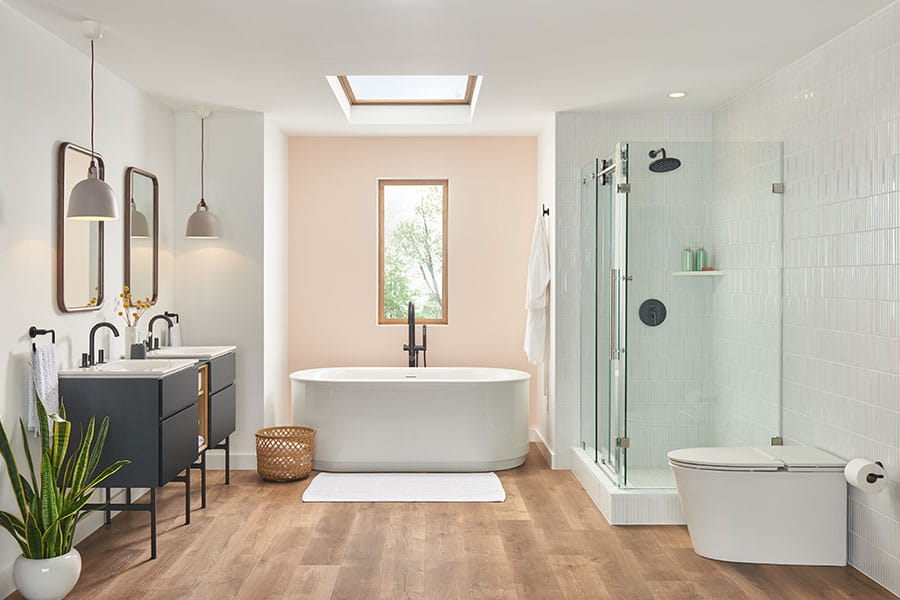 2. The Design Is Outdated
If your fixtures and decor are from decades ago, it may be time for a modern refresh. Trends come and go, but a sleek contemporary bathroom will never go out of style. Start out by choosing a colour scheme and use small details to bring this together, such as soap dispensers or hand towels. When it comes to the big upgrades, the
Studio S Collection
provides supremely detailed and modern silhouettes that create a beautiful refresh. For a bold contemporary look that won't darken room, opt for matte black fixtures.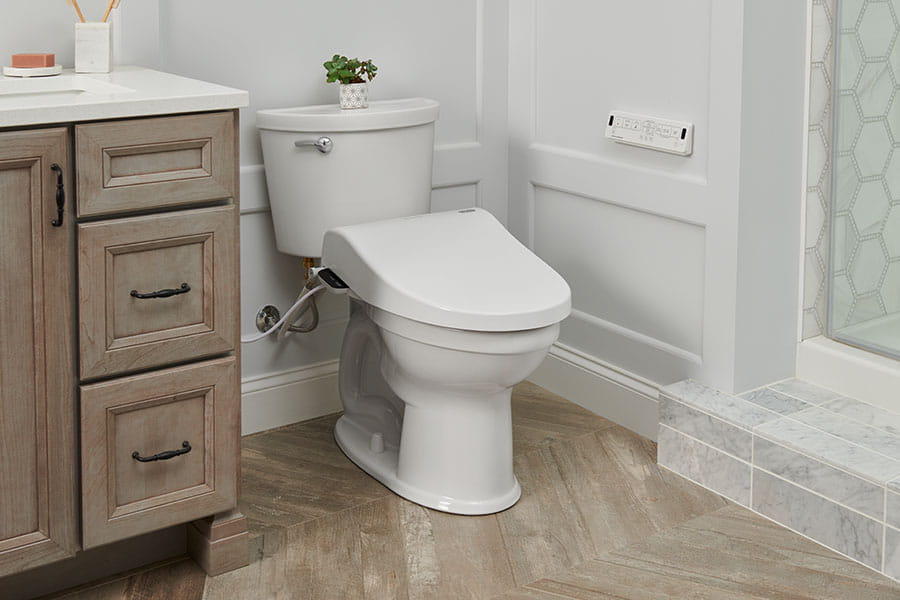 3. Your Fixtures Use Extra Energy And Water
Living a more sustainable lifestyle is something we should all strive for. In the room of your home that uses, and potentially wastes, the most water, start your eco-friendly transformation in the bathroom. Not only do they provide ultimate comfort and luxury, but
SpaLet Bidet Toilets and Toilet Seats
work towards a healthier planet. A single SpaLet bidet can save over 34,000 litres of water and one tree by eliminating toilet paper from the equation. It's a win-win!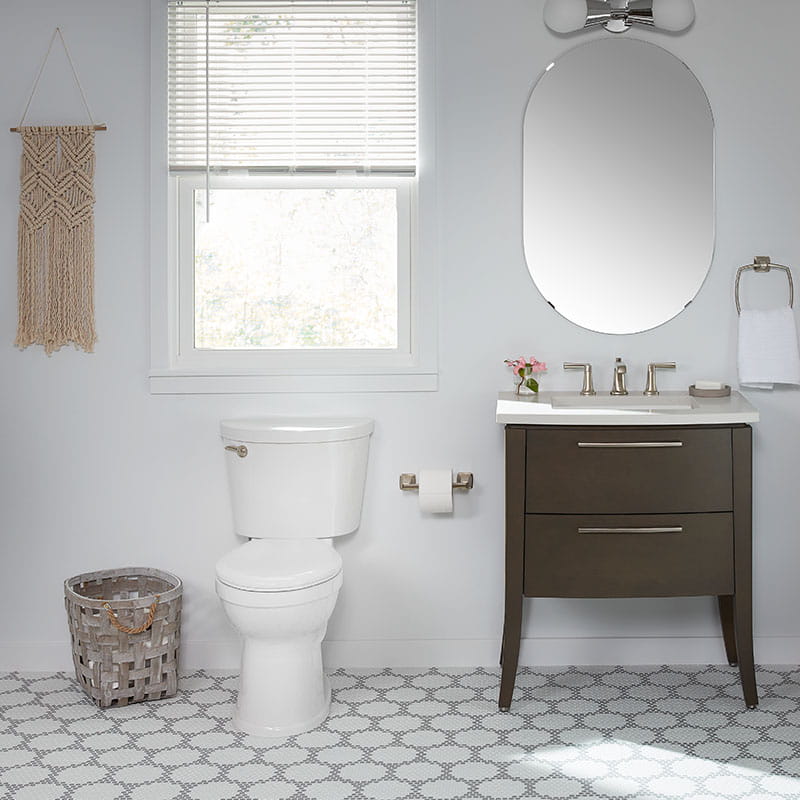 4. Your Fixtures Are Weak And Inefficient
Nobody should have to do the dreaded courtesy flush. After time, some toilets can develop a lazy or weak flush that not only leaves unappealing remains in the bowl, but can increase stains and odours. Refreshing your bathroom with a more powerful toilet can save water, money, and most importantly, save you from potential embarrassment. The
Champion Toilet Collection
has a flush you can trust with its virtually clog-free system. With a modern flush technology that is tested and proven to flush a bucket of golf balls in a single go, you can feel confident in your updated bathroom space.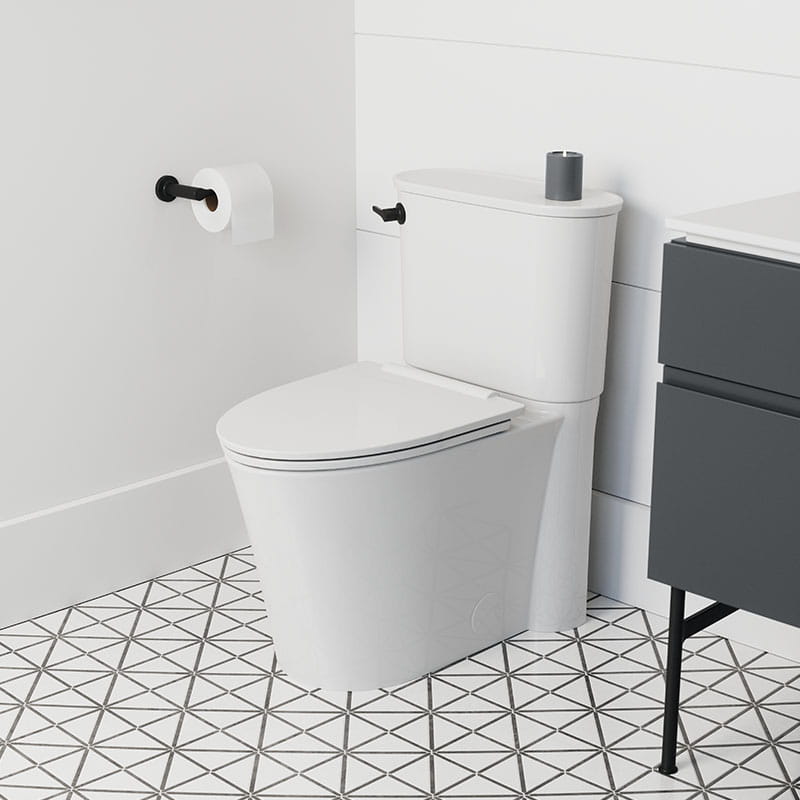 5. Your Bathroom Is Hard To Clean
Cleaning a bathroom is never anyone's favourite task, but when the work becomes a little easier, the job becomes less bothersome. Consider upgrading to a concealed trapway toilet like American Standard's
Studio S Skirted Chair Height Toilet
, where all of the intricate nooks and crannies are seamlessly covered and the base of your toilet can be cleaned with just one swipe.
Even worse than a dirty exterior is a dirty toilet bowl. The
VorMax Toilet Collection
reinvents the flush mechanism by eliminating conventional rim holes around the inside of the bowl that typically deliver water during the flush cycle, and instead delivers one powerful jet of water that powerfully scrubs the entire surface of the bowl. Let your toilet do the cleaning!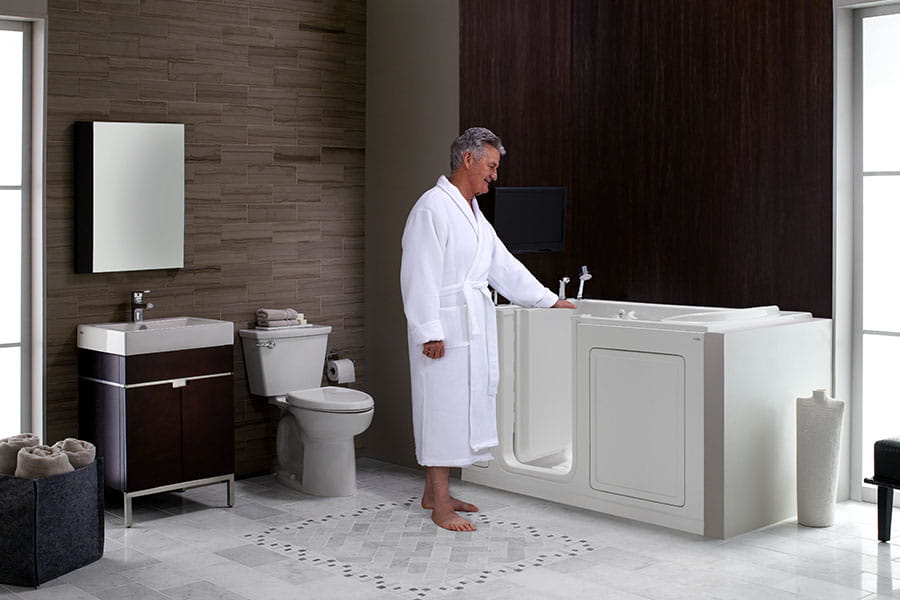 6. Your Bathroom Doesn't Meet Your Needs
With your days starting and ending in the bathroom, you want it to suit your physical needs. Perhaps your mobility has changed or you have welcomed an elderly family member into your home. Safety and accessibility in the bathroom are priorities that require some changes to the space. When the time comes for you or a loved one to require additional safety features, consider more accessible fixtures like a
Right Height Toilet
for a comfortable seat height, a
Touchless Toilet
that uses a moveable flush activator, or even a walk-in tub. Not only will it become easy to get in and out of the tub safely, but enjoy added relaxation of a whirlpool system with American Standard's
Walk-In Tubs with Whirlpool System
.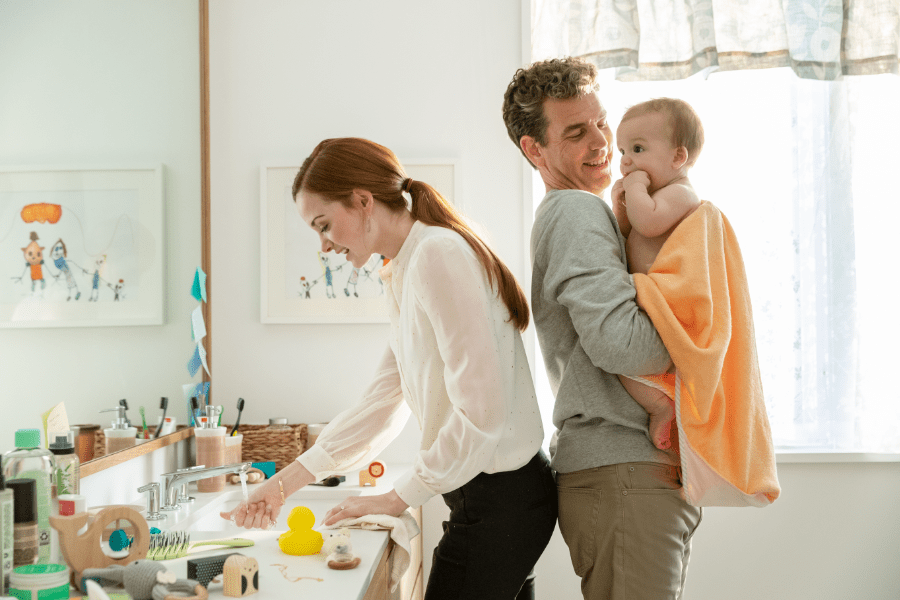 7. Your Family Is Expanding
If you are an expectant parent, remodelling your bathroom is something to consider in order to make the space more accommodating and comfortable for both you and your little bundle of joy. Whether you have a tub or a walk-in shower in your bathroom, consider installing a handshower like American Standard's
Spectra Filtered Hand Shower System
to make bath time for toddlers quicker, easier, and healthier. Equipped with a quick-change filter that reduces up to 50% of chlorine in your shower water for a more enjoyable experience, this sleek retrofit rail system installs easily using your existing plumbing so that you don't need to worry about the hassle of breaking through tile.
With a new baby also comes a lot more clutter in the bathroom. From diapers and washcloths to bath toys and towels, some added storage will help to neatly tuck everything away. The added storage space can also help to keep appliances, hair products, and other harmful objects safely stowed away and out of reach.
8. Your Bathroom Has A Mild Case Of Mold
Even if it's mild, mold in the bathroom should not be taken lightly as it can cause respiratory issues, allergic reactions, and even asthma. With the hope it doesn't continue to grow in your home, it's important to deal with mold immediately and update your home to prevent mold from reappearing. Even if you don't have a case of mold build-up, the bathroom is often filled with moisture and steam that can cause mold to generate, so remodelling your space to install fans and better air circulation will help to avoid mold issues in the future.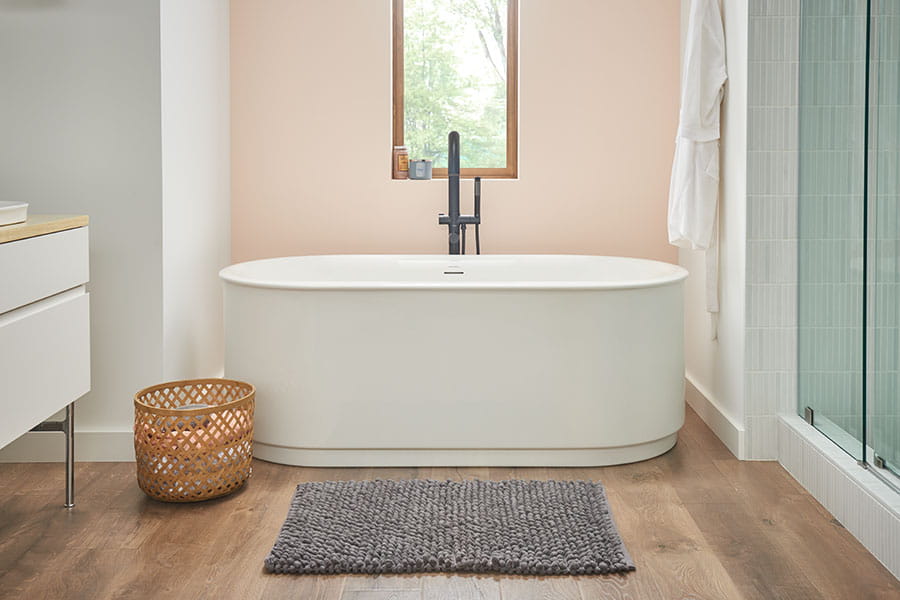 9. It Is No Longer A Place For Relaxation
Since your bathroom is one of the only rooms in your home that allows you to enjoy complete privacy, it's only reasonable that this space provides you with ultimate relaxation.
If you're looking to transform your bathroom into your very own spa-like retreat, you should consider installing a freestanding tub. Freestanding tubs provide a deep soaking experience with an elegant, contemporary aesthetic that acts as a centrepiece for the bathroom. With decadent features and clean, simple lines, American Standard's
Studio S Freestanding Soaking Tub
is sure to provide simple pleasures in your daily life.
10. You Are Looking To Sell Your Home
Renovating your property is one of the best ways to increase its value and make it more appealing when you are ready to place it on the market. Although one of the smallest spaces in the home, a renovated bathroom can add the most value for a high return on investment, making a bathroom upgrade a must for home sellers.
Are the signs pointing to a bathroom remodel? Whether you're ready for a full gut job or prefer a few smaller refreshes, change will make all the difference in your bathroom.



Learn More from American Standard