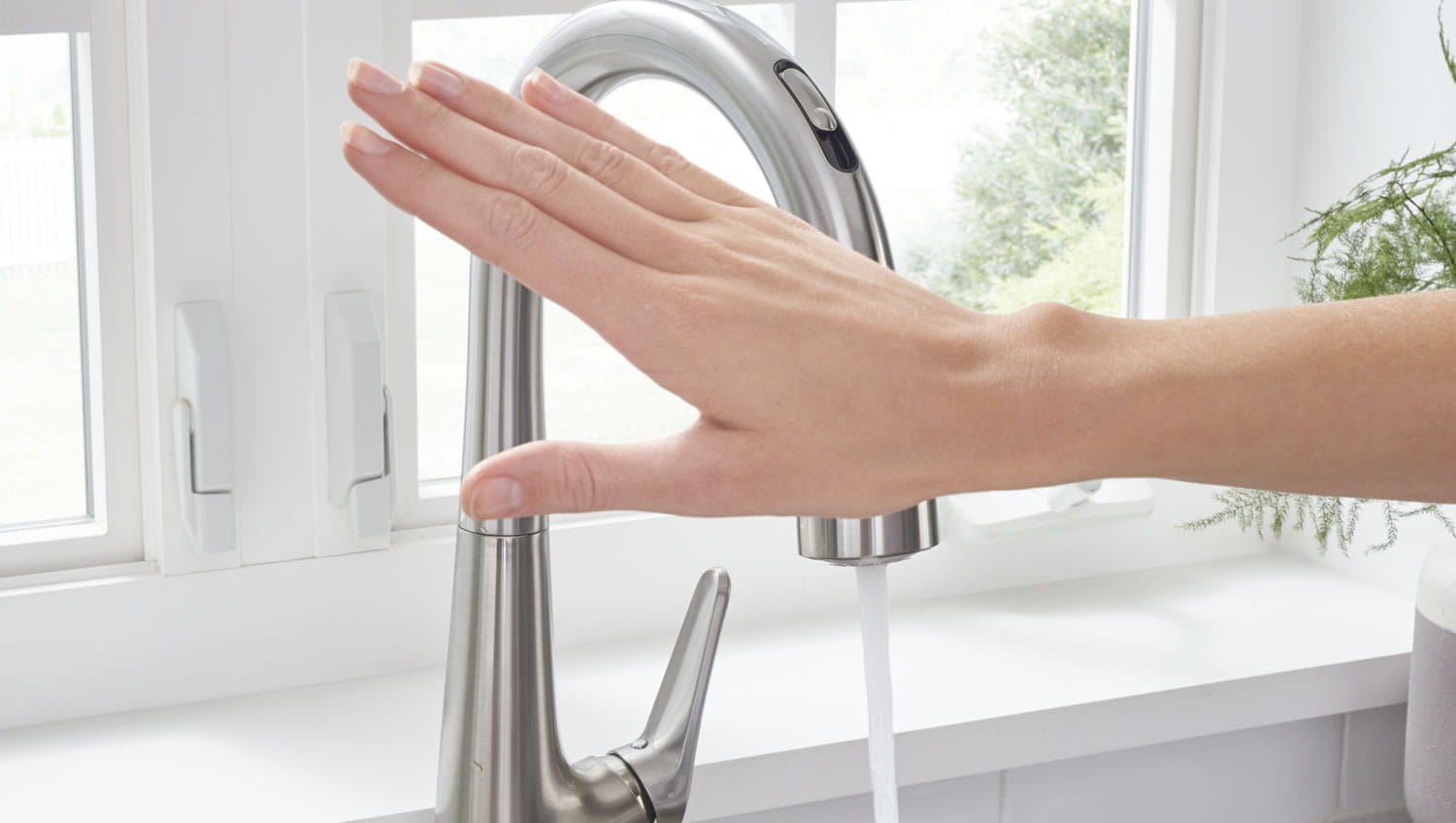 Touchless Kitchen Faucets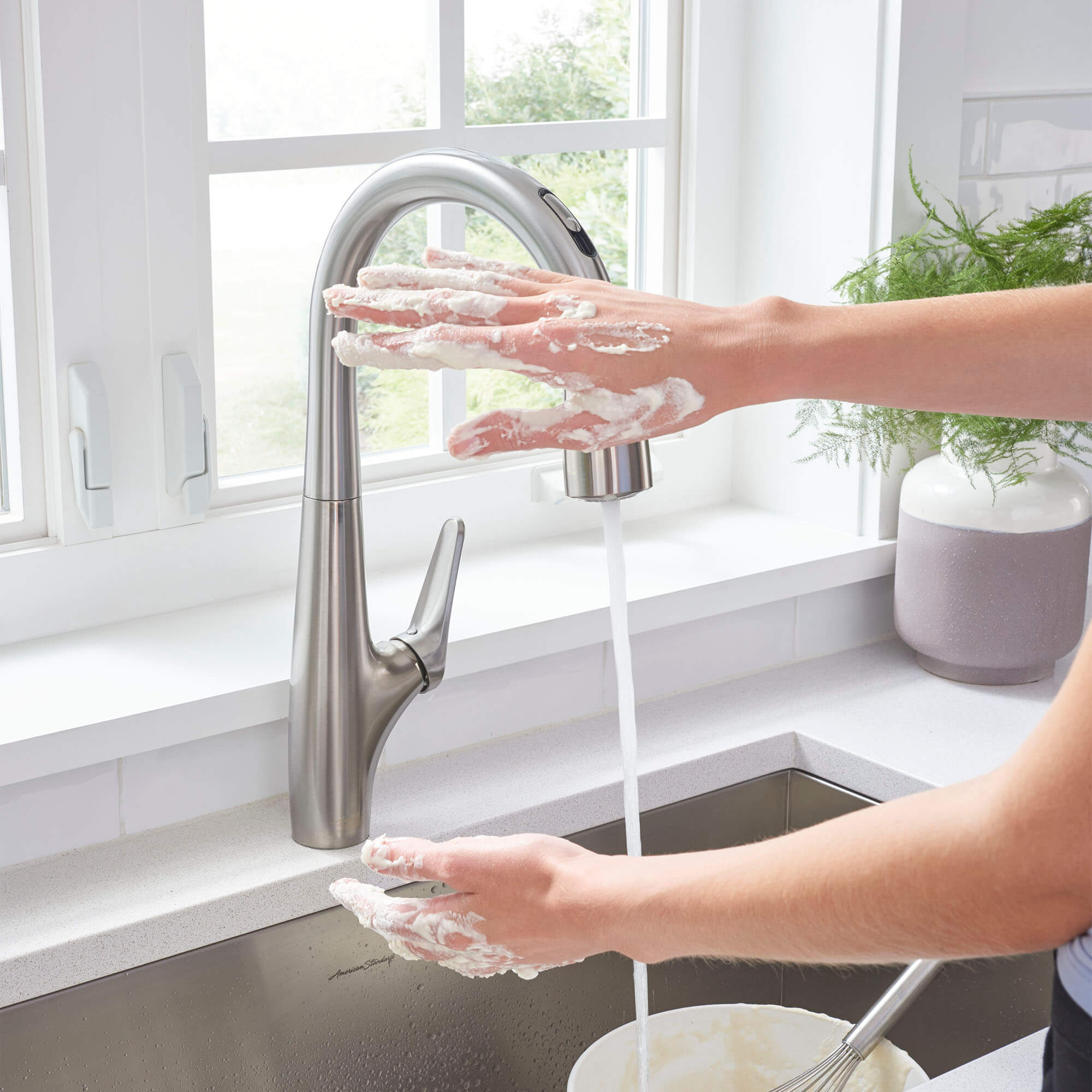 The Touchless Way to Stay One Step Ahead of your Busy Life
Spending time in the kitchen is a part of daily life, whether you're cooking, cleaning, or making memories with family and friends.
Our range of kitchen faucets are thoughtfully engineered and beautifully designed to help you perform all of your kitchen tasks efficiently, including options that allow you to operate the faucet without having to touch it at all. Hands-free means germ free.
Less mess when you go touchless!
Keep a cleaner kitchen when you make the switch to touchless technology.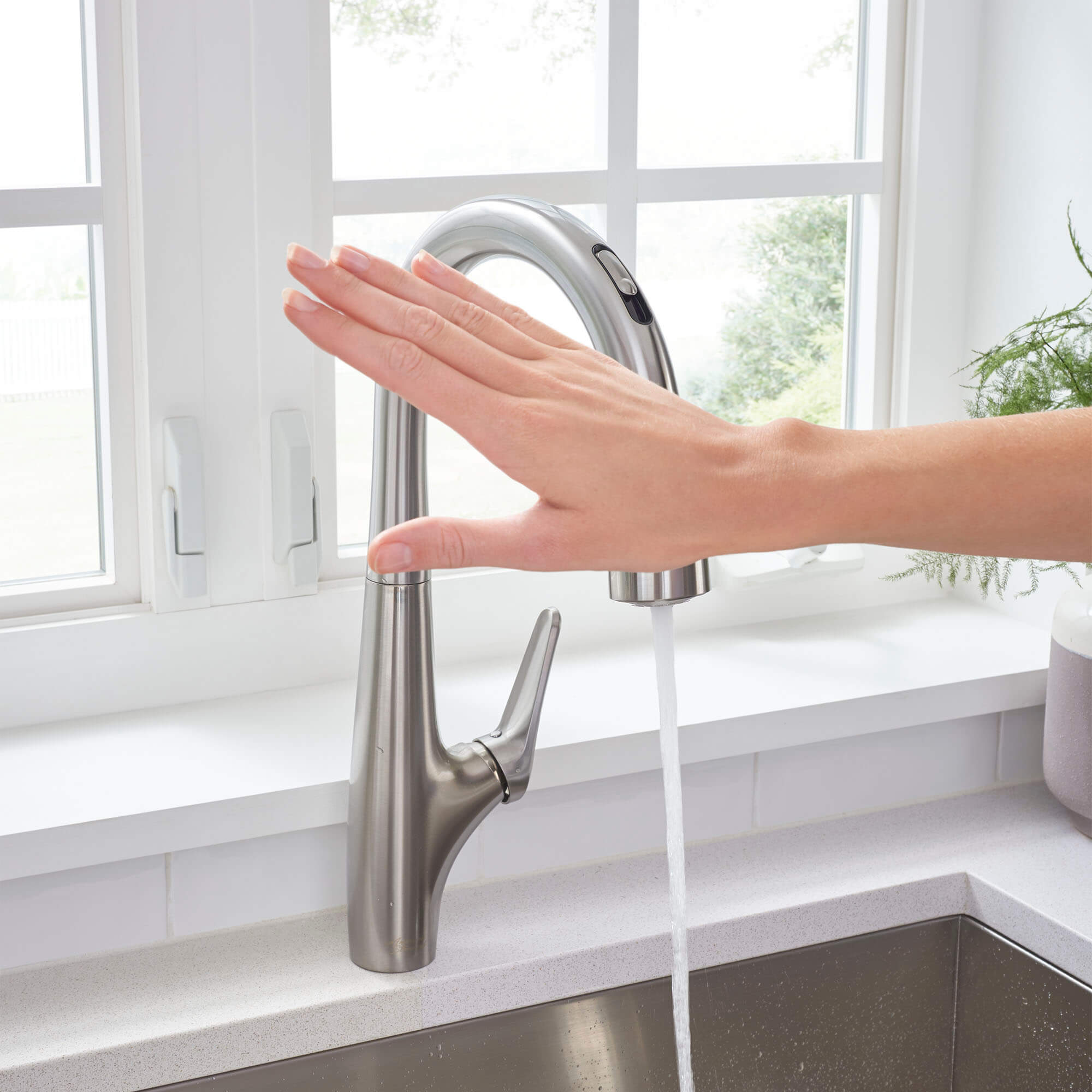 Avery Touchless Kitchen Faucet

Featuring our exclusive Selectronic® hands-free technology, allowing you to operate the faucet with an easy wave of the hand, or switch to manual operation by simply closing our innovative sliding door to cover the built-in sensor. The Re-Trax™ spray head retraction system allows for smooth and easy operation of the spray head from pull-out to retraction. The elegant design offers versatility in appearance, giving you a faucet that looks great in any kitchen, matching virtually any design style.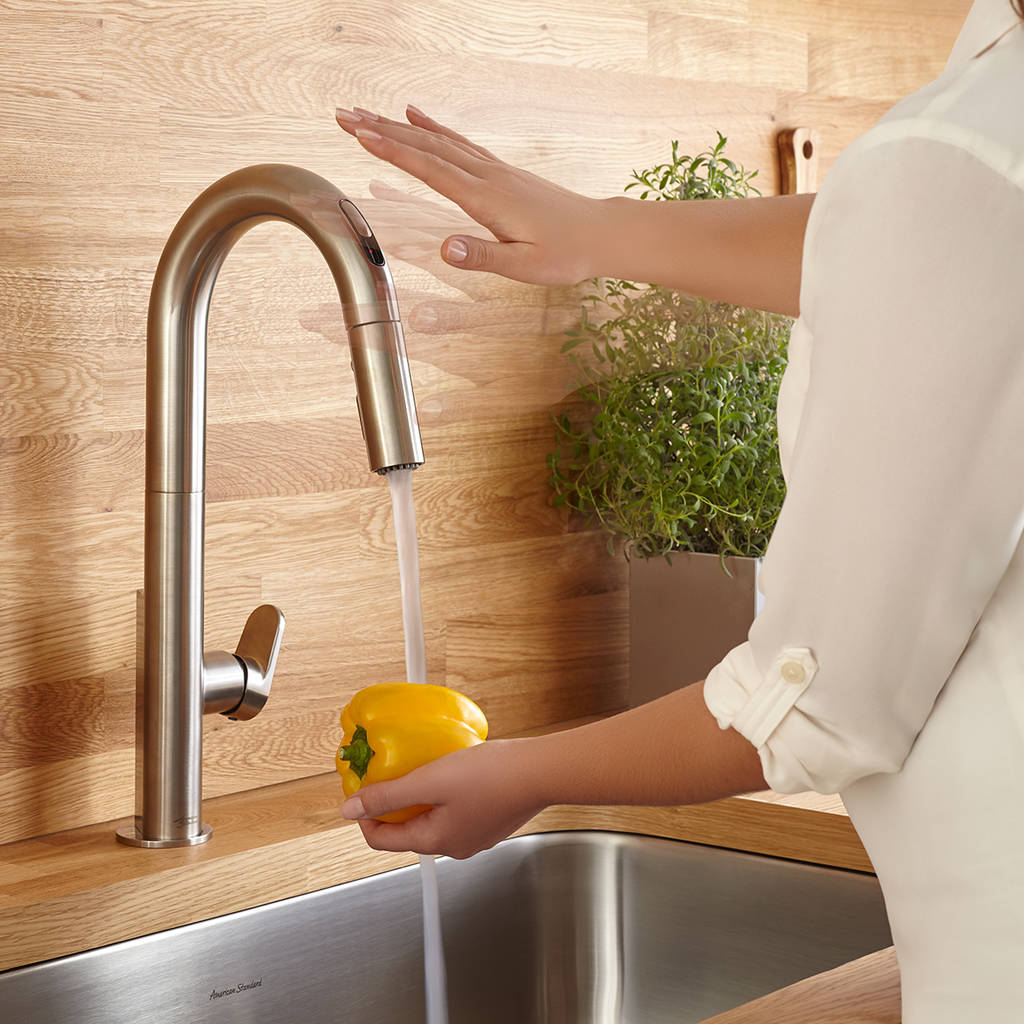 Beale Touchless Kitchen Faucet

The Beale™ pull-down kitchen faucet from American Standard is innovation at its finest. A sleek, contemporary design sits on the forefront of technology, with our Selectronic touchless faucet system. A wave of your hand turns the Beale™ faucet on and off, with a sliding sensor door to select manual mode, when needed. Once on, select from either of two task-driven spray patterns, with a convenient pause button to stop the flow temporarily.