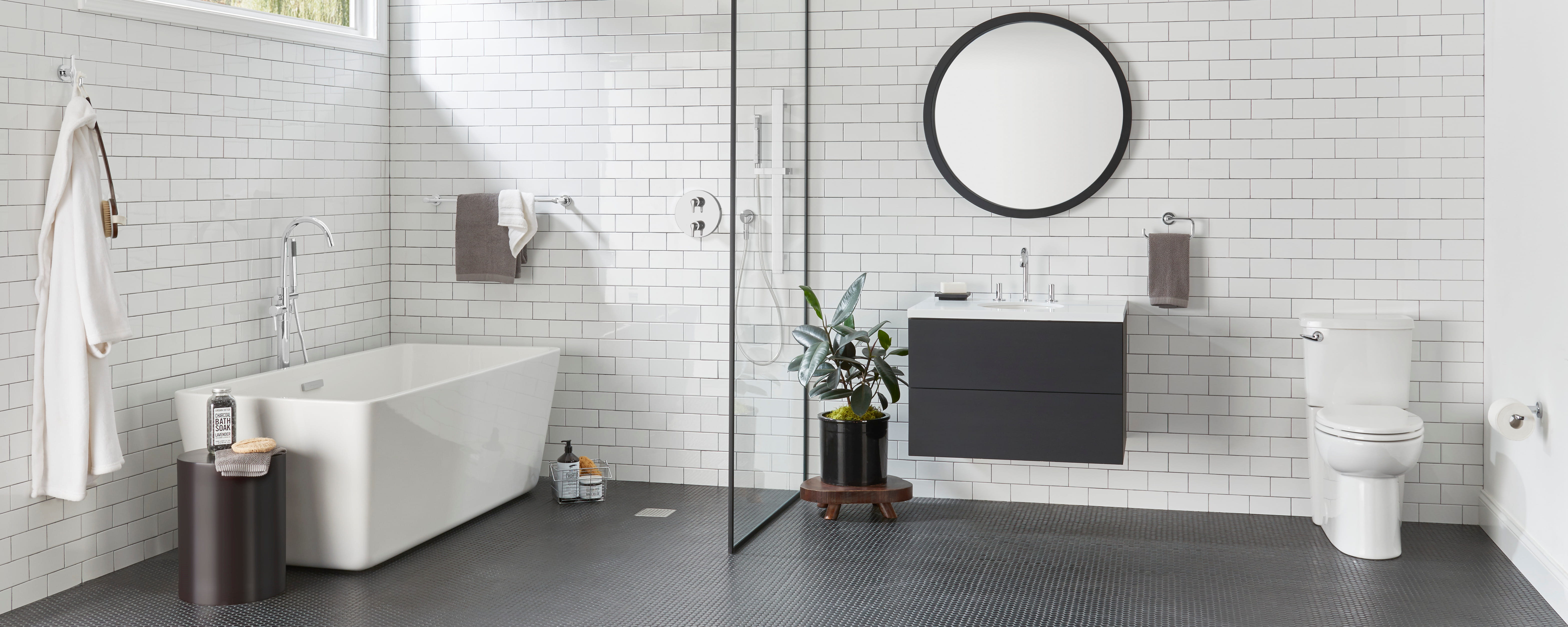 Bathroom Faucets
Explore Best-in-Class Bathroom Faucets for Your Home
Experience a higher standard of living while expressing your own personal style with bathroom faucets in exciting styles, with innovative features created to enhance your daily life. American Standard engineers sink faucets, tub faucets, and shower faucets with you in mind, providing options to suit a wide range of design styles and needs.

American Standard offers collections of full bathroom suites, in modern, traditional, and transitional styles to match a wide range of home décor styles. These amazing collections take the guesswork out of coordinating matching fixtures and fittings in your next remodel, by offering families of designs that make it easy to create a beautiful oasis in your home.


Browse Bathroom Faucets by Category
What's New in Bathroom Faucets


Bathroom Faucet Innovations
Designed with usability in mind, bathroom faucets from American Standard include advanced features that improve the functionality and quality of our faucets, without sacrificing on style.


Durable, Scratch-Resistant, Easy-to-Clean Finishes