Browse All Commercial Bathroom Faucets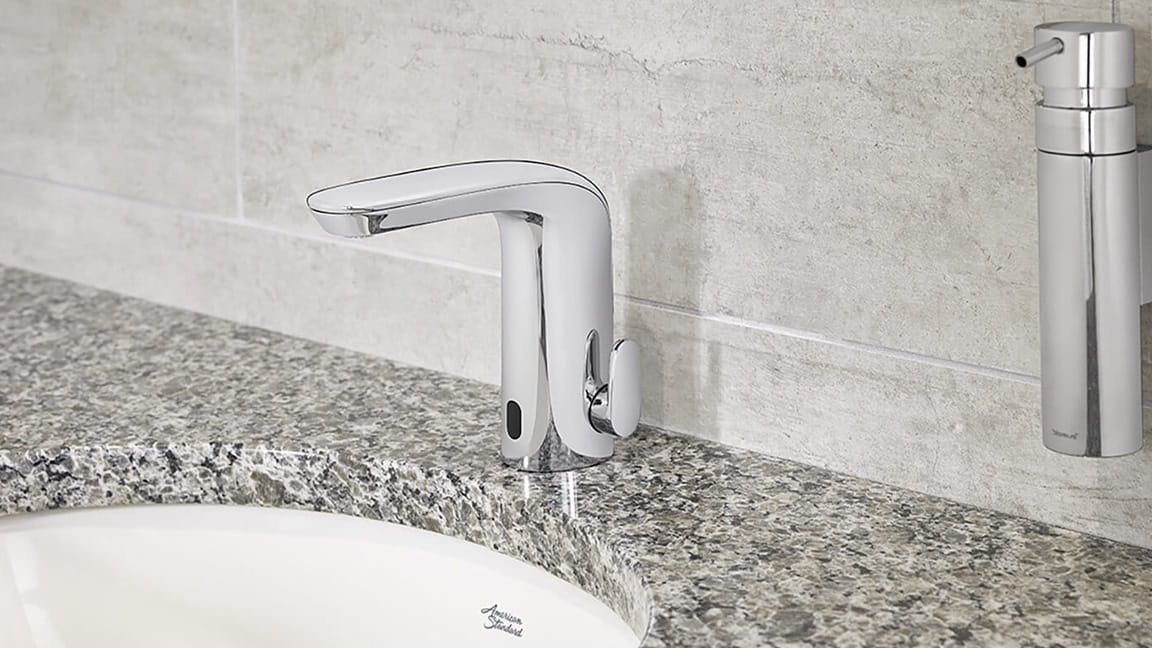 Commercial Bathroom Faucets
Commercial Faucets from American Standard are designed especially for high-volume use and dependable longevity, year after year. We have several options to fit all your needs, including sensor faucets, single control faucets, widespread faucets, and metering faucets. With American Standard faucets, you don't have to sacrifice beautiful design for great quality and functionality. All of our faucets are built to last, and we have many options to suit your needs for water efficiency and ADA compliance. For exceptional service and low maintenance options, select one of our faucets with our revolutionary PWRX 10-year battery system. American Standard commercial faucets provide the value worth your investment, time and trust.

American Standard SmarTherm® Technology
Hygienic, touch-free operation

SmarTherm® Safety Shut-Off*: Integral thermostatic hot water temperature limiter meets ASSE 1070 without a separate thermostatic mixing valve

Clean, Integrated Design: All electronics contained in faucet spout. No control box below deck

Easy Installation and Maintenance: Faucet installs from the top. All serviceable parts are easily accessible

Above-Deck Mixing: Allows user to manually adjust temperature. Adjustable hot limit stop. Red and blue indicators

Removable Mixing Handle: Installer can set temperature and remove handle to prevent user adjustment. Cover plug included

Flexible Selectronic® Platform with programmable sensor and interchangeable power supplies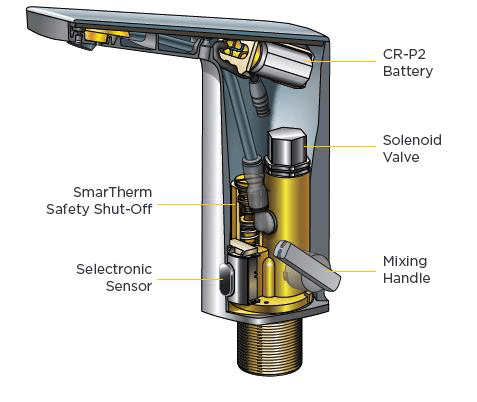 Heritage Wall-Mounted Faucet with Swivel Spout

★ ★ ★ ★ ★



We have a 1950 original farm style sink. This is the only faucet that works for the sink. Tried others & they stuck out too far, the handles were in the way or were just poor quality. I love this faucet & it's made using the sink a joy for all the canning & cooking I do. Exceptional quality too!!! Just wish that there were more color choices.
- iZelda1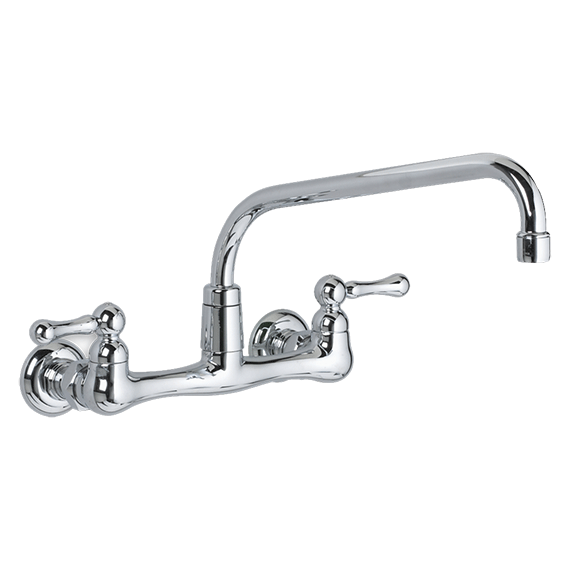 Featured Commercial Bathroom Faucet Video