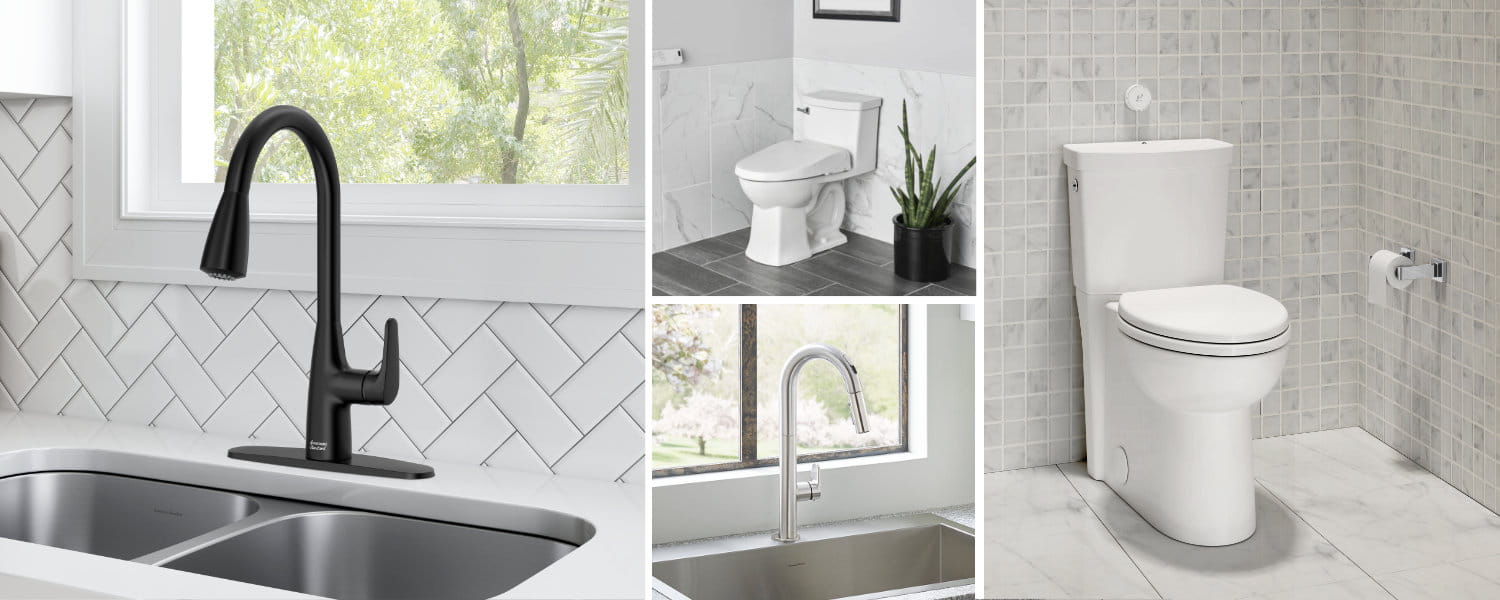 It's All About Clean
Here at American Standard, we've put in the heavy-duty work so you don't have to. That's right. With our advances in touchless and self-cleaning technology, you'll be able to put all that scrubbing, scouring, and stressing to rest. Trusted for over 150 years in the home, American Standard remains committed to ensuring that we deliver innovative and stylish solutions for your kitchen and bathroom, leaving you with the confidence of a cleaner, safer and healthier environment.
Toilets
Help control the spread of germs in the bathroom with American Standard.
Equipped with reliable hands-free technology, the Cadet, Estate and Studio Touchless Toilets are engineered to outperform and ensure a cleaner, more hygienic bathroom environment. Simply wave your hand in front of the sensor to trigger the flush.
Our VorMax Collection features a revolutionary patented technology that delivers one powerful jet of water that scrubs the entire surface of the bowl from top to bottom, including the hard-to-reach spots. VorMax is the solution to maintaining a cleaner toilet bowl by simply flushing the toilet. Its revolutionary VorMax™ flushing action, CleanCurve™ Rim design, and EverClean® Surface keep the bowl so clean from top to bottom, you'll never have to worry about missing a spot again.
The ActiClean® self-cleaning toilet cleans and removes stains with a simple press of a button using a safe but effective cleaning solution. The result is a freshly scented, sparkling clean bowl! American Standard toilets are finished with an EverClean® glaze, that inhibits the growth of stain- and odor-causing bacteria, mold and mildew on the surface.
SpaLets
Time to enjoy a new feeling of clean. It's simple: water cleans more thoroughly than paper, and with a
SpaLet® Bidet Toilet Seat
, you can enjoy enhanced hygiene and comfort right in your own home. SpaLet® Bidet Seats offer a range of advanced cleansing systems with customizable features to fit your personal needs and exceed your cleanliness expectations. Easy to use and install, these innovative bidet toilet seats provide a refreshing and luxurious experience unlike any other you've had in the bathroom - with everything from a heated seat, five nozzle positions, self-cleaning spray nozzles, deodorizer, and antibacterial protection.
The
Advanced Clean 100 SpaLet Bidet
Toilet combines the cleansing of a bidet with the sleek lines of a modern, auto-flush toilet for no-touch convenience. Featuring a heated bidet seat with dual nozzles that direct a soothing stream of warm water to both front and rear areas, it delivers a complete, comfortable cleansing experience in a style to complement every bathroom.
Touchless Kitchen Faucets
The kitchen faucet is one of the most frequently used appliances in the home. Featuring our exclusive Selectronic® hands-free innovative technology, the Colony and Beale hands-free kitchen faucets allow you to operate the faucet with an easy wave of the hand, reducing the spread of hidden bacteria that often lingers on surfaces. The best way to fight against the spread of germs.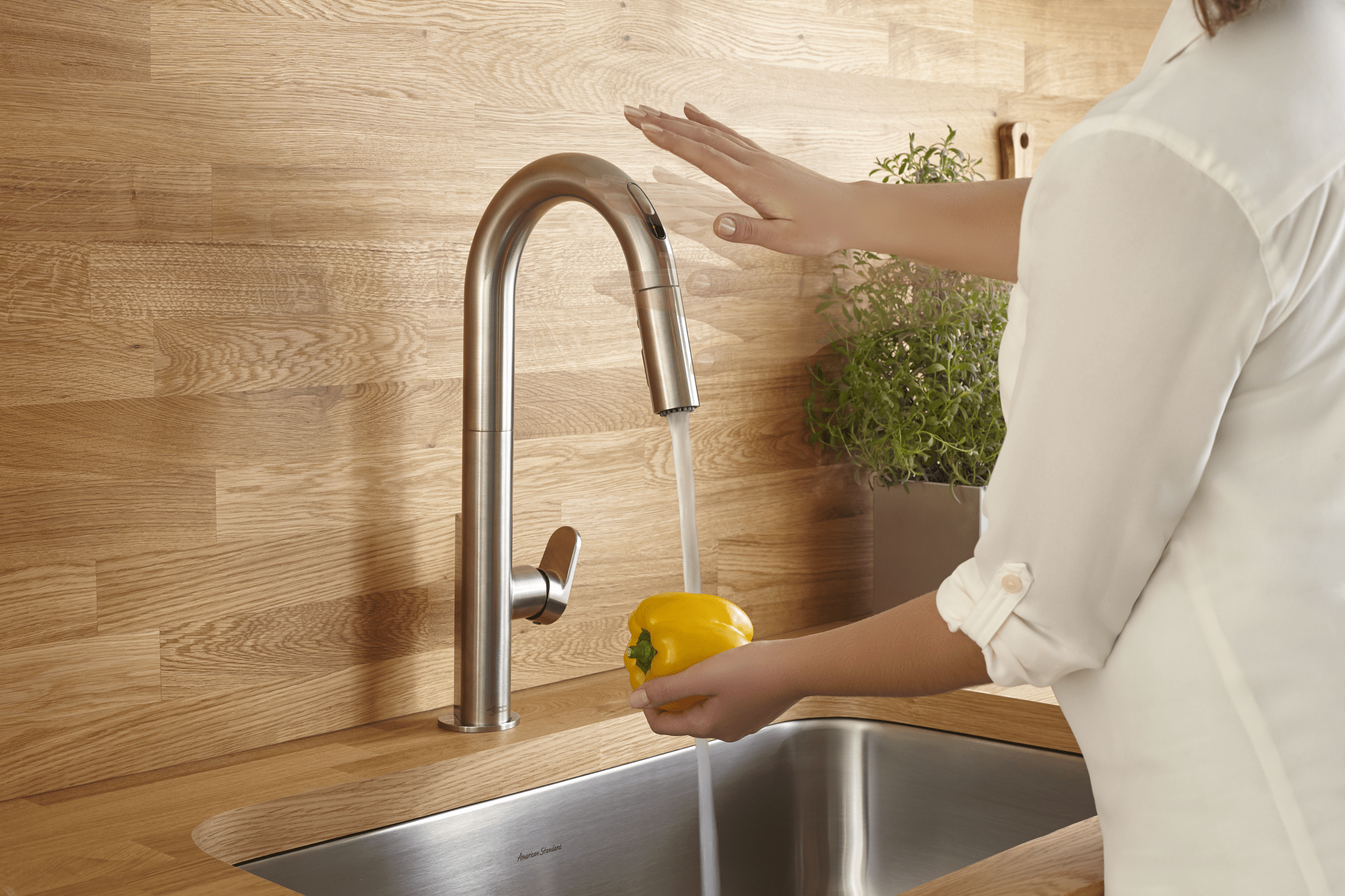 Filtration Products
For safer, cleaner water in your home. With American Standard's filtration systems, you can say goodbye to difficult-to-change filter systems and begin experiencing the ultimate clean water solution.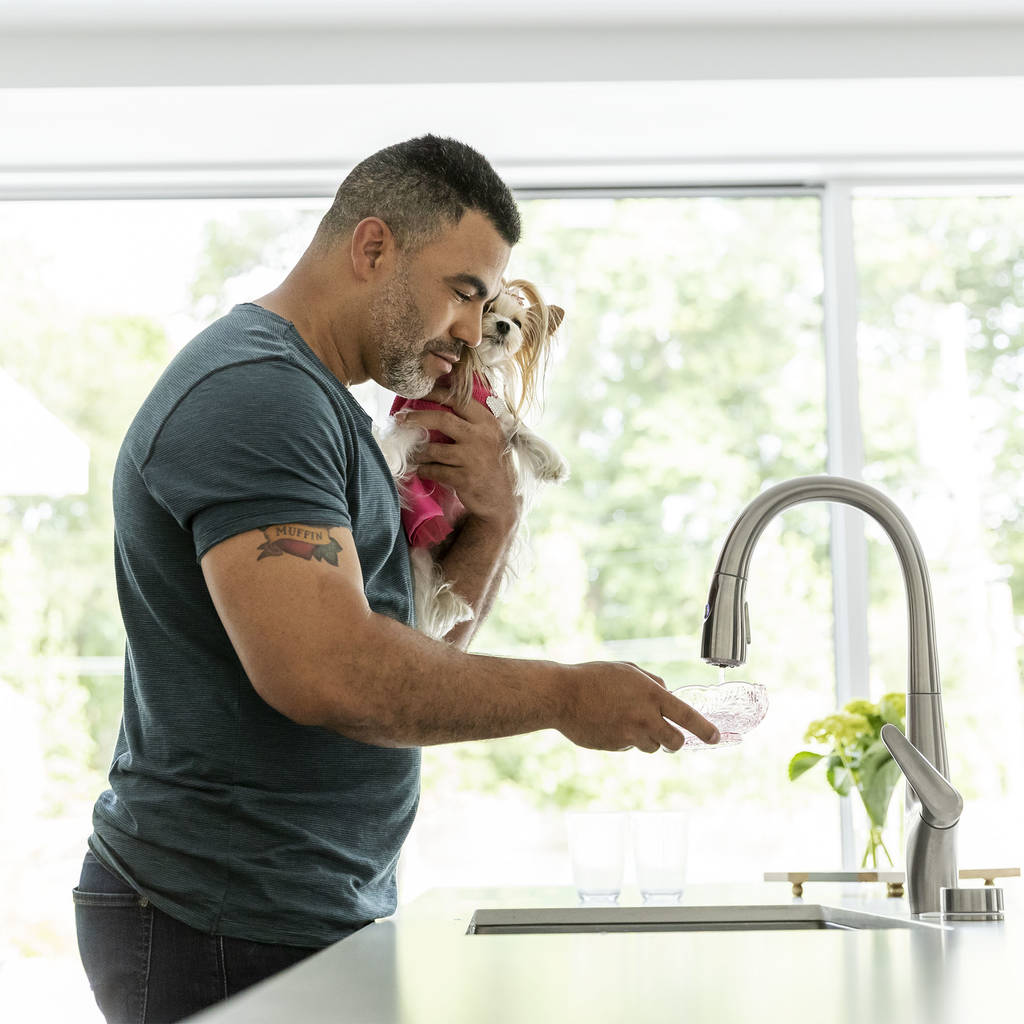 Kitchen
The Saybrook Filtered Kitchen Faucet reduces harmful contaminants and dispenses clean, better tasting filtered water that's safer for the whole family.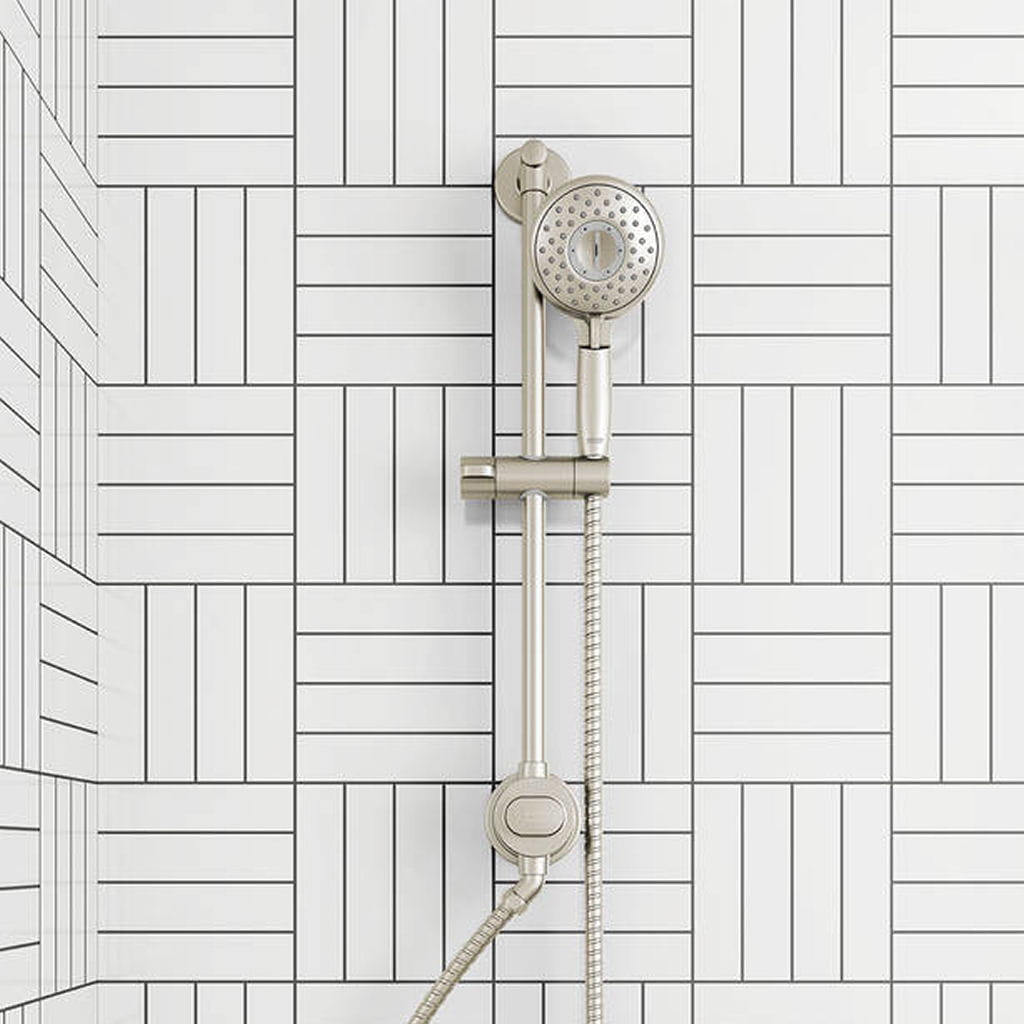 Bathroom
The Spectra Filtered Retrofit Hand Shower System reduces chlorine levels in the shower by at least 50 percent, helping achieve healthier skin and hair, along with peace of mind.