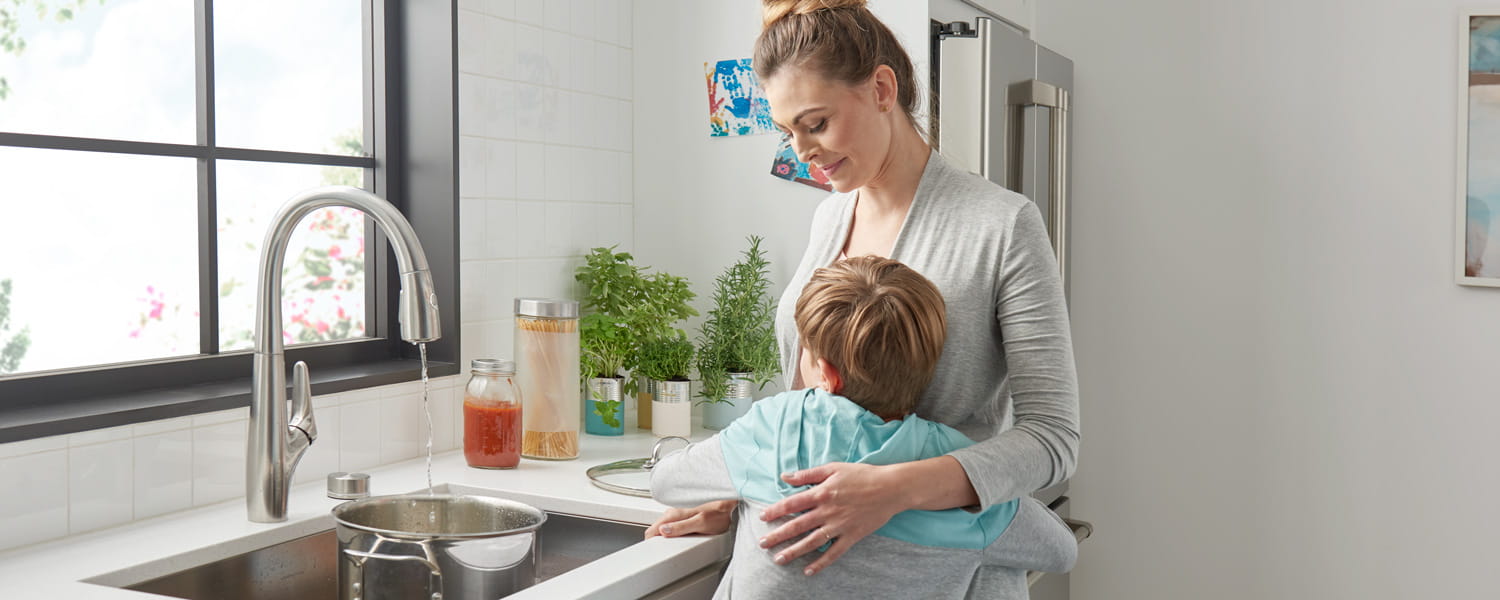 Kitchen Faucets
Browse Kitchen Faucets by Type
Saybrook Filtered Water Kitchen Faucet
Clean, safe filtered water at the touch of a button.


The most innovative design on the market today, this one-of-a-kind filtered kitchen faucet provides instant filtered water, sleek styling and easy filter replacement. Independently certified and proven 99.7% reduction of lead* while improving taste and odors.
*Based on NSF / ANSI 42 & 53 standards @ 6.5pH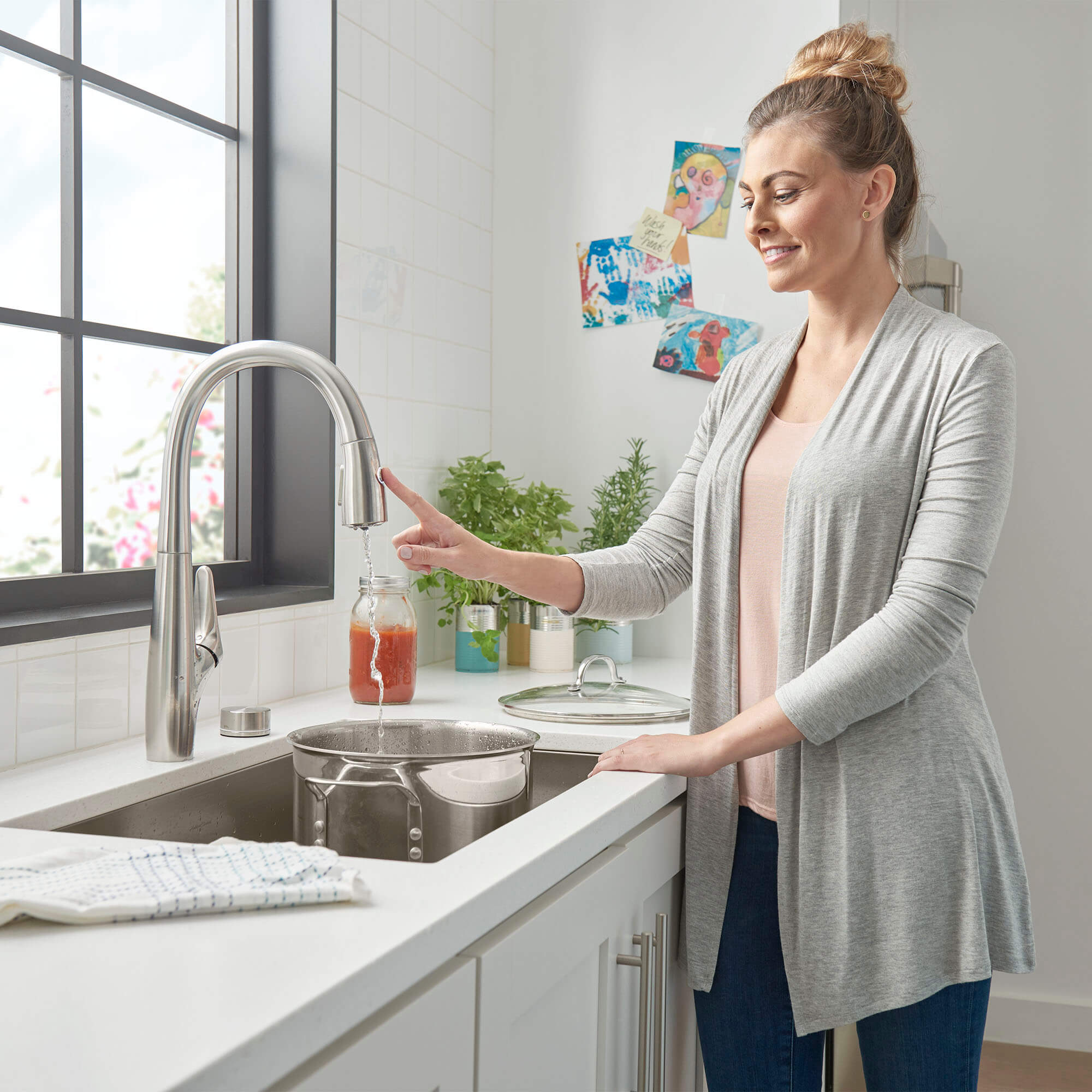 Saybrook Filtered Kitchen Faucet with Pull-Down Spray Head

★ ★ ★ ★ ★



My new favorite faucet

I got this faucet about 2 weeks ago and just got it installed and I have to say it was very easy. The instructions were clear and easy to ready and I love that it came with a filter that can be installed below or above the sink.

One thing I hated about filtered faucets is that the filter was always on even just for some mop water, this one you can turn the filter on and off with the touch of a button. The button also lights up different colors to let you know when the filter needs to be changed. What I probably love the most is how tall the faucet you cab easily fill buckets or large pots.

Very sleek and nice to look at,highly recommended!!!
-Ajohns