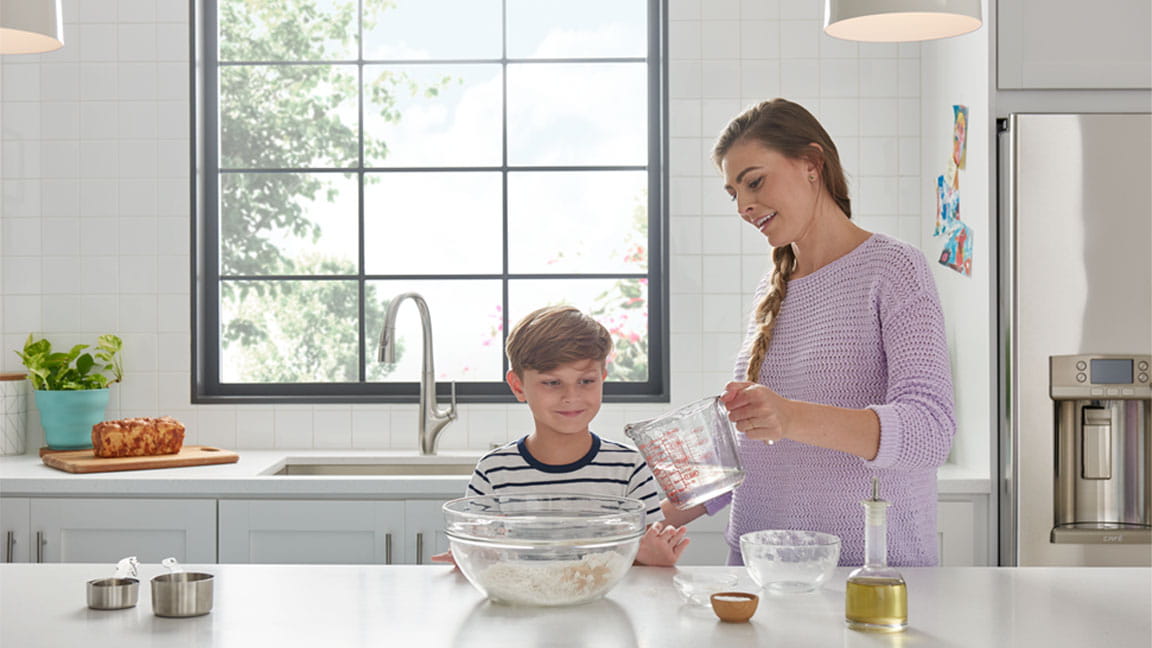 Kitchen Filtration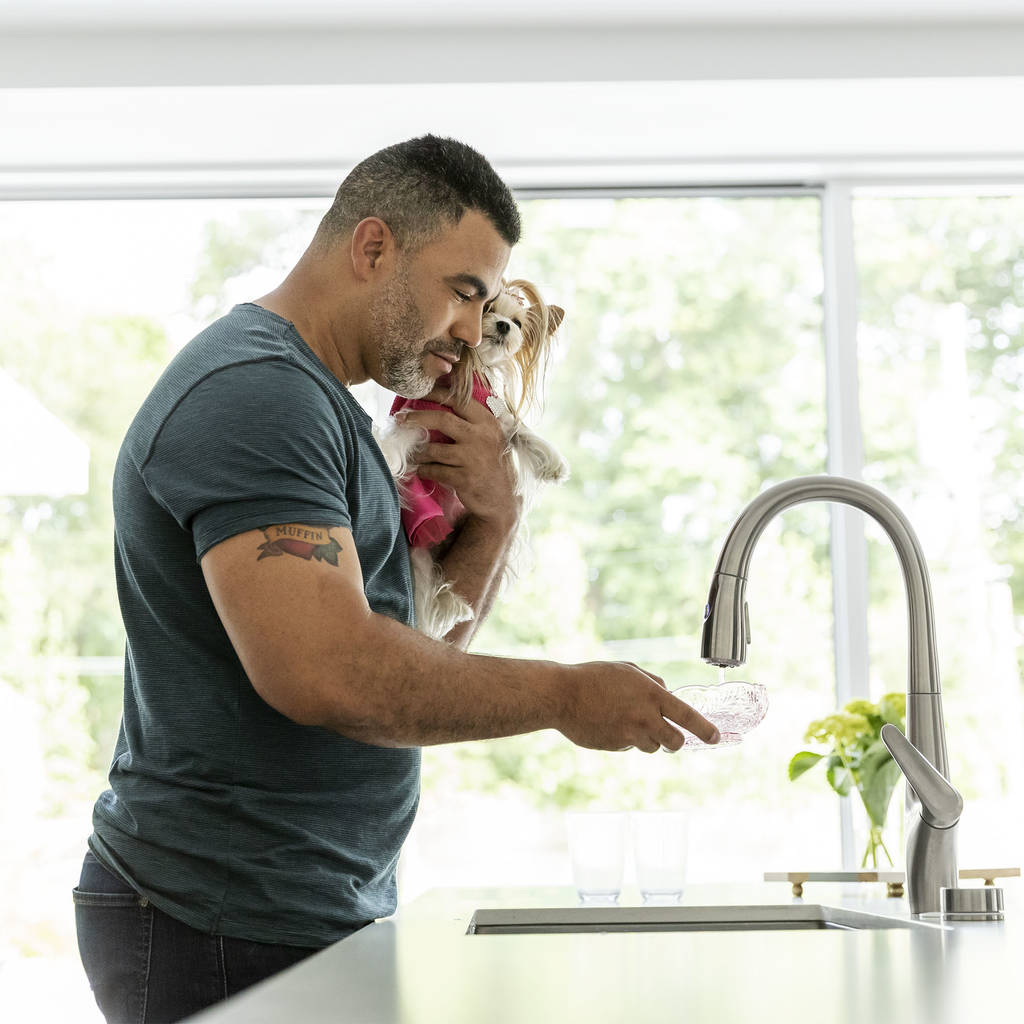 Why does every home need the American Standard Filtered Kitchen Faucet? In addition to lead in drinking water being a serious public health issue and concern for many Canadians, chlorine and small particulates can give tap water an unpleasant taste. With this faucet, you'll experience superior convenience and healthy, clean water from your kitchen faucet, a countertop-level, easy-access filtration system, which features an activated carbon water filter, a LED filter-life indicator and a limited lifetime warranty. With our Filtered Kitchen Faucet, you can say goodbye to difficult-to-change filter systems and begin experiencing the ultimate water solution, right at your fingertips.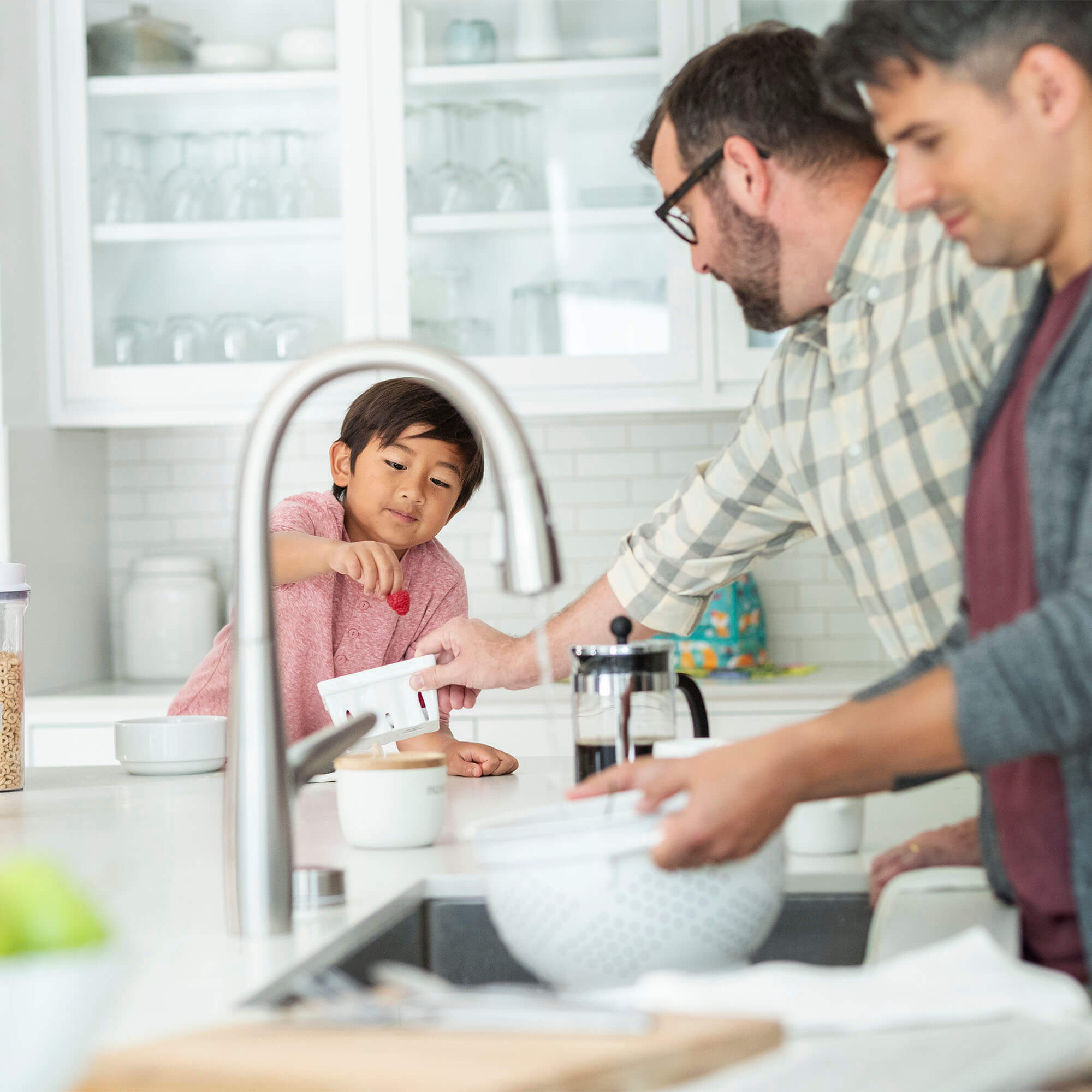 Clean

American Standard Filtered Kitchen Faucet is independently certified to:

Reduce 99.7% of lead
Reduce 96.9% of chlorine
Reduce 92.6% of class I particulates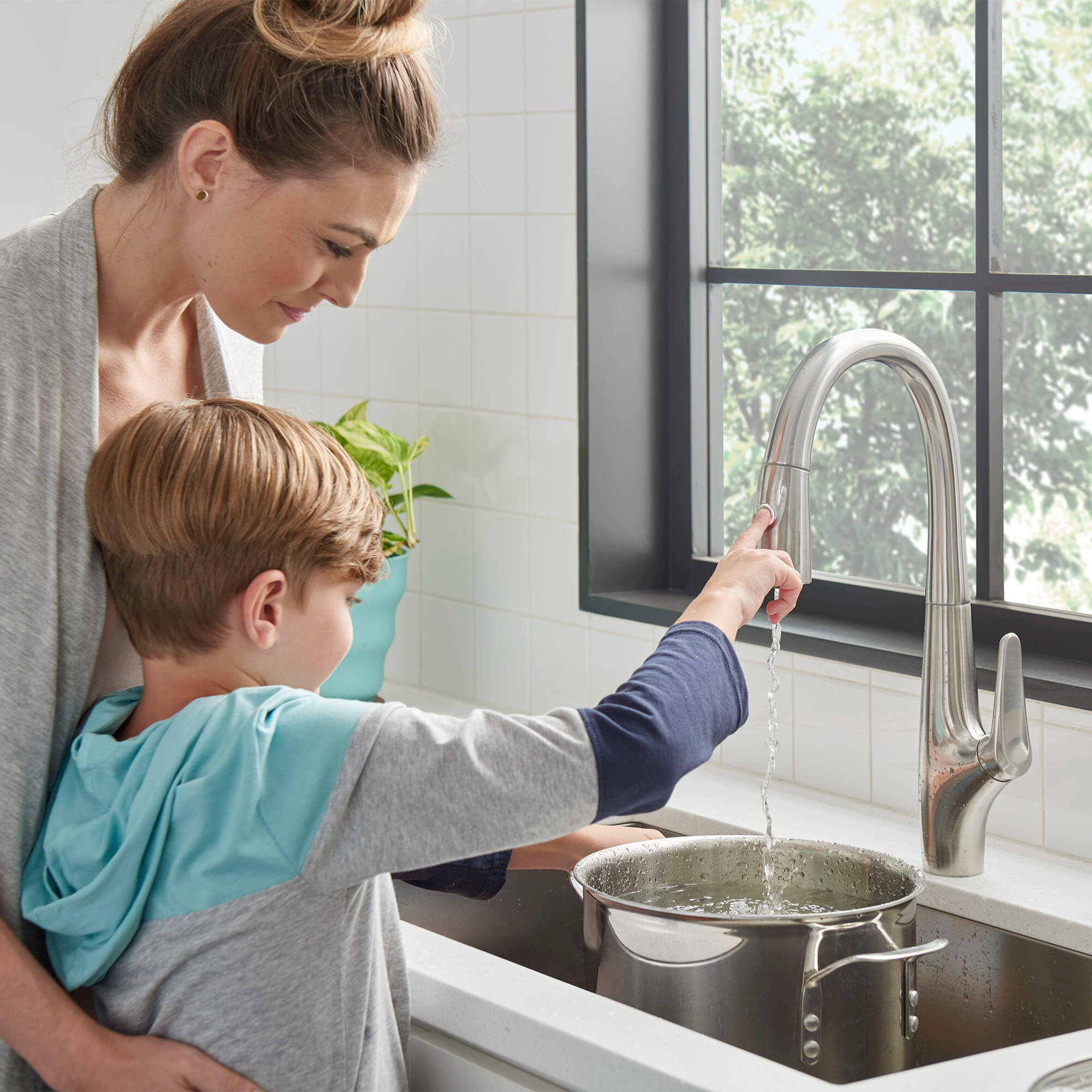 Reliable


Two waterways separate filtered water from tap water.
Enjoy 300 gallons of fresh drinking water per filter.
LED indicator lets you know when the filter needs changing.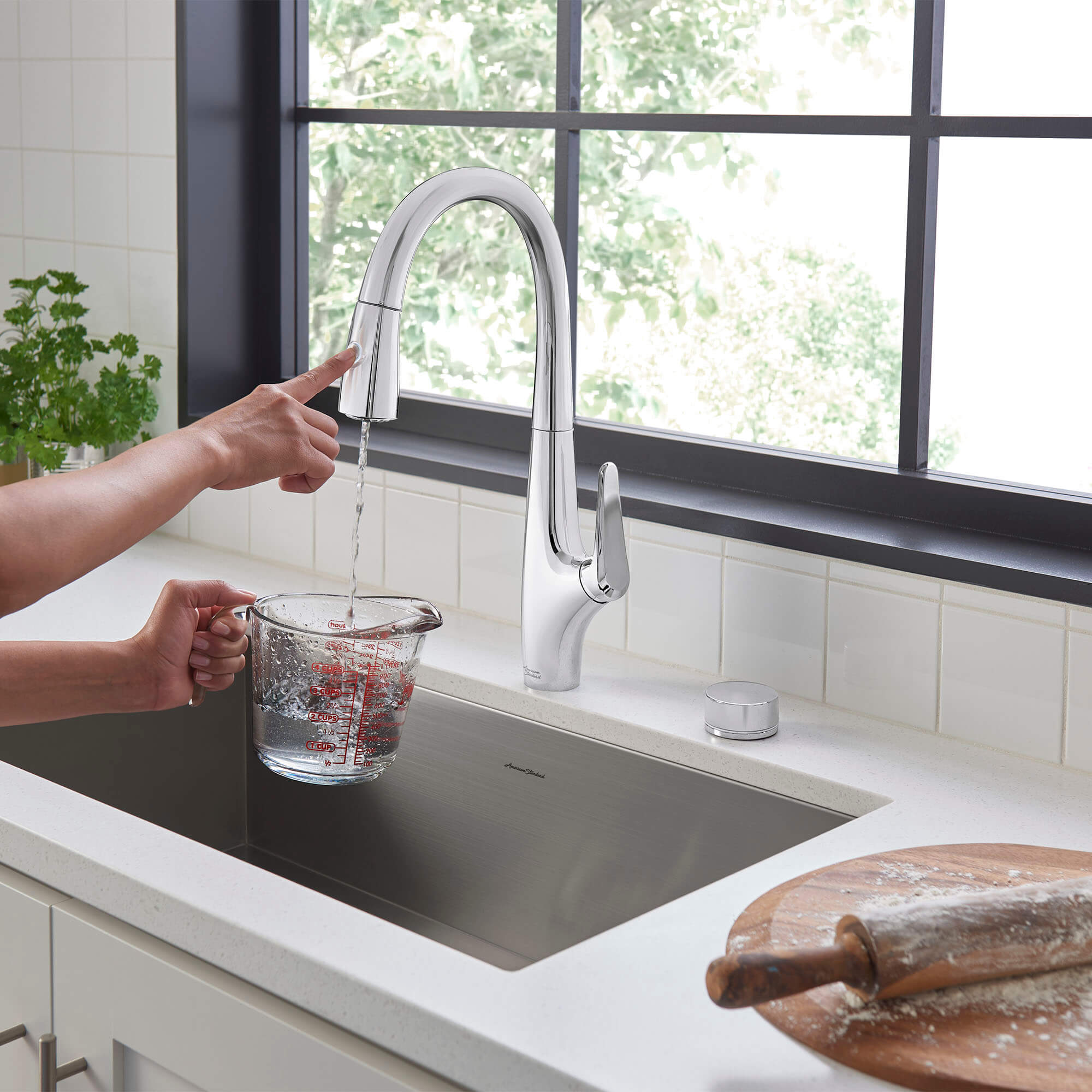 Convenient
Instant, clean filtered water at the push of a button
Eliminates pitchers, plastic bottle storage and recycling
Easy install filter installs in countertop or on inside cabinet wall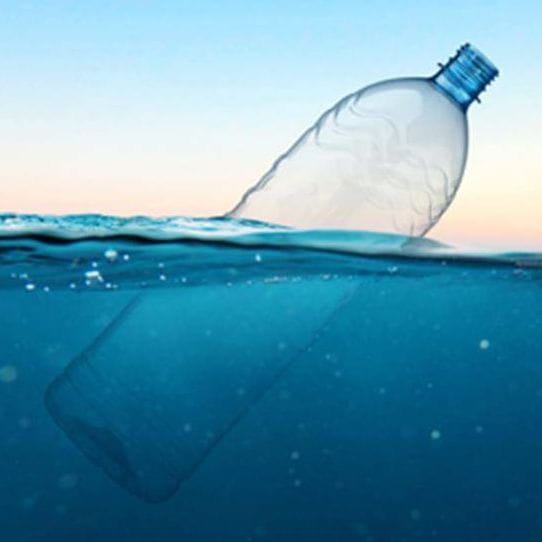 Sustainable

An Earth-Friendly Alternative, one of our filters provides the same amount of clean drinking water as 2,795 16.9oz plastic water bottles
Instantly reduces reliance on plastic water bottles
HOW IT WORKS
Easily Switch from Tap to Filtered Water

An intuitive push button on the spray head activates cold filtered water, providing easy access to filtered water for drinking, cooking and baking.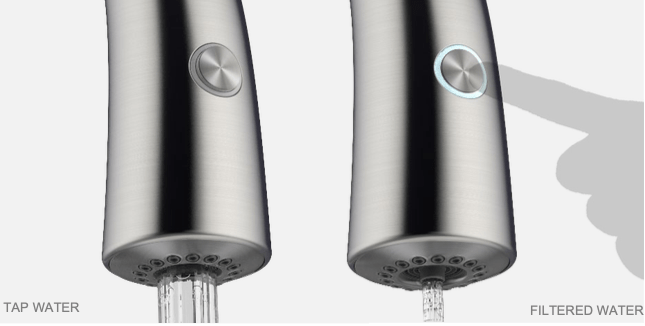 THE FILTER
Smaller than most, the filter can be installed for easy access above deck at countertop level, or below deck on the inside cabinet wall where its compact size won't infringe on storage space.

Both options save homeowners valuable storage space under the sink by providing an ultra-effective filtration system without the added bulk. The easy-to-access activated carbon filter also means that switching out the filter is super simple, no matter which installation option you choose.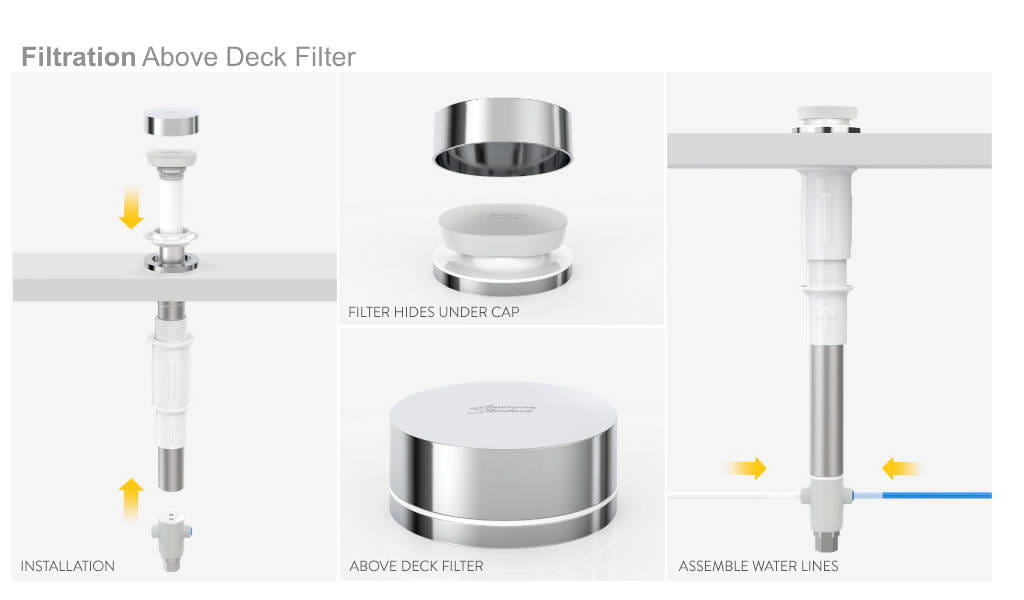 REPLACING YOUR FILTER
An LED indicator alerts you to the remaining life of both the filter and battery. These visual signals reassure you that the filter is delivering clean, safe drinking water.


● Full white LED indicates filter has full life with 300 gallon capacity
● Half white LED indicates filter has half life with 150 gallon capacity
● Red LED for filter replacement
● Yellow LED for battery replacement