How to Make Your Small Bathroom Seem Larger
With bathrooms typically being the smallest rooms in the home, it's no wonder that most look for unique ways to create the illusion of extra space. By implementing the following design solutions into your transformation plans, you'll be able to make your bathroom look and feel bigger quickly - all while keeping costs to a minimum.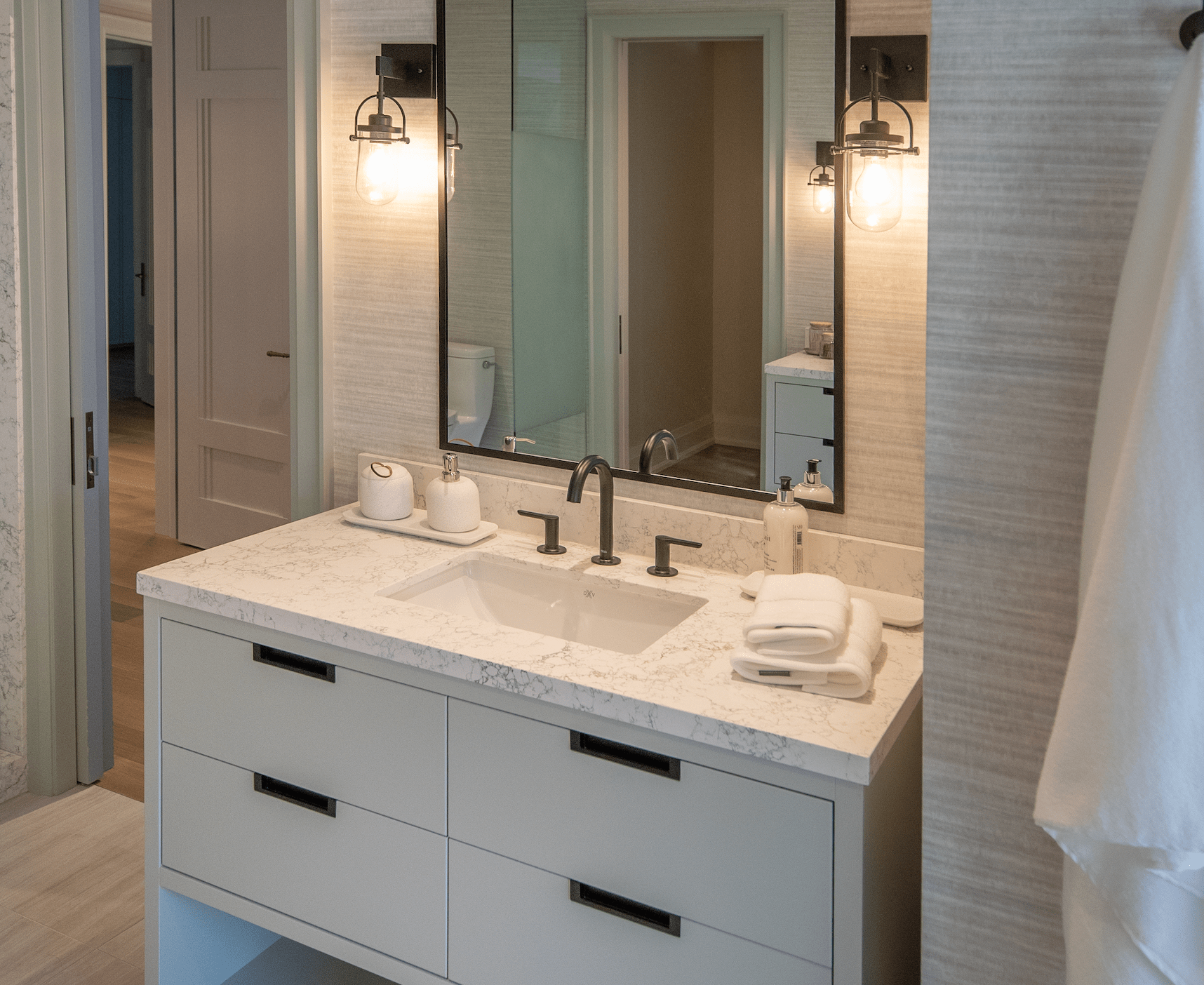 1. Brighten Up The Space
When looking to make a space feel larger, it's best to go for light, bright, and neutral colours. Light colours reflect light, which helps make a room appear more spacious, while neutral colours tend to be the most versatile as they can easily be paired with any other hue or pattern in your home decor scheme. If you'd still like to incorporate pops of colour, consider adding dark, bold fixtures such as American Standard's
Studio S Bathroom Collection in Matte Black
for subtle contrast. You may also consider adding artwork, decorative rugs, and greenery to achieve this.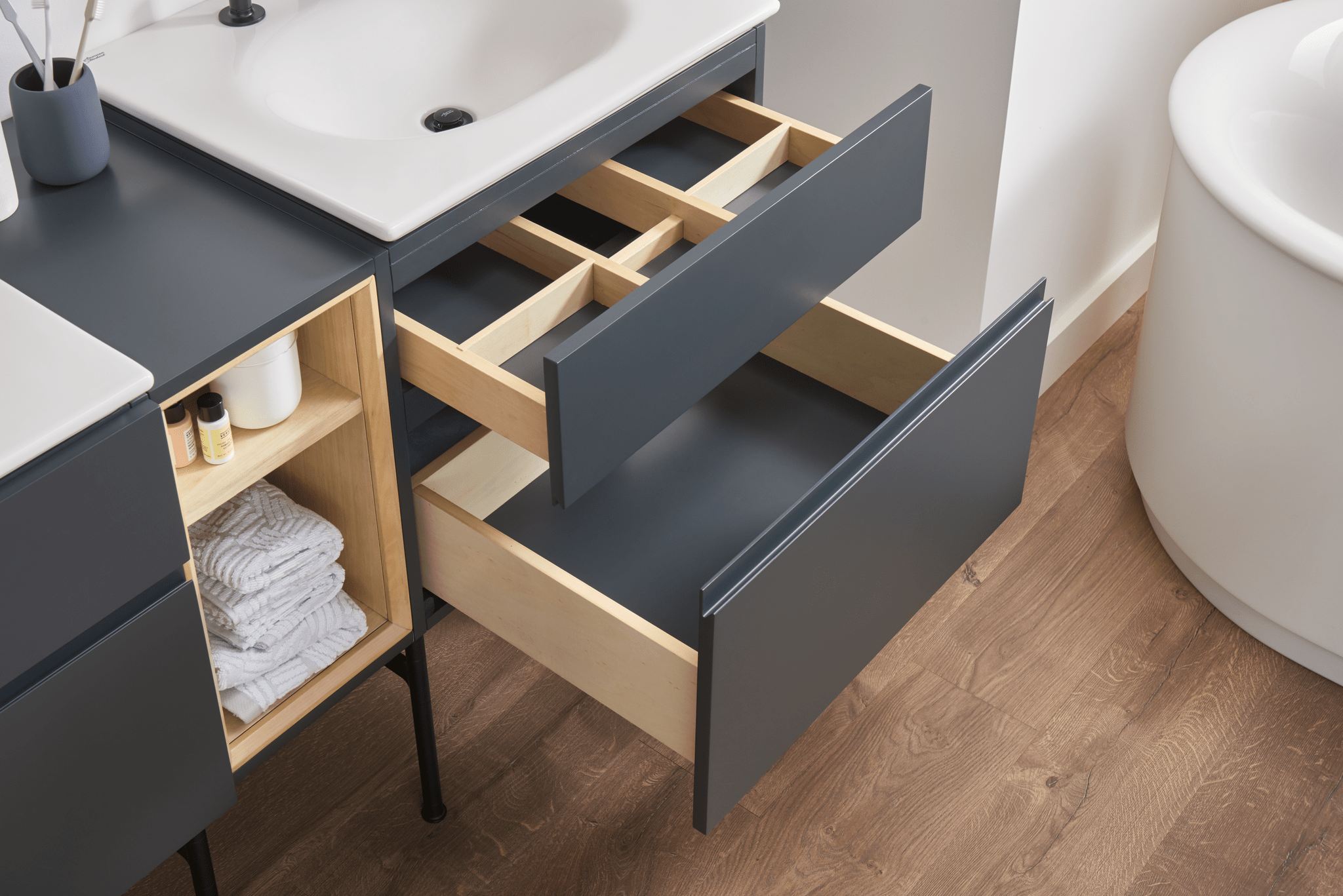 2. Declutter and Organize
In a small space, it's key to keep clutter to a minimum. Not only will the space feel less cramped and visually overwhelming, but it also allows for easier movement saving you time and stress. If you're now thinking about your belongings wondering where to begin, we suggest going through all items in order to gain a better sense of what you need and what can be tossed/relocated. Once you've decluttered, consider adding storage options such as floating shelves, medicine cabinets, or decorative baskets to keep your toiletries and other items out of sight. The
Studio S 24-Inch Vanity
is a great minimalist option for small bathrooms as it features two drawers conveniently sectioned for smart storage and organization.
3. Choose the Right Sized Fixtures
If you're looking to refresh the fixtures in your small bathroom, we suggest choosing products that offer ultimate functionality while also being helpful space-savers. For instance, when considering the bathroom faucet, opt for single hole bathroom faucets as they leave extra space for counter storage and organizers. American Standard's
Dieppe
and
Lez
Bathroom Faucets are both budget-friendly, contemporary faucets that spruce up any space, big or small.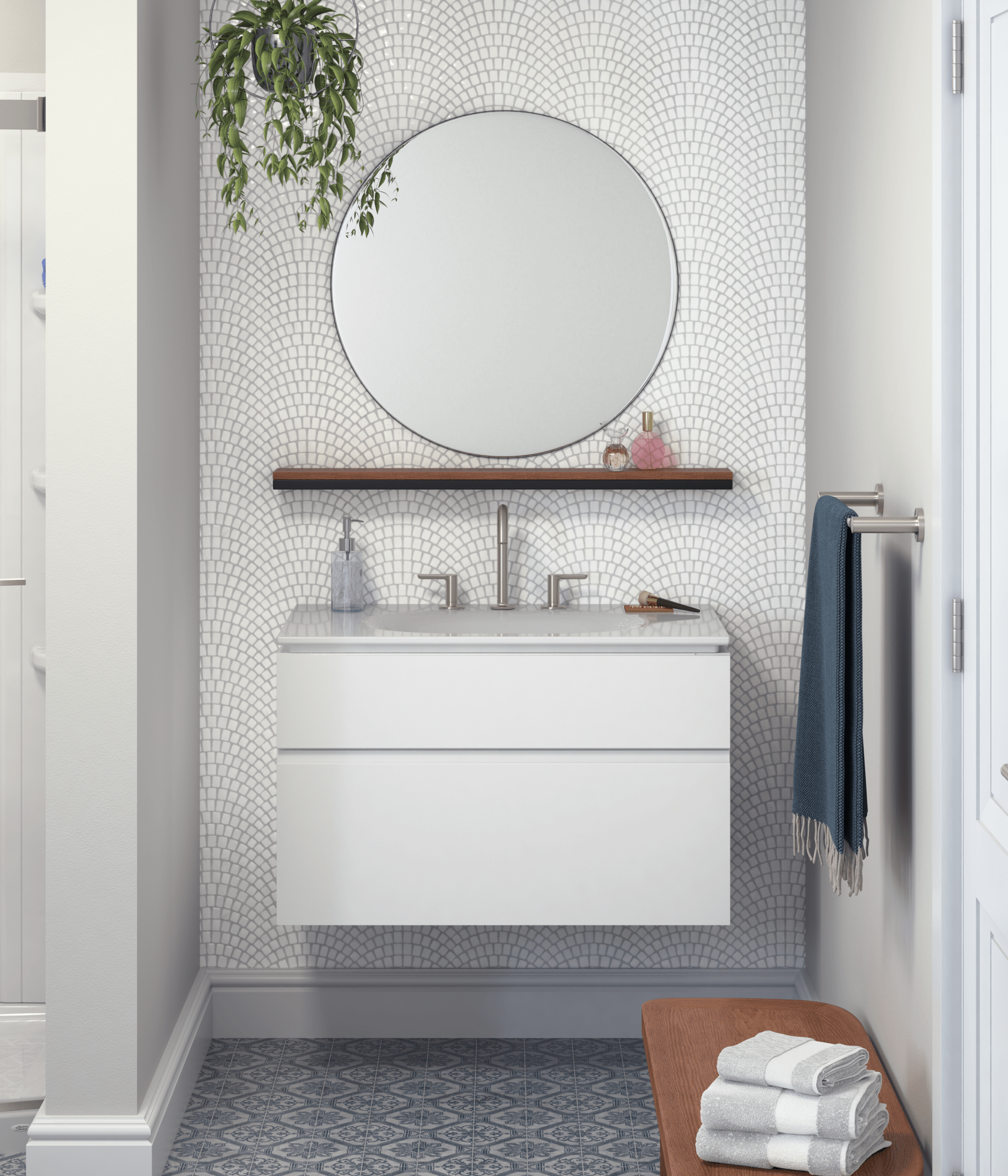 4. Opt for Wall-Hung Units
Wall-hung units are great options for the bathroom as they offer both functional and aesthetic advantages. With more floor space exposed, they're beneficial for optimizing space, enhancing cleanliness, and providing design flexibility. The
Studio S Vanity
is a great solution as it can be mounted directly on the wall for the perfect floating effect.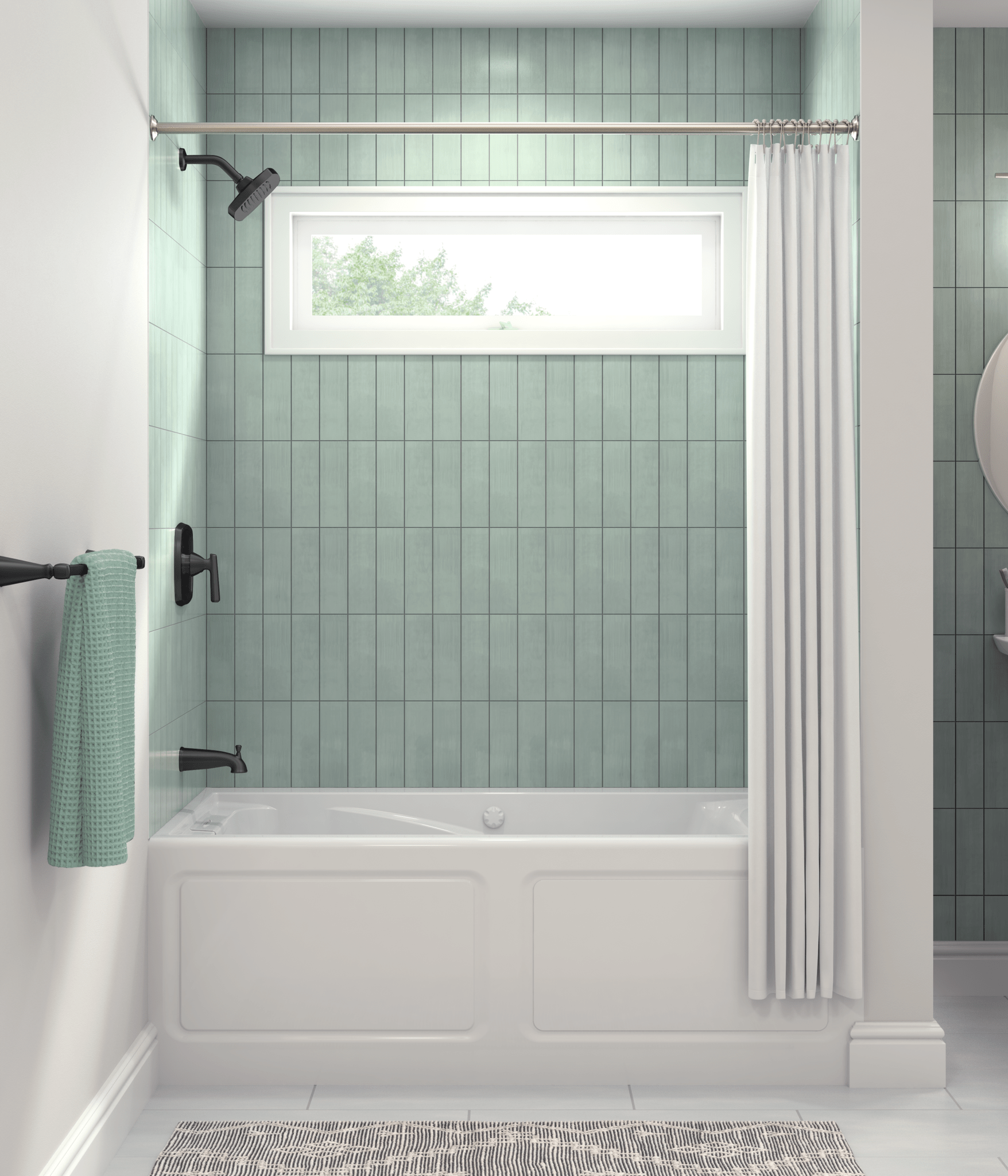 5. Be Playful with Tiling
If you're looking to still achieve an interesting bathroom scheme in a smaller room, you can do so by incorporating unique tile designs. Not only are tiles a durable way to add impact, but they also offer complete design flexibility from floor to ceiling. We suggest choosing monochromatic tile designs in lighter colours in order to avoid busy designs that may actually make a room feel smaller. Consider these tile styles to spur some inspiration:
•
Subway
•
Penny
•
Vertical
•
Herringbone
•
Marble
If you're ready to transform your small bathroom, remember that the key to the illusion of a bigger space can be achieved by good organization, smart design choices, and decorating with light colours and neutral tones. Happy renovating!