How to Get Your House in Shape for the Fall
With the fall season just around the corner it is the perfect time to get your house in shape. Whether you're looking to remodel or just do some sprucing up, starting early can avoid any major snags. Here is a list of simple yet effective tips on getting your home looking its best just in time for fall.
In The Kitchen
1) Go Touchless

Holiday season is quickly approaching and if you're looking forward to hosting, but concerned about showing off an outdated kitchen, this may be the best time for a much needed kitchen faucet refresh to reinvigorate your space. You may be on the market for a sleek and reliable faucet, or you may be interested in something cutting-edge that offers ultimate efficiency and convenience. Perhaps you're attracted to all of the above! American Standard's Avery and Beale Touchless Kitchen Faucets sit on the forefront of technology, and provide both form and function with a Selectronic touchless faucet system. A simple hand wave turns both of these modern faucets on and off along with a sliding sensor door to select manual mode, when/if needed.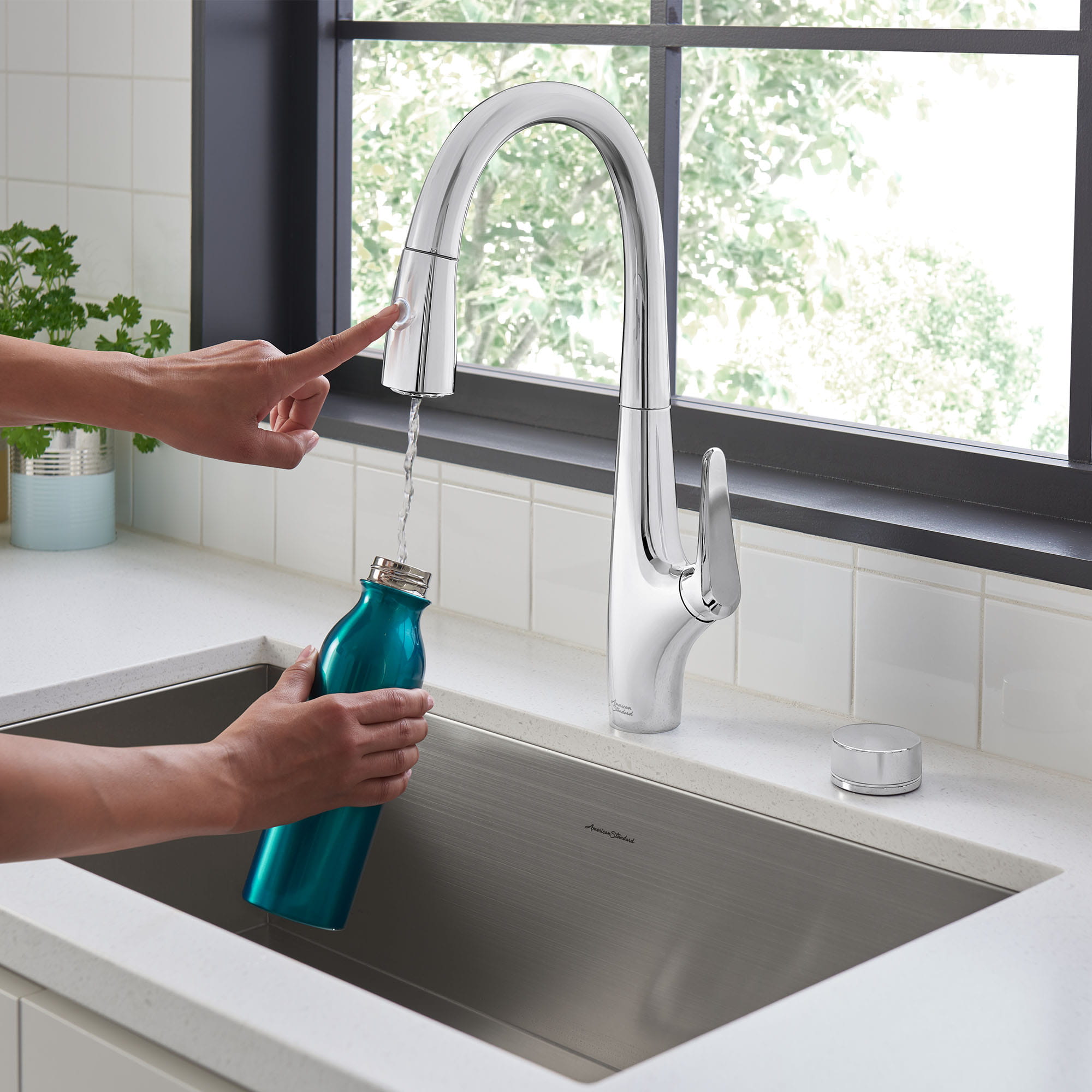 2) Swap For a Filtered Faucet
Now that the kids are heading back to school, it's important to consider how you can best update your home to keep your family healthy and safe all year round. One area often overlooked in the home is drinking water and at American Standard, we know just how important it is for you and your family to have easy access to clean, safe and fresh-tasting water. Our Saybrook Filtered Kitchen Faucet reduces 99.7% of lead, 96.9% of chlorine, and 92.6% of class I particulates* from your tap water at the push of a button. It also features an LED indicator light so that you'll know exactly when the filter needs replacing.

*Based on NSF / ANSI 42 and 53 standards @ 6.5pH
3) Decorate Your Space
The kitchen is a great place to decorate for the fall season, and you can easily do so by adding the following to your space:

•

Fall scented candles like pumpkin spice, mahogany, maple, etc.

•

Pumpkin shaped kitchenware

•

Fall-themed plant or floral arrangement for your tabletop

•

Red and orange leaf arrangements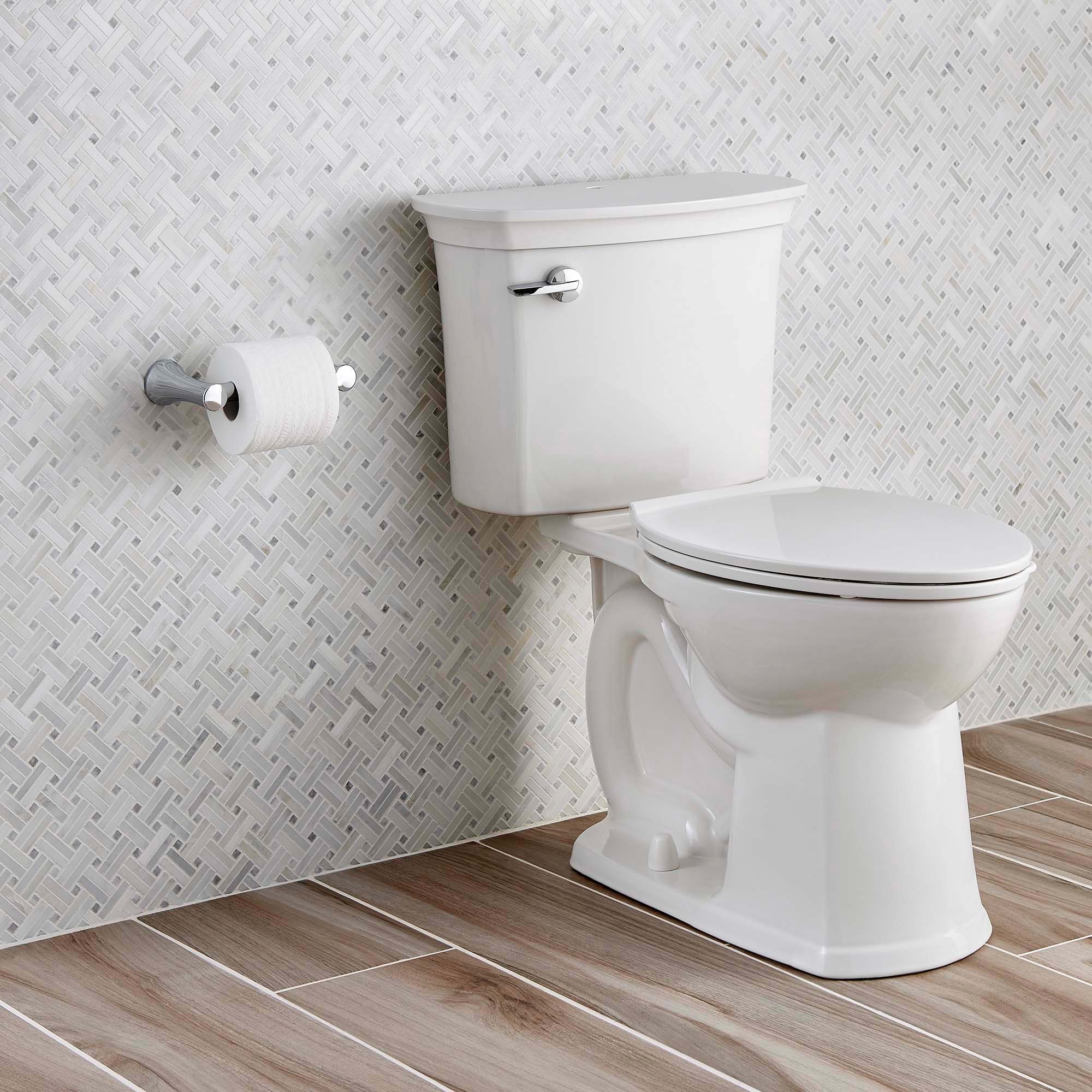 4) Upgrade Your Toilet
Back to School means back to making lunches, playing chauffeur, and helping with homework, so it's time to give yourself a well deserved break whenever possible. Thankfully, with American Standard's ActiClean Self-Cleaning Toilet you can experience just that. This innovative self-cleaning toilet is equipped with a safe yet effective cleaning solution that cleans and removes stains with a simple press of a button. Featuring two unique cleaning cycles, Deep Clean and Quick Clean, you can enjoy a sparkling clean bowl without having to worry about spending time scrubbing and scouring. To help maintain a tidy bowl in-between ActiClean cleanings, the VorMax Flush Technology delivers a powerful scrubbing action, and has been tested and proven to clean 2x better than a conventional toilet.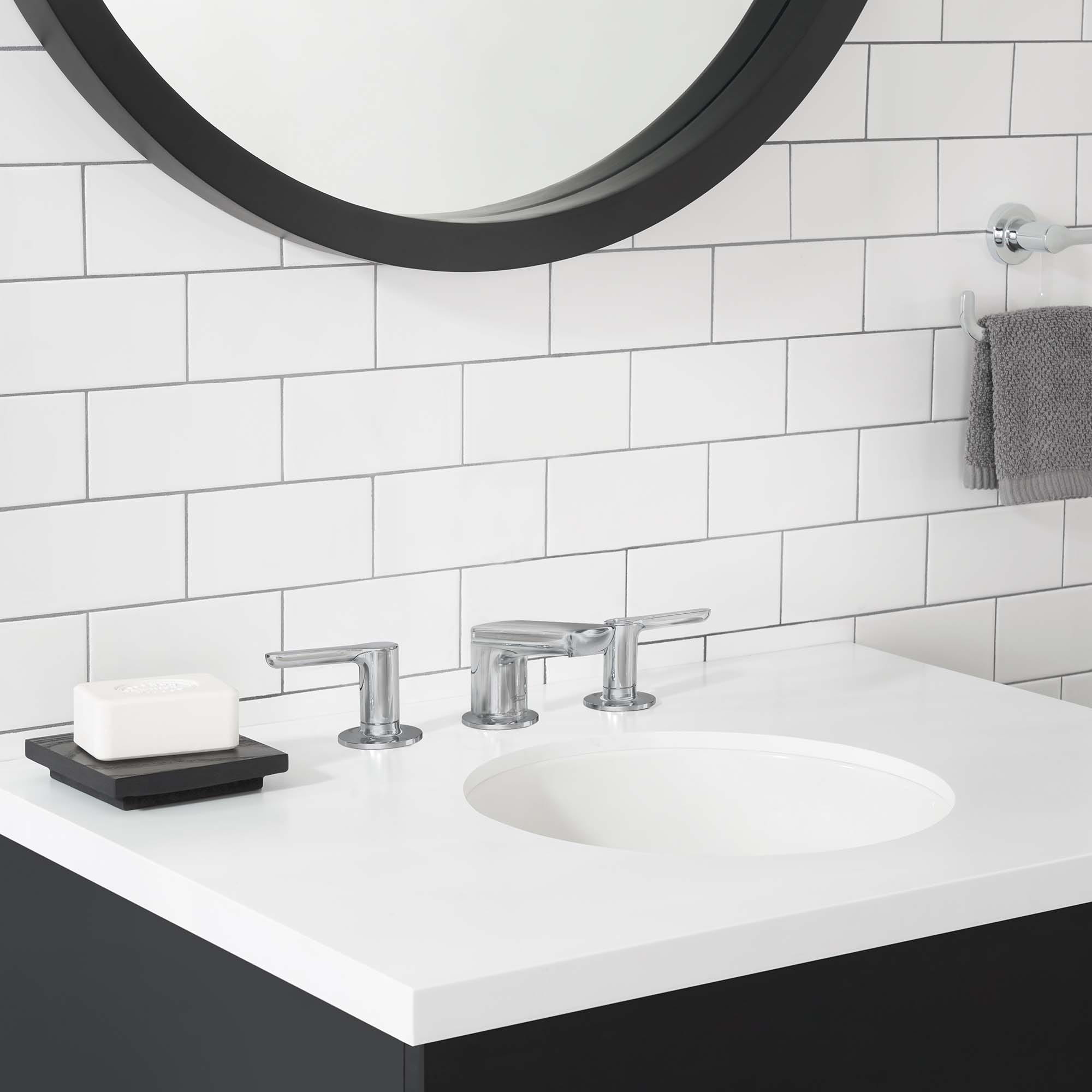 5) Shine Up Your Bathroom Faucets
Reinvigorate your home for the fall season with a sparkling clean bathroom. Have your faucets shining like new with simple yet effective deep cleaning solutions. To get out hard water stains or lime and calcium buildup, try using a soft-bristled toothbrush and baking soda to help lift stubborn grime without scratching or dulling your faucet. For additional faucet cleaning tips, check out our
'How To Clean A Bathroom Faucet'
blog post.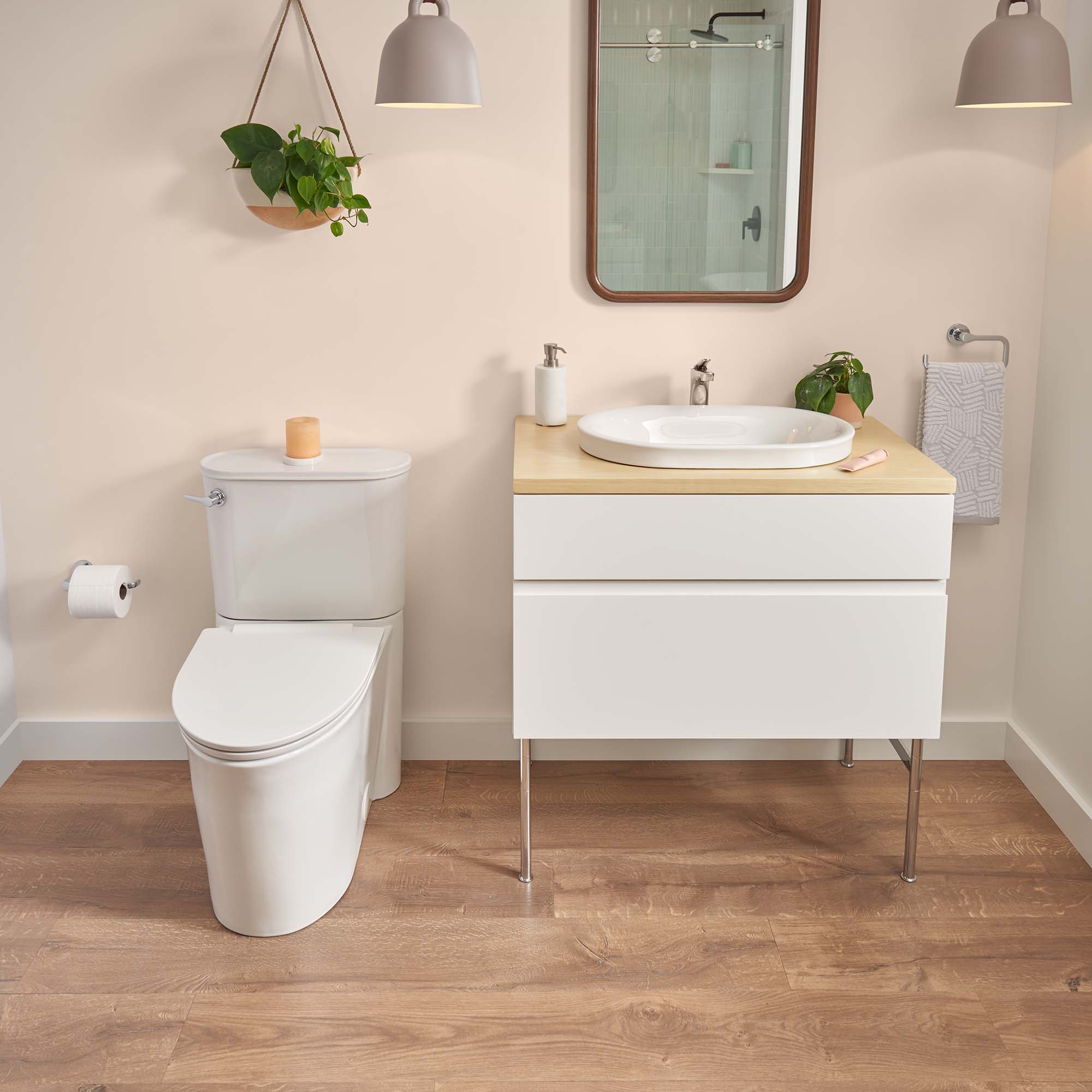 6) Time To Declutter
If you find that your bathroom space is disorganized and filled with items that are no longer of use to you, it may be time to declutter. Attacking a cluttered vanity or cabinet can feel overwhelming but try doing it in stages to feel accomplished each step of the way. This could involve focusing on one part of the space at a time, or even one drawer at a time - whatever works best for you. Before you begin, it may be helpful to have containers defined for the following purposes to sort your items:
•
Put away
•
Fix
•
Recycle
•
Trash
•
Donate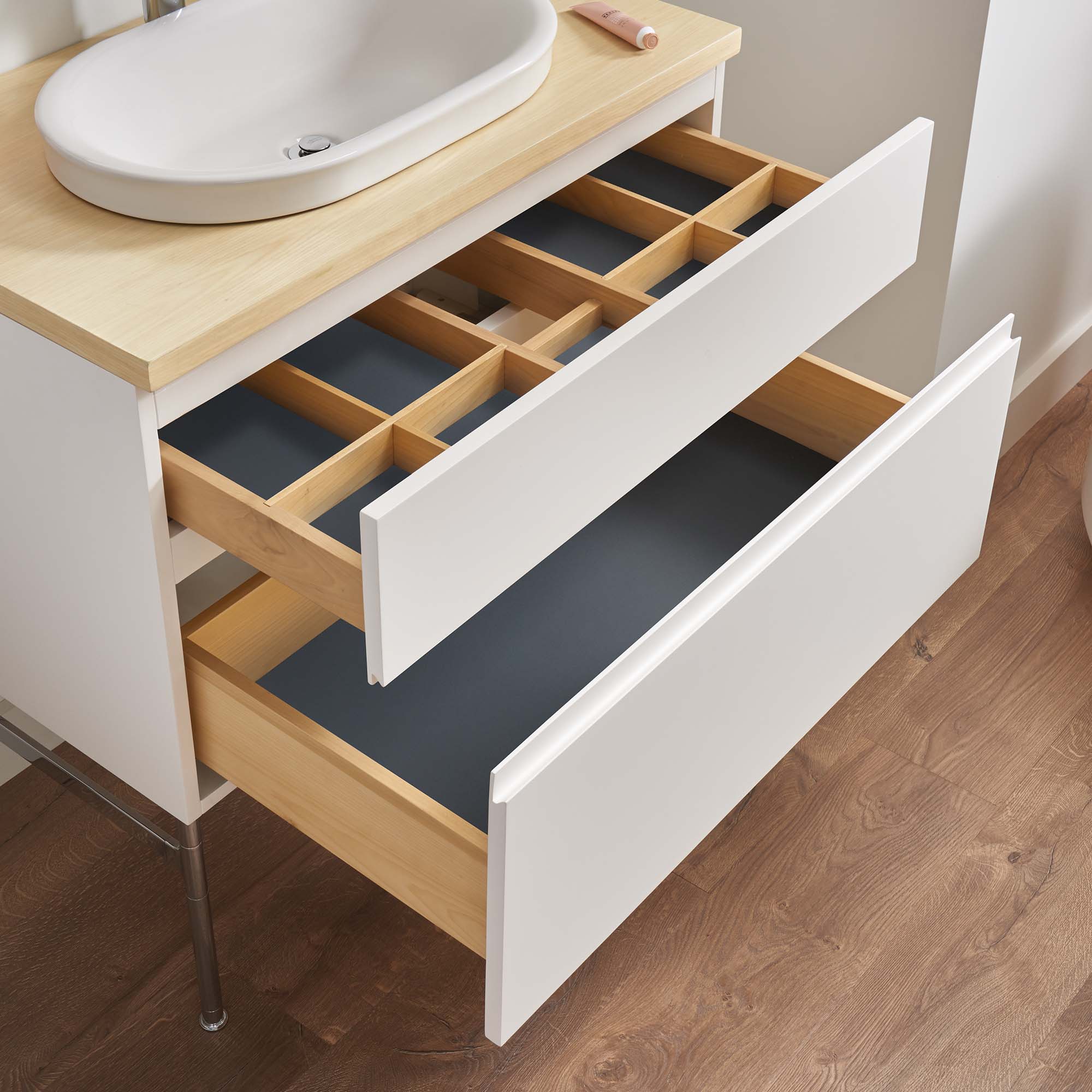 After you've decluttered your space, you may notice that you require additional storage space to properly store your belongings. American Standard's Studio S Vanity is a great solution as it features two drawers conveniently sectioned for smart storage and organization. This vanity also offers unlimited versatility for a space that suits your personal style and needs perfectly.
By following these simple tips and tricks you'll be sure to have your home looking its best just in time for the fall!
Love, American Standard

Learn More from American Standard