A step-by-step guide to finding your perfect toilet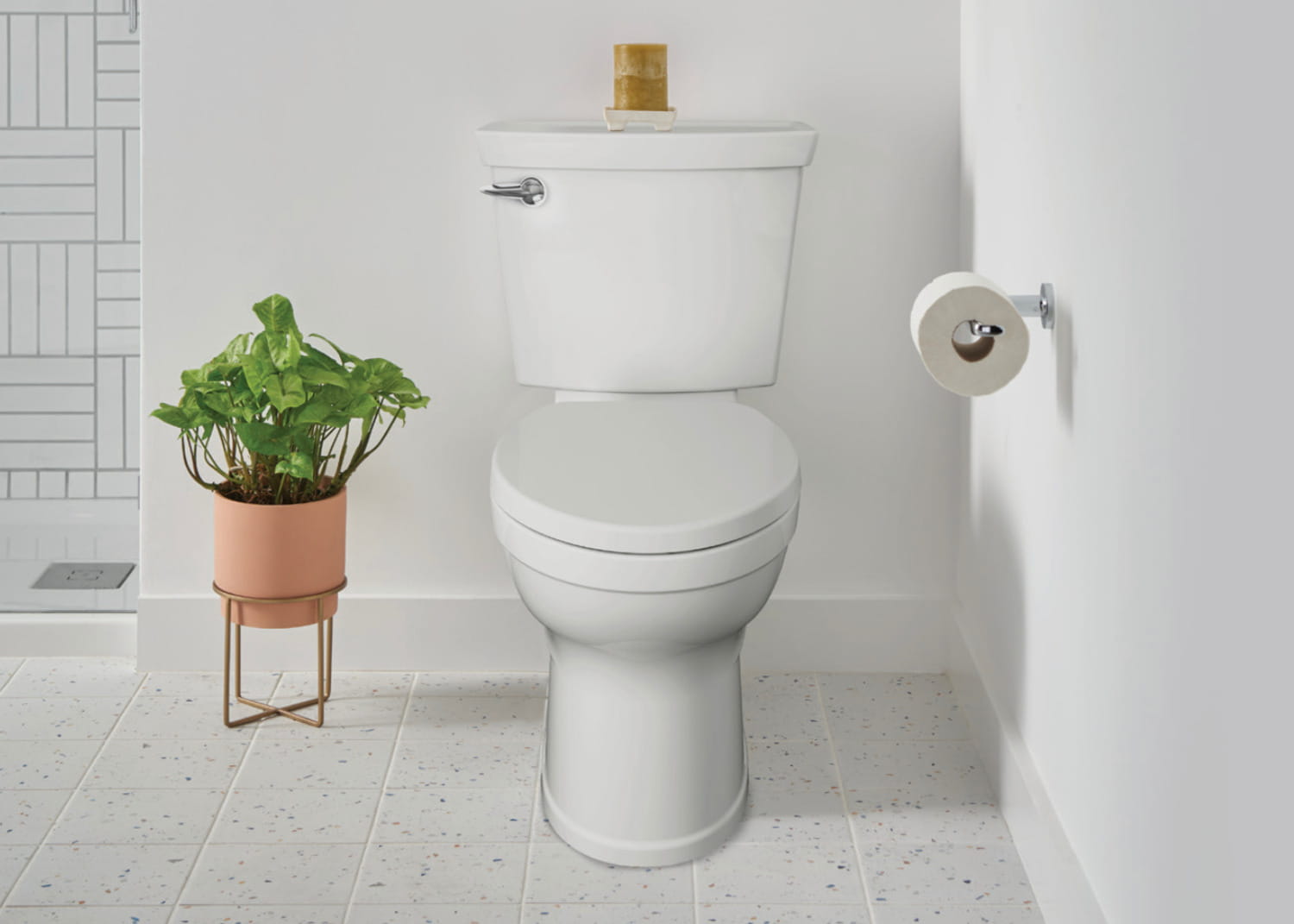 Step 1
Flushing System


Single-Flush Toilets
Standard single-flush toilets use the force of gravity to create a strong siphon during flushing
Dual Flush Toilets
Dual-flush toilets have separate flushes for solid and liquid waste
Pressure-Assisted Toilets
Pressure-assisted toilets have a special flushing mechanismwithin the tank that creates a siphon jet action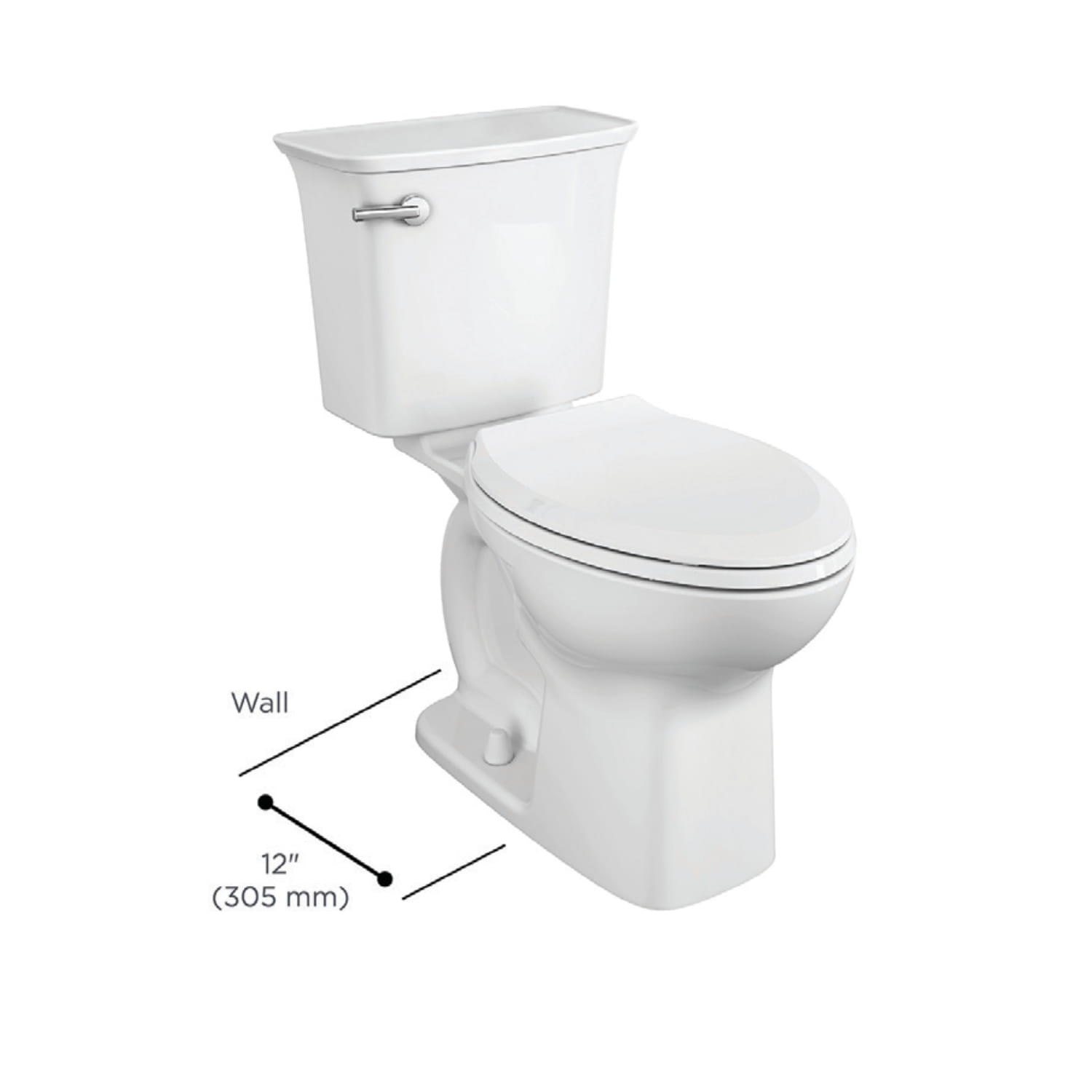 Step 2
Rough-in size
The most important of these measurements is the distance between the wall and the centre of the floor drain,
called the rough-in
. The standard rough-in dimensions for toilets is 12-inches.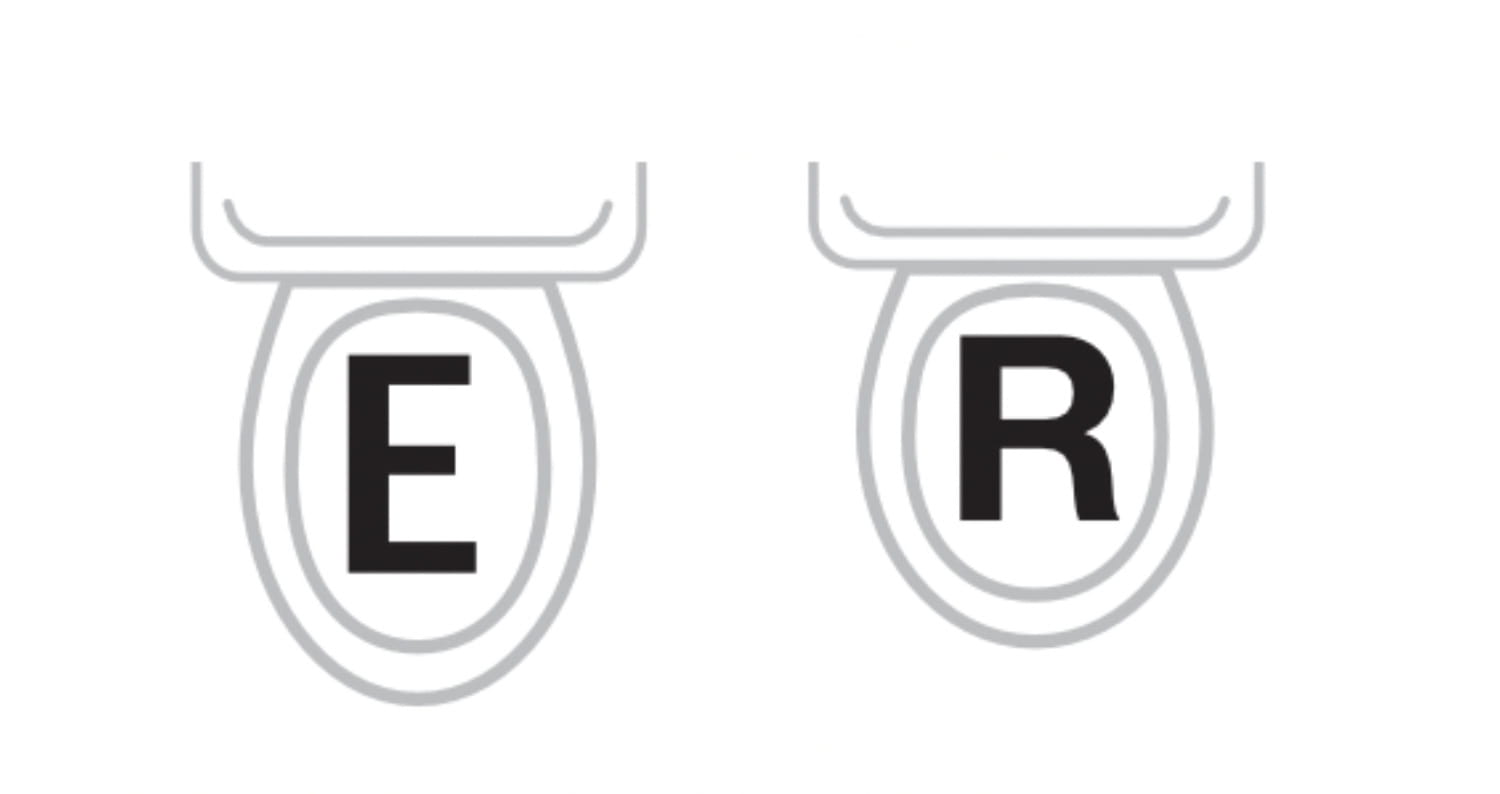 Step 3
Bowl shape
Elongated vs. Round
Elongated toilets have a bowl that extends out further with extra room in front for added comfort.
Round toilets have a bowl with a more compact design, perfect for fitting in smaller bathrooms and powder rooms.
Step 4
Bowl Height
Standard Height
Bowl height is approximately 15" from the floor to the top of bowl rim.
Chair* Height
Bowl height is approximately 16 1/2" from the floor to the top of bowl rim.

Note: The toilet seat adds another 1 /2 -1 inch of height.
*Also can be referred to Tall Height or Right Height
Step 5
Toilet Configuration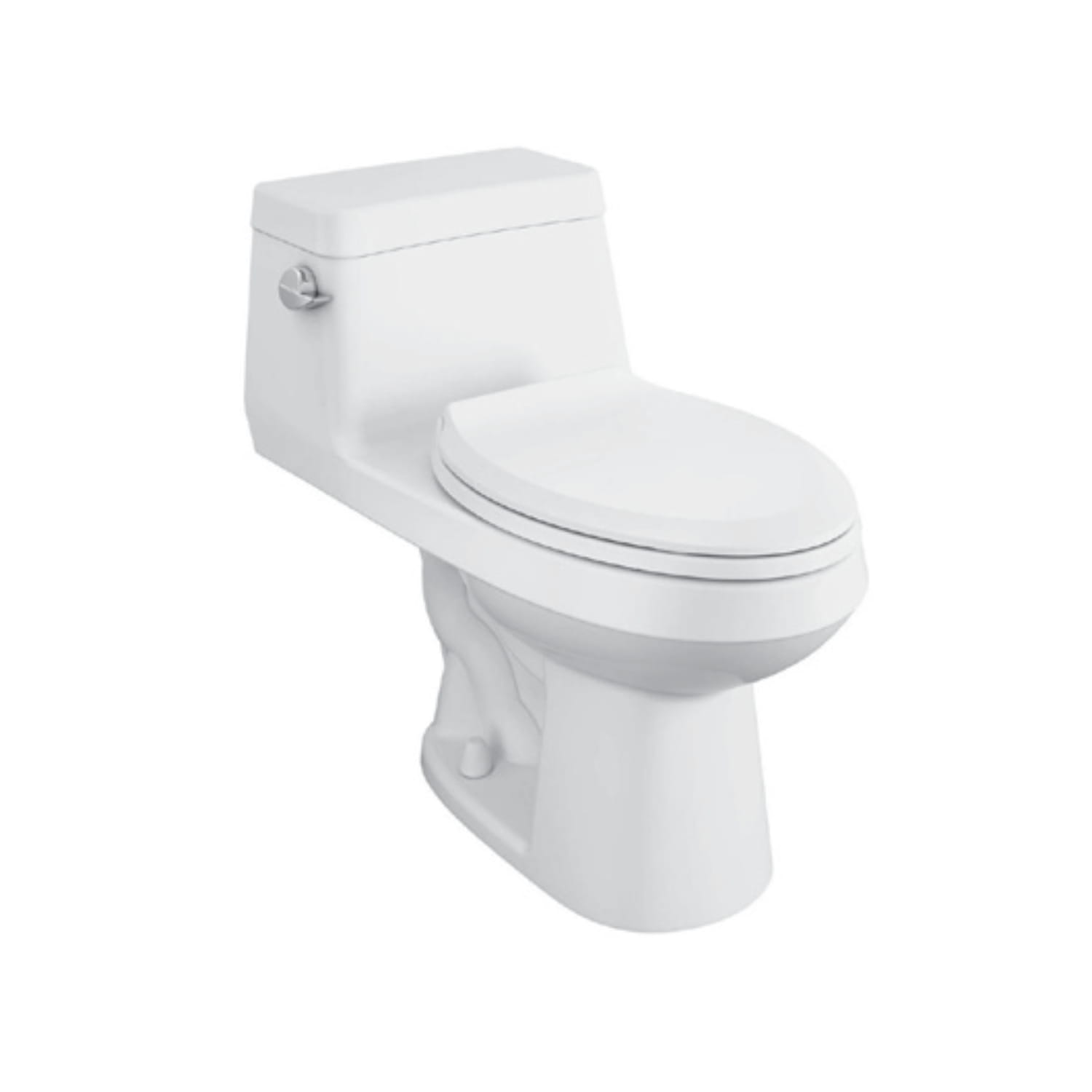 One-piece Toilets

Bowl and tank together. Save space in small bathrooms, are easy to clean with no tight crevices.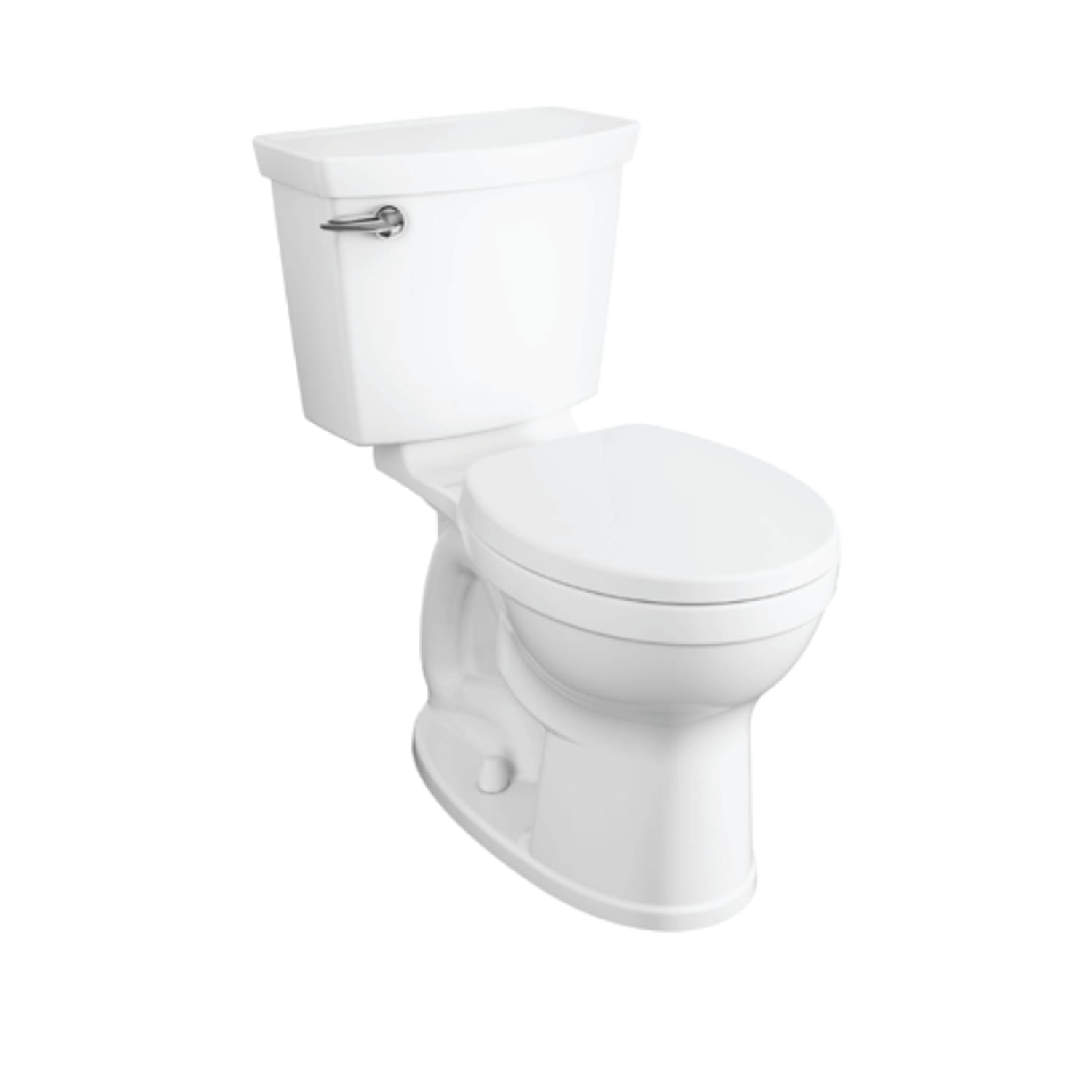 Two-piece Toilets

Bowl and tank separate, requires to be connected when installed.
Step 6
Toilet Profile


Toilets are a part of a bathroom's overall design, consider the profile along with other features.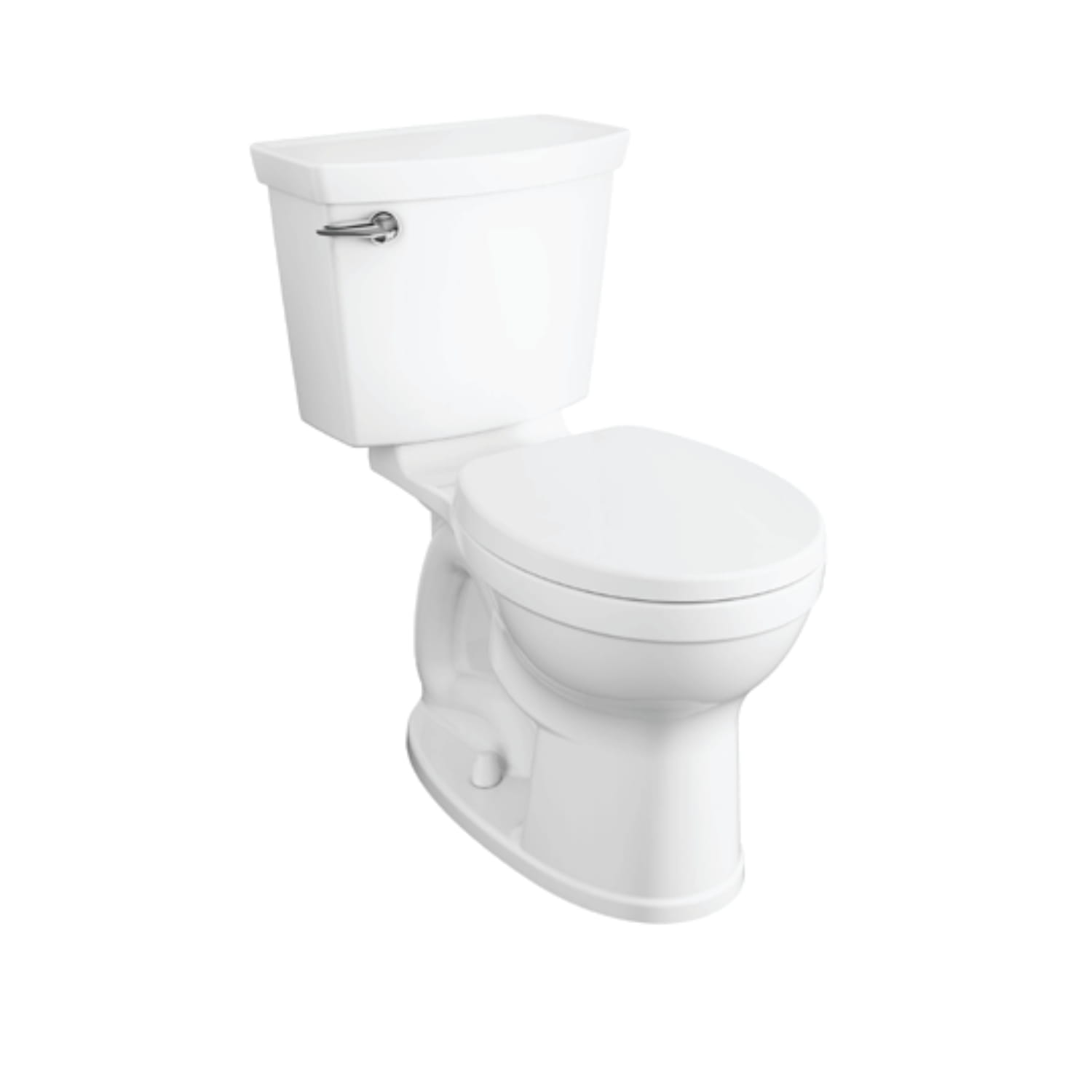 Exposed Trapway

Visible trap is the most common style found in homes and shows the outline of the curving trapway on the toilet base.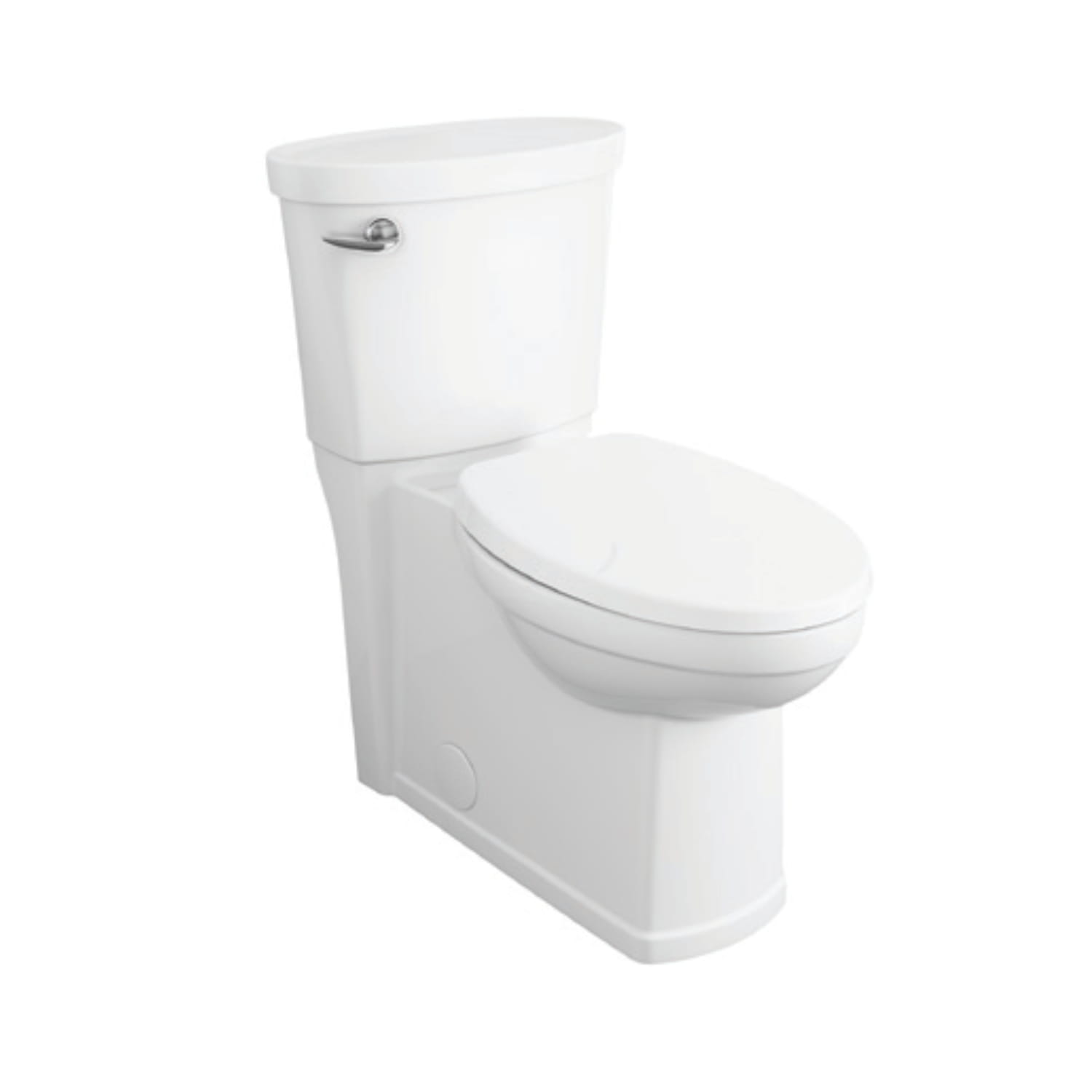 Concealed Trapway

Non-visible trapway on the toilet base. A smooth surface at the base that provide a more modern look and can be easier to clean.
Other Considerations


Water Saving Toilets

Toilets that use less water are better for the environment. Toilets that utilize less than 6L of water qualify as a high efficient toilet. Most toilets now utilize 4.8L.
Toilet Performance

Toilet performance is graded with a MaP score, which represents the number of grams of waste that are eliminated from the bowl in a single flush. A toilet with a score of 1,000g is considered to have great flushing performance.
Toilet Seats

Toilet seats are made to fit both toilet bowl shapes: Elongated and Round Toilet Seat. Toilet seats with other features (e.g. slow close) can be purchased separately.
Lined & Unlined Toilet Tanks

A lined toilet tank reduces the amount of condensation. Tank liners are available on select toilets. Liners cannot be installed after market, the warranty will be void.
American Standard Flushing Systems


Features dual injection flush valves that provide powerful jet that scrubs the entire bowl, removing everything in its path. Proven to clean 2x* better than conventional toilet.
Built with a 4" flush valve, industry's largest flush valve and an extra-wide trapway that is virtually clog-free.
Cadet Flushing System
Built with a 3" flush valve for higher performance and fewer clogs.

Learn More from American Standard