Kate Campbell's Kitchen Remodel Mythbusters
Your home is one of the biggest investments you're ever going to make and the kitchen is arguably the most important room in the house; they don't call it the heart of the home for nothing! So, wouldn't you want to set yourself straight before you start swinging the sledgehammer? To spare you from deciphering fact from fiction, I'm here to set the record straight: Here are some kitchen remodel myths you can stop believing in right now. It's time to get real when it comes to what's really in store when you decide to embark on your remodelling journey.

Myth: Hiring a designer or contractor is a waste of time and money

Truth: Hiring a designer and contractor will result in a more cohesive, professional renovation and could possibly even save you money in the long run

A qualified designer and contractor can work together with you to come up with a cohesive design that will best suit your space and personal style. They will most likely present ideas to you that you would have never even thought about. I've heard the story time and time again, "we wanted to save money"… "it was only a kitchen renovation", "I've done a couple of DIY projects, I think I can handle it."…and then you get half way into a project and realize that there's much more to it, planning, permits, scheduling, design choices…so. many. design. choices. Not only is hiring a designer and contractor the right way to go, it could also make the process really enjoyable, even if you're washing dishes in your laundry room sink for a month. ;)
Myth: Kitchen storage is less important than style

Truth: Functionality is key and storage is a part of how your kitchen functions

Ohhhh the old 'form over function' debate. I am most definitely on team 'function' but I really do believe there's ways to achieve both. It really depends on a number of factors, however I always take the opportunity to add more storage if a renovation allows. Who wants to have a sparkly, brand new kitchen installed, only then to realize they don't have enough space to store their essentials. Going back to myth number one, this is another reason why hiring a designer is a great idea. Designers assist their clients in finding the perfect balance between form and function all of the time and will be able to help you come up with a final product that allows you to experience the best of both worlds.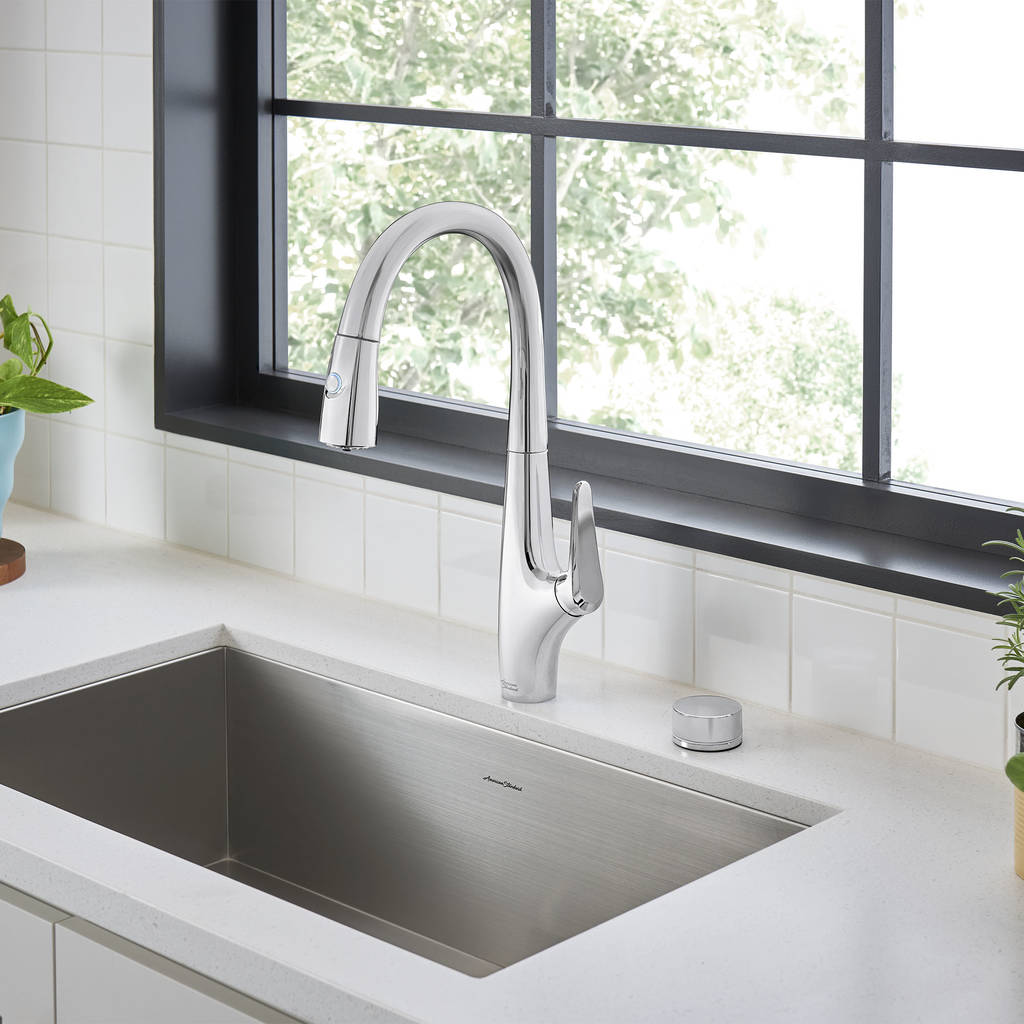 Myth: You don't need to consider sustainability for the kitchen when remodeling

Truth: In every renovation, we can and should be looking to be more eco-friendly where possible

But how do we do this? The construction industry is one of the most wasteful industries, just think about the bins of garbage when gutting a space or the amount of asphalt shingles that end up in landfills every year. This makes it that much more important to find materials and products that are easier on the environment. From materials behind the walls, like proper insulation so that your house is more efficient, to products you use in your everyday life, like energy-saving appliances and water-saving plumbing fixtures. One of my favorite water-saving fixtures is American Standard's Saybrook Filtered Kitchen Faucet that puts filtered water at your fingertips, eliminating reliance on plastic water bottles, heavy 5-gallon jugs, and bulky external filters. It reduces 99.7% of lead, 96.9% of chlorine, and 92.6% of class I particulates from your tap water at the simple push of a button. American Standard also offers a wide range of other WaterSense certified products. Every decision to be a little more eco-conscious helps.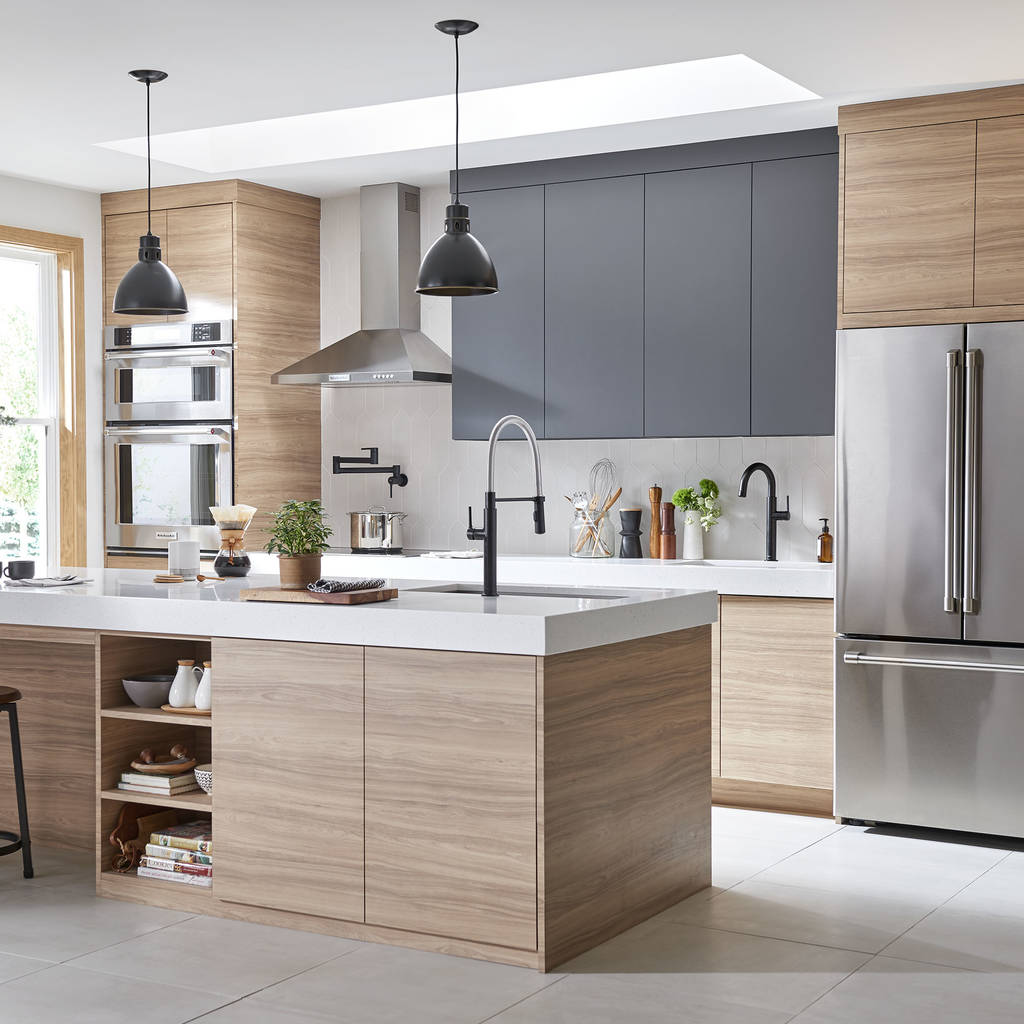 Myth: You shouldn't purchase modern designed pieces as they'll go out of style in a few years

Truth: There are so many timeless modern pieces available on the market today

Don't get me wrong, I think some design trends should be avoided since they're just that….a trend. Many trends will eventually go out of style, however, there are a lot of clean lined, modern products available on the market right now that are completely timeless. American Standard carries a number of sleek, urban, modern designed faucets and sinks. I actually have their Studio S Bathroom and Kitchen Collection throughout my whole house!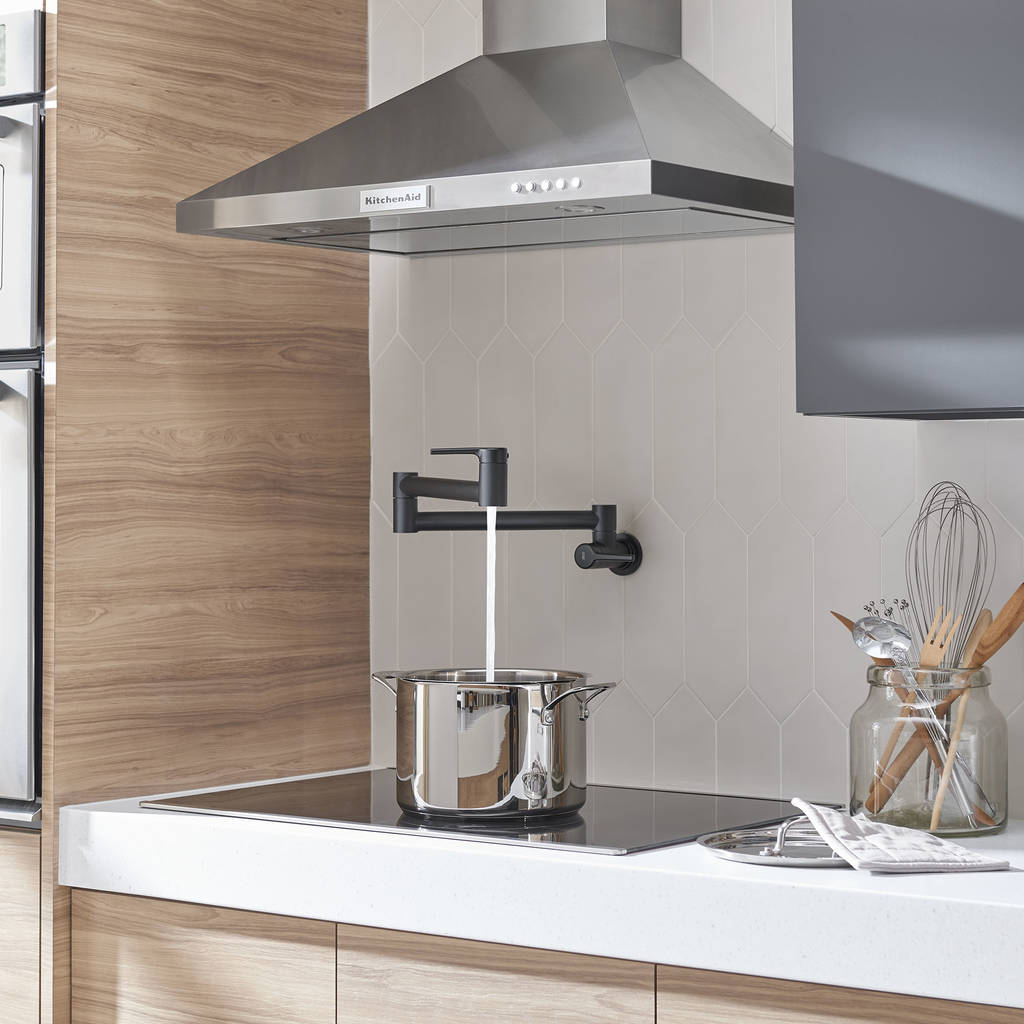 Myth: You don't have to consider cooking convenience when designing your kitchen

Truth: When designing your kitchen, you should be considering EVERYTHING

When you're renovating, you're taking your space right back to its bones. There's no better time to think about anything and everything to do with design, functionality, convenience, aesthetic…everything! It's your opportunity to make the space you spend so much of your time in, function the way you want it to! That's why whenever I do a kitchen renovation for myself, if at all possible, I ALWAYS incorporate a pot filler. I currently have American Standard's Studio S Pot Filler in my Stone House. It's the perfect combination of modern industrial with its matte black finish and is also SO convenient when filling big pots or when the sink is occupied. In my opinion, it's the little details, like incorporating a pot filler, that make the biggest difference in the long run.
Myth
: You will need to remodel everything so that older pieces won't seem out of place
Truth
: A few small changes can make a space feel reinvigorated and refreshed
If you are on a budget and can't afford to hire a designer and contractor to renovate your kitchen, but you want to spruce it up a bit….there are options! Several easy ways to quickly update a space are:
1) New paint! If you're feeling motivated, paint your cabinets if you're not happy with them, or even paint the wall! This will make a huge difference.
2) Another option is to replace your light fixtures! By bringing in brighter lighting, your space will feel larger and refreshed.
3) Finally, you can consider replacing your plumbing fixtures. American Standard's collection of kitchen faucets go well with so many different spaces! I strongly believe that by simply changing a few things during a kitchen remodel, this can make a space feel brand new.
HGTV star, Kate Campbell, is a skilled tradeswoman and builder, who is passionate about her carpentry, electrical and plumbing projects.
Check out her latest projects here!

Learn More from American Standard