This Old House Newton Generation NEXT
American Standard's partnership with This Old House has continued with our products installed in a Newton, Massachusetts home. The This Old House crew worked alongside apprentices as part of the Generation NEXT initiative, a workforce development program aimed at encouraging young individuals to join the trades. American Standard remains the exclusive faucet and fixture sponsor of Generation NEXT.
The Newton Generation NEXT House belongs to the Delfino family. From age 2 until she went away to college, Liz McQuillan Delfino lived with her parents in this 1879 house in Newton, Massachusetts. When her mother passed away Liz inherited the property, and now, after almost two decades, she is moving back into the house she grew up in, along with her husband, Joe Delfino, and their two daughters. Along with some updates and energy improvements, there will also be a new kitchen, a master suite and guest suite addition featuring American Standard and DXV Bath and Kitchen products.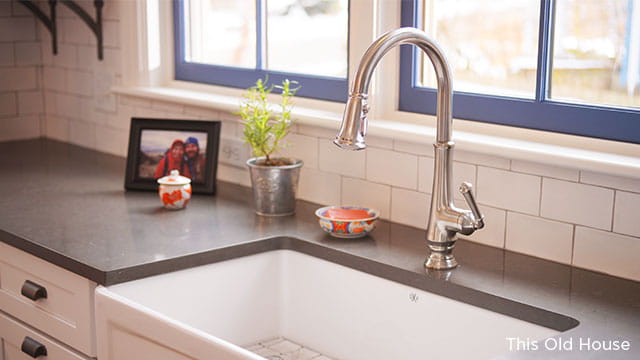 The kitchen features the American Standard Delancey Kitchen Faucet and the DXV Hillside Apron Kitchen Sink.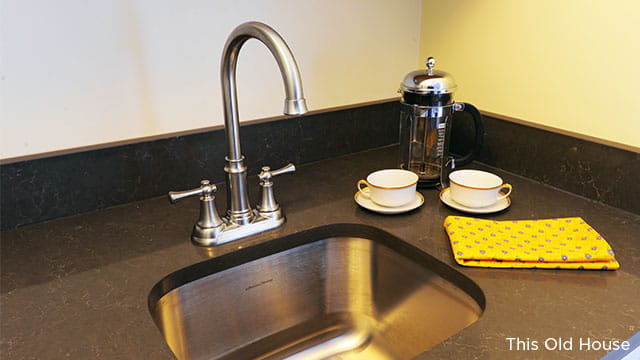 The kitchen area in the guest suite features the Portsmouth Bar Faucet and Portsmouth Sink.