Expert Feature – Q&A with Sebastian Clovis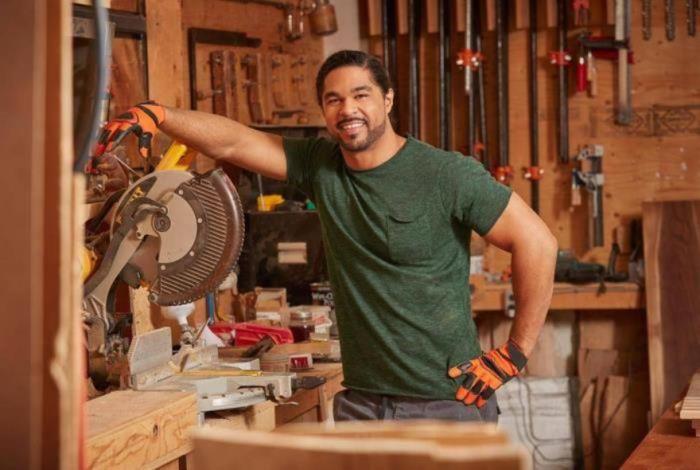 Sebastian Clovis is an HGTV Canada host and former Canadian Football League defensive back, who played for the Saskatchewan Roughriders and the BC Lions. The HGTV Canada star began his building career at the early age of 15 years old when he was taken on as an apprentice by the builder renovating his family's home.

He has hosted and been featured in several HGTV Canada hits including Tackle My Reno, $ave My Reno, Home to Win, and Family Home Overhaul, where he is known to inspire homeowners to design and create the life that they want – whether this involves DIY renovations, fitness plans or travel dreams.

Sebastian took to Instagram Live where he shared his thoughts on renovation and design with his loyal fans and followers, while also touching on past DIY experiences, tips and tricks.
What are some new trends for finishes/metals?

There are definitely a lot of new trends regarding finishes for the home. I am noticing a lot of classics coming back as well. I would have to say that there is a huge trend towards using copper for finishes in the home, whether that is copper pulls on drawers, faucets, or even hammered countertops! Copper brings a beautiful golden hue into the home while also bringing along with it a warm 'homey' vibe. It is also very easy to work with as it is malleable, making for an easy DIY project.

Another popular metal being used right now is gold. High polished glossy gold was definitely popular in the 80s, whereas now people are leaning more towards a dull and brushed gold. It is more user friendly and disguises dirt and finger print marks more successfully. You can bring in gold through faucets, lights, poles, and more. Mixing metals is also a fantastic way to add depth and interest into your space. A lot of people believe that the only way to create a cohesively designed space is to choose one type of metal finish then run that through the entire space. That will give a cohesive look, but contrast is always a good idea. For instance, certain gold finishes look incredible up against black or gunmetal grey. There really are no rules with what metals to bring into the home, it's just about how you are able to spin them together and make them work in your space.

Where do you source inspiration for home renovations?

Inspiration is all around us as it's in the nuances of everything that we see all of the time. The best way to source inspiration is by being observant in your everyday walkabouts, while being constantly curious, attentive and appreciative. What we see around us on a daily basis helps to create feelings and emotions often leading to inspiration. I don't recommend strictly drawing inspiration from images you find online as it may then be hard for you to come up with original ideas. Building is all about being unique, which is why I tend to restructure old materials during renovations. This keeps the space interesting, meaningful and memorable.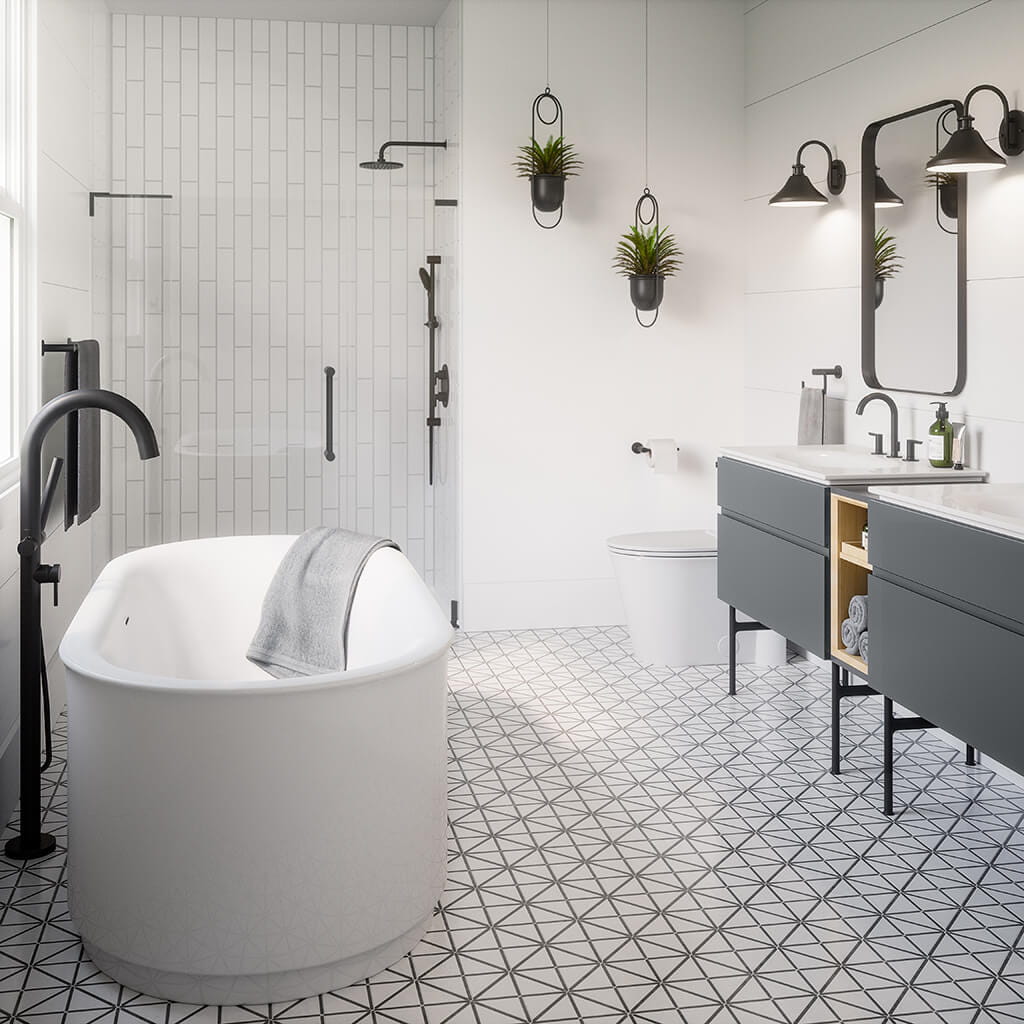 Studio S Collection
American Standard's
Studio S Collection
is incredible. We installed it in a lot of the homes during Family Home Overhaul, where you all had the chance to see just how beautiful they are. It has full gambit – sinks, toilets, bathtubs and bathroom accessories for the bathroom, and faucets and pot fillers for the kitchen. Often I see kits that are too color coordinated, but these with the black finishes and modern tone sit perfect, while letting the rest of the room "speak". There's a reason why we often used the Studio S Collection on HGTV. If you're in the market for these products, you should definitely check this collection out in particular.
How do you problem solve when random set-backs occur when renovating a home?

When random set-backs occur during renovations I make sure to refrain from going into panic mode. Staying calm is crucial in order to properly plan out viable solutions. When you find yourself in a calm headspace it allows you to see problems for what they really are, opportunities. A saying that I tend to go by is "rock melts''. Rock is one of the hardest substances on the planet; cities are built on bedrock and mountains/volcanoes are made of rock. As humans, if we apply enough heat to it, it melts. If we have the ability to melt rock, we can definitely deal with any problem at hand.

When having to problem solve, my team and I often play a game called "imagine that". It involves everyone looking at the problem at hand, and then one by one presenting to the group their "imagine that" solutions. This allows each person involved to paint their own picture, while inviting everyone to a collaborative and creative brainstorm session. Before you know it you will have 15 ideas to work with.

I want renovations for my home but don't know where to start, any recommendations?

My number 1 recommendation would be to first spend time living in the home before deciding on renovations. You need to spend time living in that space before you know exactly what your home is calling for. For instance, you need to see how it feels walking through the front door and to discover where you'd like to eat meals with your family, where you'd prefer to wash your dishes, or even where you'd like to put down your belongings at the end of each day.

When you've utilized this time to decide on the necessary renovations, there is a methodology that I would suggest following that will allow you to stay on budget. A. First things first, you need to focus on the renovations necessary to keep your home healthy. This includes things like changing leaking windows, damaged roof, or metal on eavestrough. These must be dealt with first as the interior is nothing without a safe and healthy exterior. B. Secondly, you should focus on projects that you can get done yourself. This may include changing hardware on doors, kitchen cabinetry, faucets, painting walls, hanging artwork, etc. This will allow you to save money as you're getting projects out of the way by doing them yourself. C. Lastly, this is where you can plan for professional renovations. At this point in time you should know exactly what needs to get done professionally, saving time, money and worry.

Is it advisable to move out and live elsewhere during a renovation?

There is really no other advice I can possibly give you. You should absolutely move out during a home renovation for a number of reasons. One reason is that we don't want you or your children breathing in dust every day during the reno. Another reason is that builders don't want to have to worry about making too much noise or disturbing you during the process. If the home is empty, this will allow us to get the job done quicker and easier. Moving out during the renovation will be good for you and everyone involved.

How can I incorporate sustainable design into my renovation?

Incorporating sustainable design into all renovations is so incredibly important. I'm an environmental lover so I strongly believe that we need to do our best to protect the planet, while pushing the technologies that are trying to also protect it. Minimizing renewal energy consumption and protecting and conserving water are extremely important.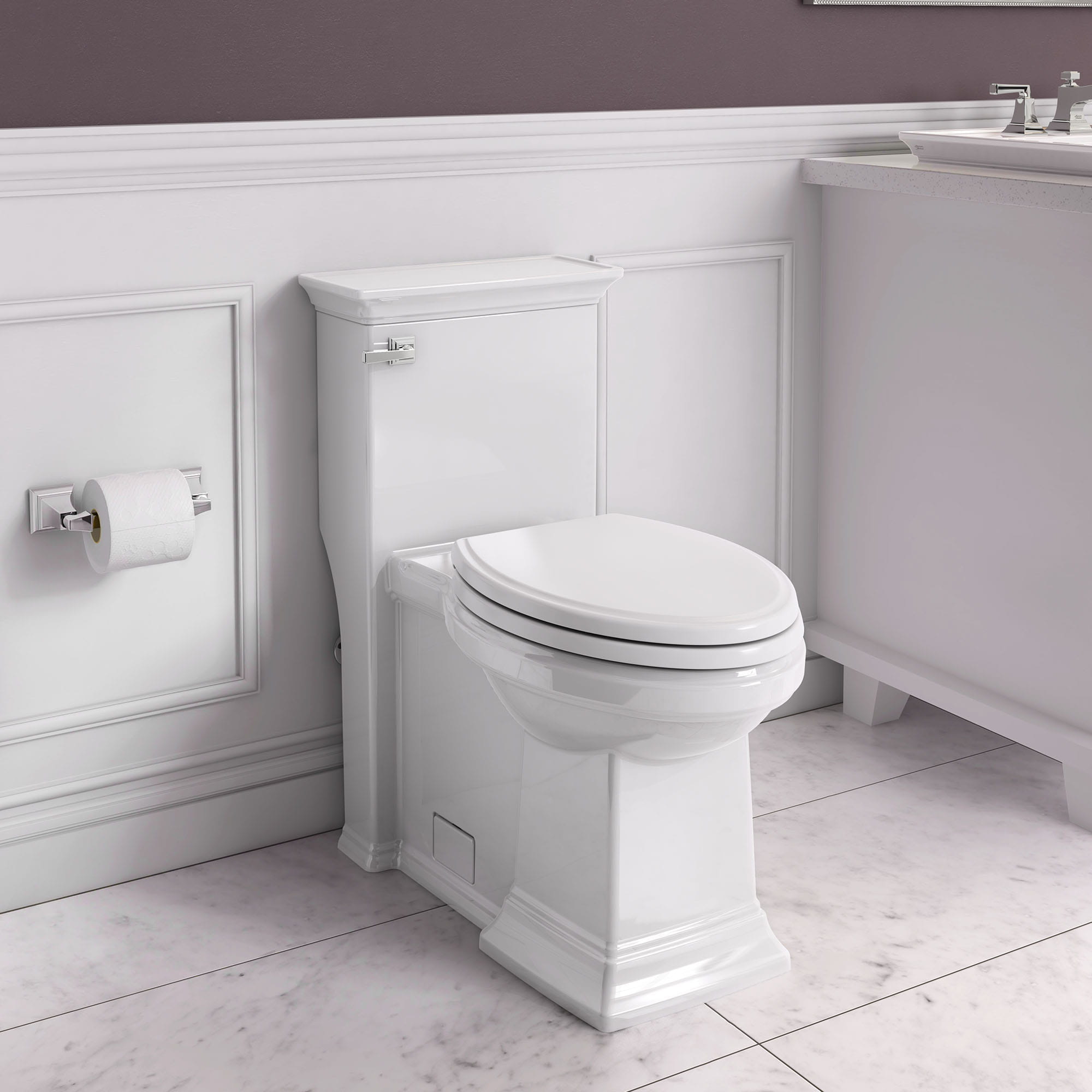 American Standard has a whole line of beautiful low flow toilets that are great for energy conservation. Their
Town Square FloWise Right Height Elongated One-Piece Toilet
uses 20% less water than the average toilet, making for a highly efficient toilet with ultra-low consumption. They also have a line of
SpaLets
that are great for the environment. I strongly recommend purchasing one of their bidets if you're looking to reduce your economical footprint. Bidets are becoming more and more popular as people are starting to realize the countless benefits of using water instead of toilet paper – I'm sure we all remember the toilet paper crisis at the start of the pandemic. On top of the added environmental benefits and money saved on toilet paper, bidets are also more hygienic than wiping. When you're looking to reinvigorate your bathroom experience, you definitely should consider purchasing a
SpaLet
from American Standard. You can purchase a separate piece that attaches to an existing toilet, or a toilet with the bidet system built in. There's a reason why 80% of the world uses bidets.
When wanting to do a renovation, who do I contact first, contractor or designer?

When choosing who to reach out to first it is definitely dependent on your budget and how design centric you are as an individual. Going to a designer first is key if you can afford it as they can help lay out the entire space, while figuring out where you want your amenities, electrical, doors, etc. They will also give you all the necessary specs for the materials, elevations, and everything else you will need during the design process. If the designer helps make all of those necessary decisions for your space first, the contractor can then execute based on that game plan. This will make it a lot easier for the contractor as they can base their plan off of legitimate details and placements. You can then have the peace of mind knowing exactly what to expect without any unwanted surprises.
What suggestions do you have for those looking to incorporate a new home office space into their living area with working from home becoming more common?

During the pandemic, I know many people have been forced to work from home and I can understand how difficult that must be. It must be very hard to lock into work with all different types of distractions getting in the way of your daily tasks. A suggestion that I have for those looking to incorporate a new home office space into their living area would be to purchase a desk lamp and to only turn it on when in work mode. As soon as this light is on, those around you must know that they cannot distract you. As soon as you are taking a work break or finishing up for the day, that is when the light should be turned off. I know that this may be more of a psychological tip, however it has helped me immensely through the years. It helps draw that firm work/life balance line at home for you and your family.
I also recommend creating a "flex" room in your home to transform the space depending on needs for that specific day. For instance, my closet space has been transformed into a mini office, allowing me to save room for other necessities. Additionally, my kitchen/work table transforms into a shelving unit when I need to maximize the space. During this time, we all need our home to do more, forcing us to stretch our imaginations. It's important to think about what we really need our home to do for us and how we can make this dream a reality with DIY or professional renovations.
For more information about Family Home Overhaul, and to watch full episodes, visit
hgtv.ca
.

Learn More from American Standard