Lark & Linen's Bathroom & Kitchen Design Trend Favorites of 2021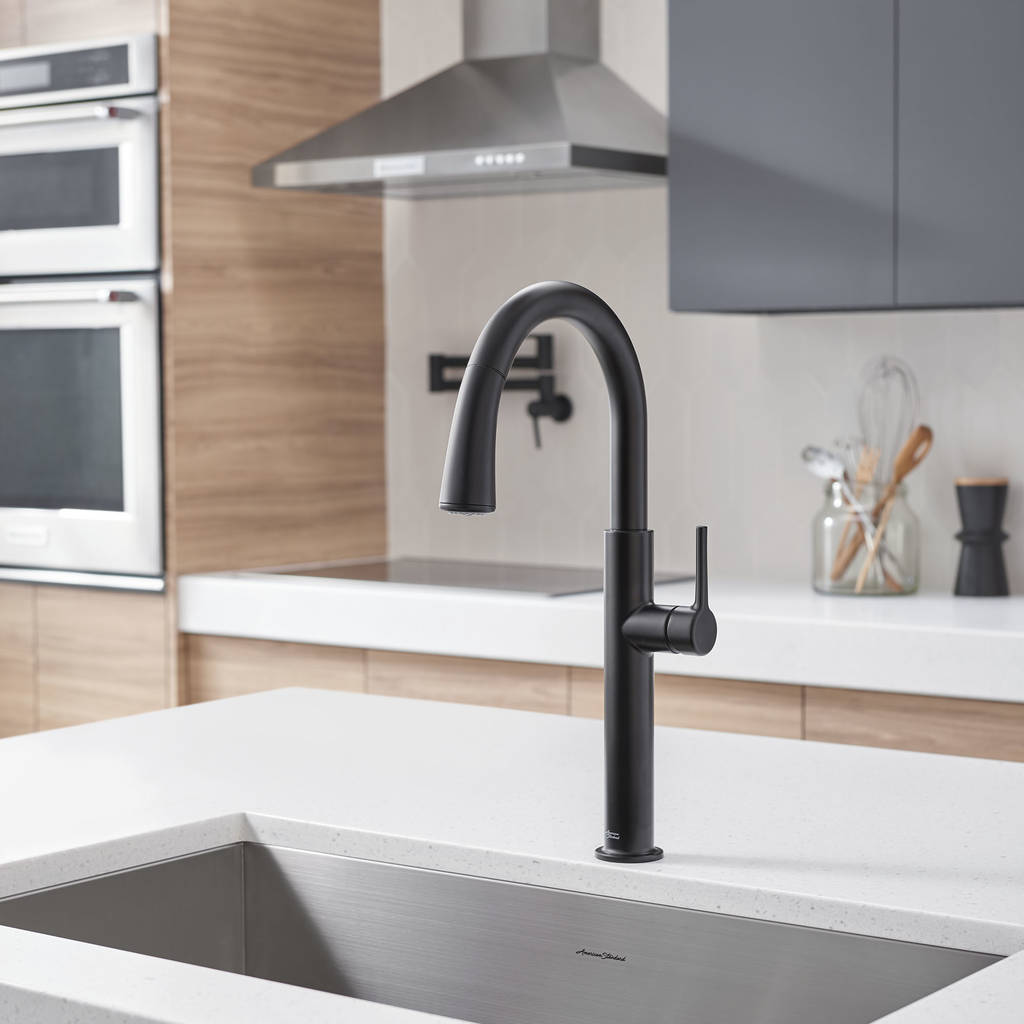 Funnily enough, the "trend" I'm about to speak to is one that I predicted way back in 2016 (here!), and I'm pleased to say that it continues to reign queen five entire years later, which is basically a lifetime in the interior design world. This leads me to believe that not only does it look beautiful presently, but it will continue to do so for years to come.

You might be wondering what I'm referring to, and today I'm here to talk to you about matte black fixtures.
I love that they add a hint of modernity to a space, but they've also proven themselves to be a mainstay in the design world going forward. Classic and timeless are the name of my game, and I'm happy to say that this trend is here to stay.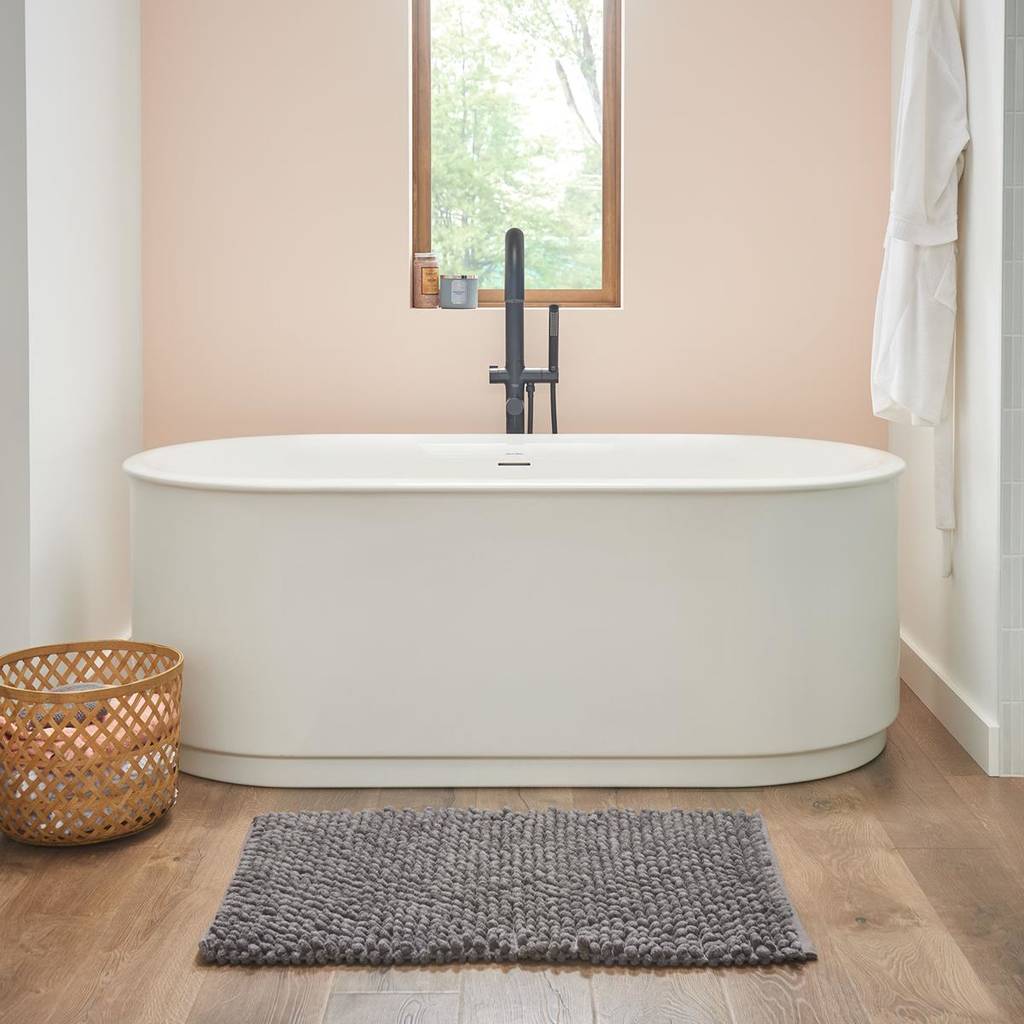 A brand that's currently nailing the look like no other is American Standard. I actually specified their
Studio S collection
in a number of bathrooms in my Eastbourne project (I have a highlight reel for that project on Instagram
right here
, if you're curious!).
I'm beyond thrilled with how it came together both in form and function. The clean, contemporary, elegant lines of this line in particular work beautifully in a modern space, yet they also complement and add dimension to a slightly more traditional palette - a combination that I, personally, can't get enough of.
They carry a full suite of products for all of your kitchen and bathroom needs that are easy to install and coordinate beautifully, eliminating any second guessing and ensuring you have one less thing to worry about when it comes to your renovation.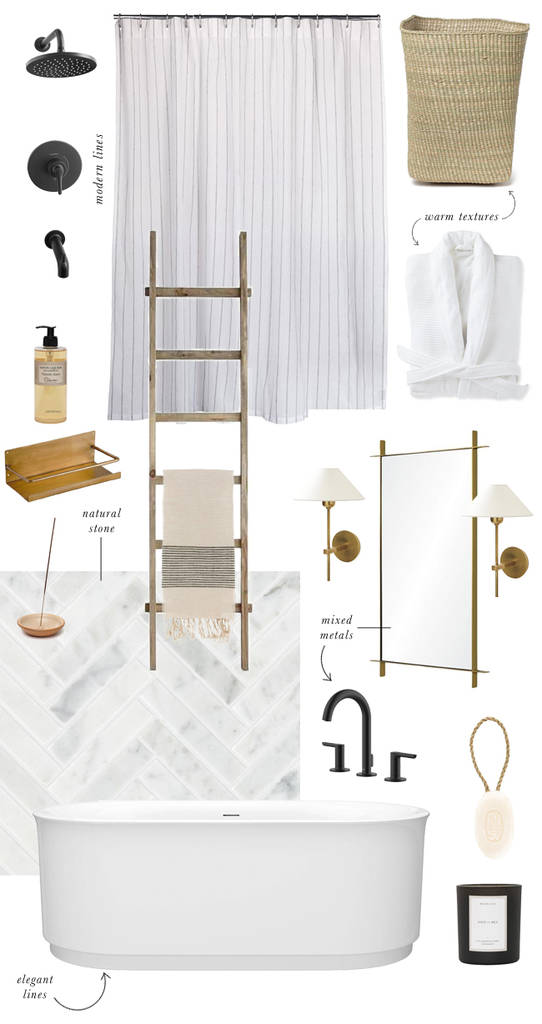 Here's how I'd incorporate this look into a space of my own:
If you're looking to add matte black fixtures into your own renovation, here are a few takeaways to ensure your space will remain timeless for years to come:


1. Keep the overall look and feel on the slightly more contemporary side. To do so, ensure that all of your lines are nice, simple, and clean.
2. Make sure that all of the finishes of your plumbing fixtures coordinate. ie: your faucet & shower kit should all be matte black. Thankfully, American Standard has you covered on that. American Standard's Studio S Bathtub and Shower Trim Kit in matte black is the perfect modern addition to any bathroom (see the photo below!). Complete with a rain shower head for a drenching shower, valve trim, and diverter tub spout, your shower makeover is simple with these three coordinating pieces that I just can't get enough of.
3. Tie in black elements elsewhere using anything from your towel bar to your art or accessories. American Standard's Studio S Double towel bar in matte black features clean lines and simple geometry, which perfectly embodies the cosmopolitan design of their Studio S Collection.
4. Mix in an additional metal to add dimension and interest. I, personally, love the look of antique brass paired with matte black plumbing fixtures. You could incorporate antique or brushed brass in the drawer pulls, in your lighting finishes, and/or your mirror surround.
5. If you're leaning towards a more modern space, select cabinets with a clean profile. Pair it all with simple tiles and lay them in a simple pattern - I like to stack the tiles either horizontally or vertically.
6. If you're looking for a more classic space, add dimension with a slightly more detailed vanity or cabinet fronts. Pair it all with classic tile materials like marble and limestone laid in a more detailed layout, like a herringbone or brick pattern.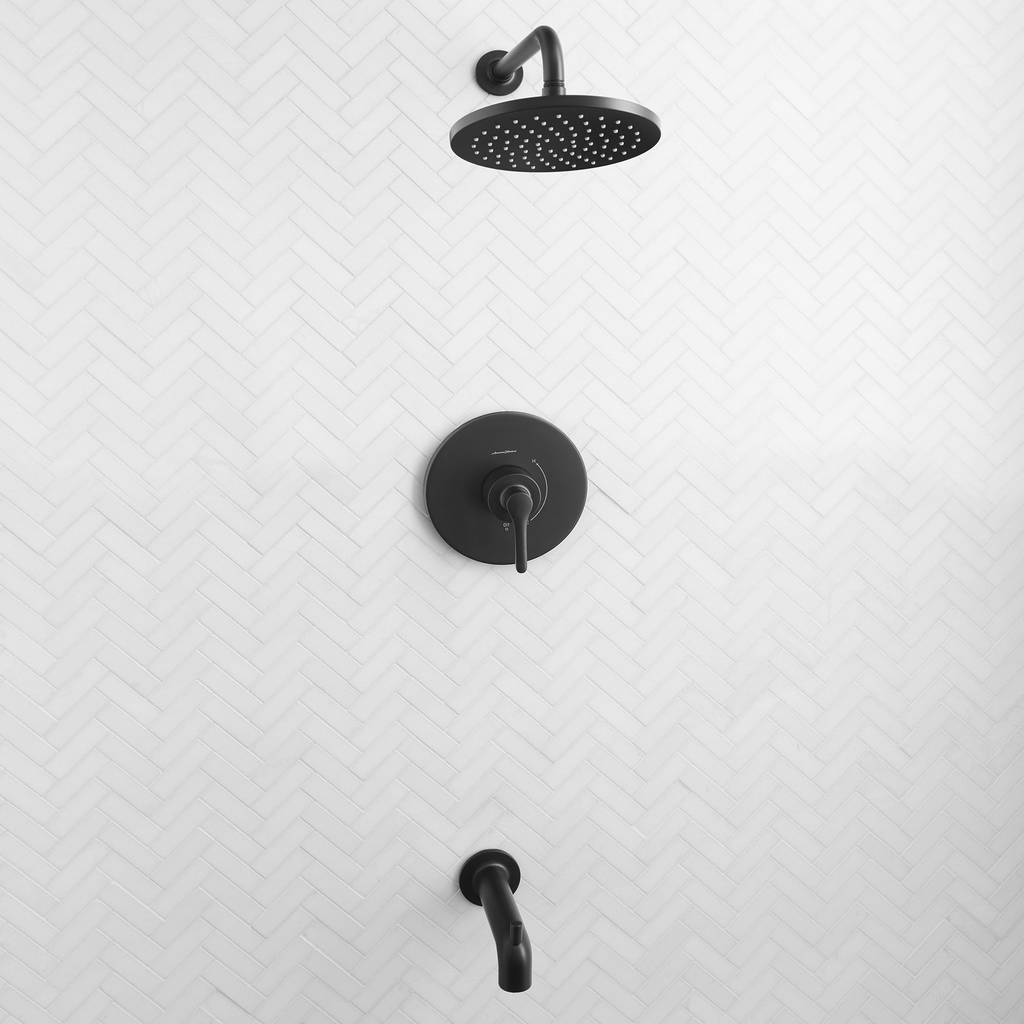 This is a great example of a modern shower trim paired with a timeless herringbone tile layout. I can't get enough of this look.
I hope that this post has inspired your 2021 DIY bathroom and/or kitchen renovation project! I look forward to seeing how you manage to uniquely incorporate these 2021 trends into your space! Thank you to American Standard for partnering with me on this post. And thank YOU for supporting the brands that allow me to continue to do what I do. It truly means the world.
Jacqueline Clark is a Toronto based interior designer and blogger with over a decade of experience in the industry. Having previously worked for top tier architecture firms in Canada, followed by two years as editor for the world renowned lifestyle and design site, Style Me Pretty Living, she has mastered the art of interior design under incredible guidance.
With a Bachelor of Design from OCAD, her LEED certificate, as well as her NCIDQ under her belt, she is well-equipped to tackle any project, both large and small.
Learn more about Jacqueline here:
http://www.larkandlinen.com/
Find Lark & Linen on Instagram here:
https://www.instagram.com/larkandlinen/

Learn More from American Standard