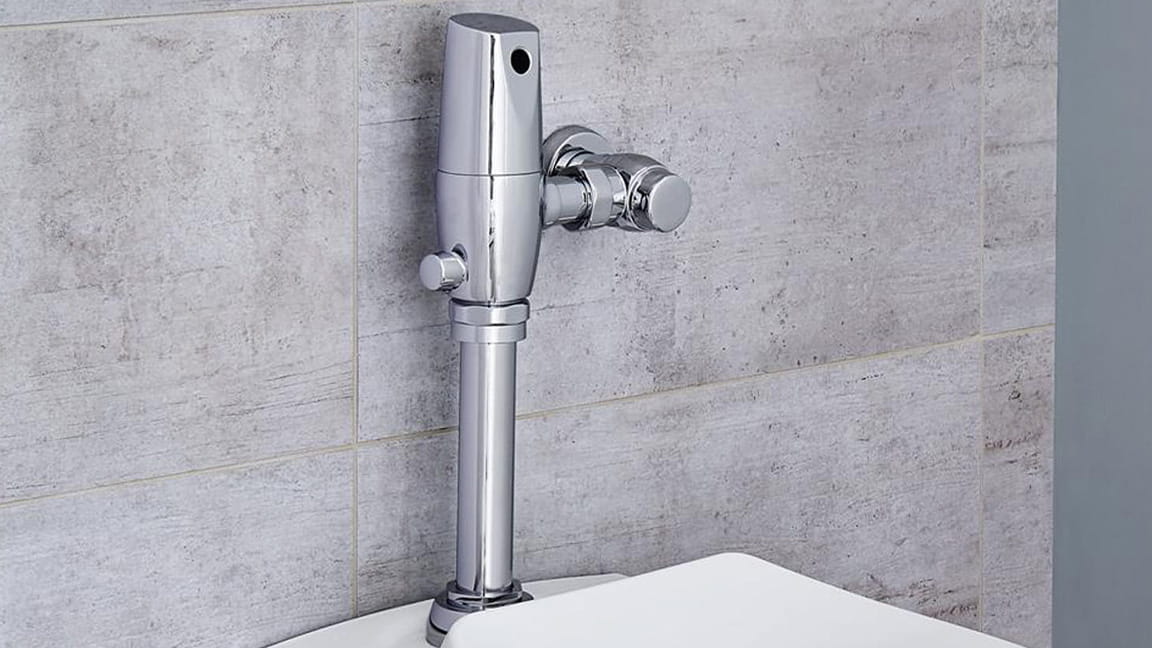 Flush Valves
American Standard offers commercial toilet flushometers and urinal flushometers for a large selection of commercial toilets and urinals. Available in electronic and manual valves, designed to meet the demands of high use commercial spaces. Many of our flushometers feature our innovative PWRX 10-year battery system, which means less downtime and less maintenance in relation to battery changes. Our water-efficient options also have great water savings when compared to a regular model, making them both financially and environmentally great choices.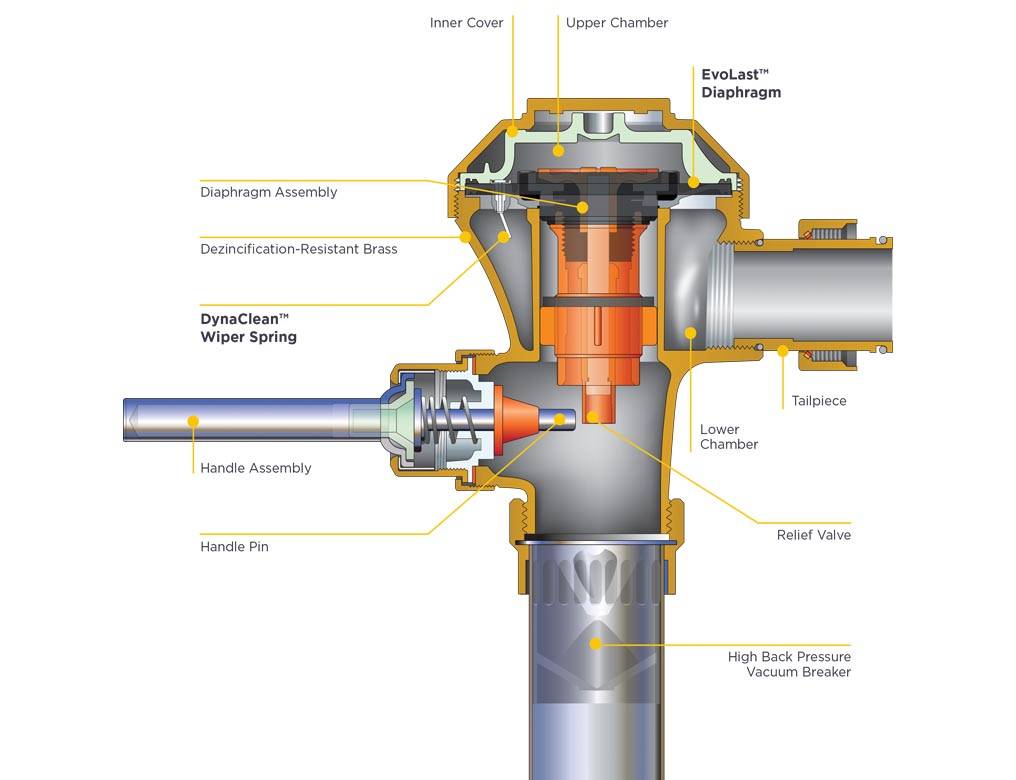 Manual and Sensor-Operated Ultima™ Diaphragm Flush Valves
Self-Cleaning Technology Prevents Valve Run-On Due to Clogging

Dezincification-resistant proprietary brass alloy

ADA-compliant non-hold open handle provides automatic shut-off after every flush

High back pressure vacuum breaker prevents dripping

Sweat solder kit included

5-Year Limited Warranty

Proximity Sensor-Operated Flush Valves 10-Year Life Battery System
PWRX 10-Year Battery System reduces the downtime and maintenance costs associated with changing batteries

Piston flush valve saves labor by automatically closing upon loss of power or water pressure, never needing to be reset

Fully mechanical manual override can flush the valve without power

Adjustable sanitary flush cleans the fixture and maintains the trap seal. Frequency and duration are adjustable with optional remote control

Stadium flush (urinals only) automatically switches to water-saving mode during periods of heavy use

Propriety dezincification-resistant brass alloy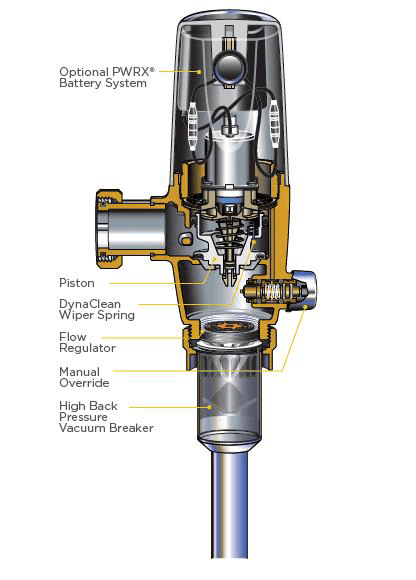 Retrofit Sensors
Fast & Easy Installation: Unit can be installed on existing flush valve without turning off water
Angled Sensor delivers reliable flush even with toilet seat in raised position
Electronic courtesy flush button
Optional Sanitary Flush: Automatic flush after 24 hours of non-use
Object Detection Indicator: LED blinks when user or object is detected
User in View Indicator: Green LED flashes 3 times after user is detected for 5 seconds
Low Battery Indicator: Yellow LED flashes when batteries need to be replaced
Easy Battery Replacement: Water does not need to be shut off to change batteries
Can be installed left or right handed: Installation tools included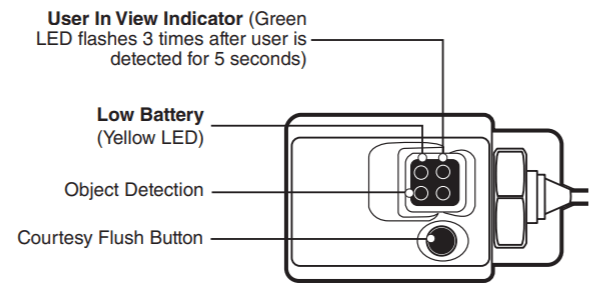 Ultima Manual Toilet Flush Valve, Piston-Type, 1.28 gpf

★ ★ ★ ★ ★


"I am a master plumber with 25 years in the business. I am remodeling my home in the Blue Ridge Mountains of North Carolina and adding a new master bedroom and bath. All my plumbing fixtures are American Standard. My experience with their products over the years has always been good. They set the standard for quality and reliability in an ever more competitive market. My home is on a spring, so water conservation is key. Normally a commercial toilet would seem odd in a home but with this design and application I am saving huge quantities of water and when the well goes in in the Spring, I know I can continue to rely on my toilet and flush valve to save me water and help keep the aquifer healthy."