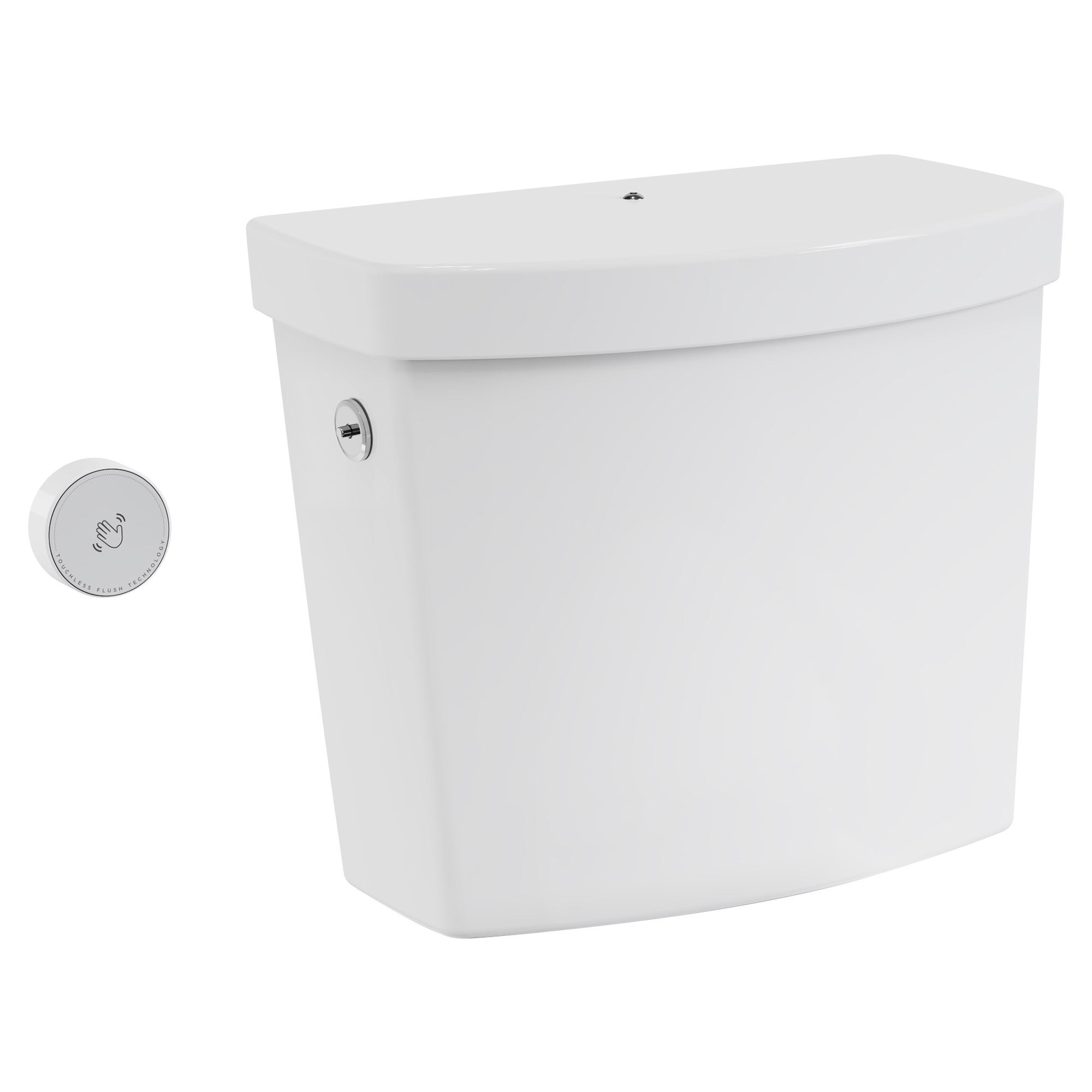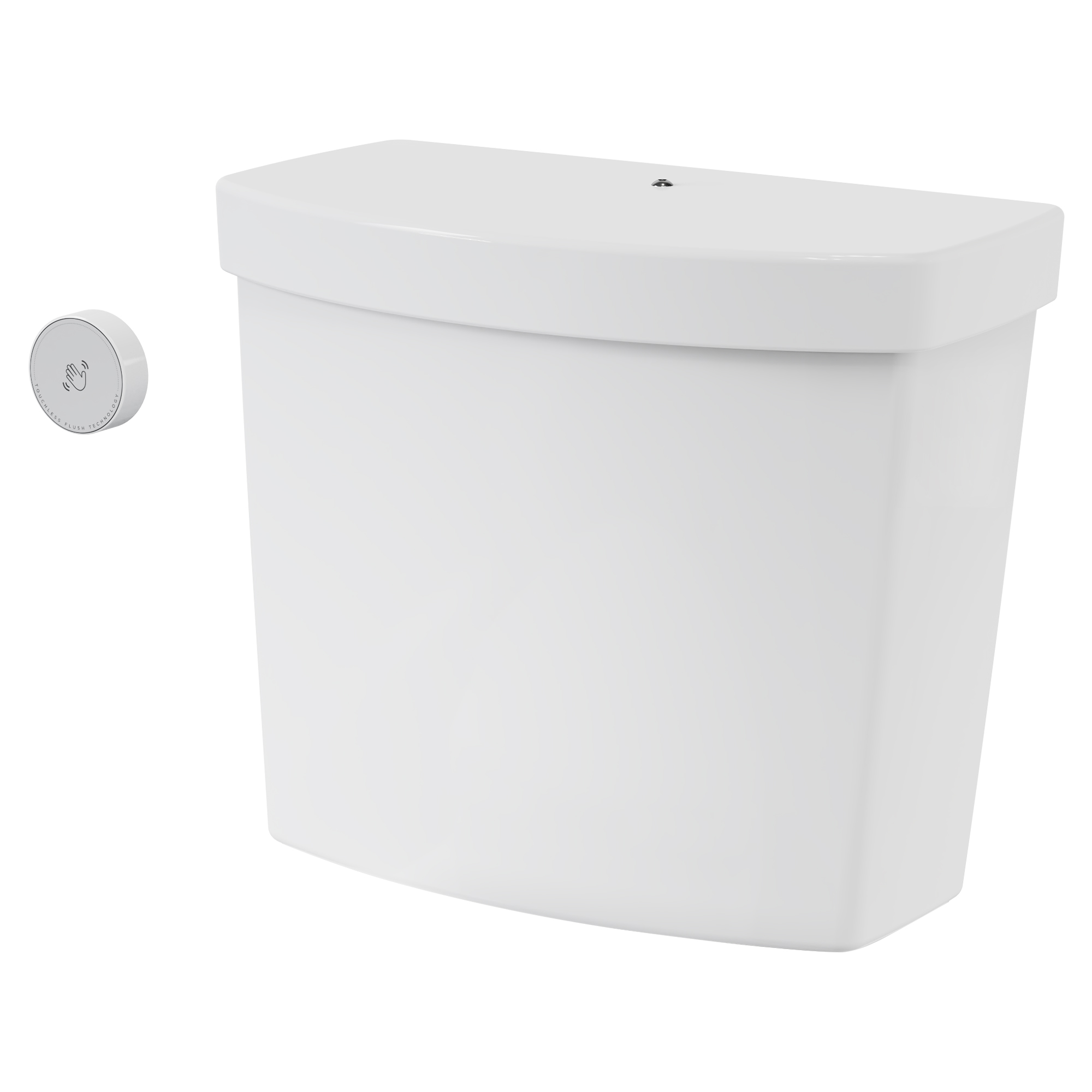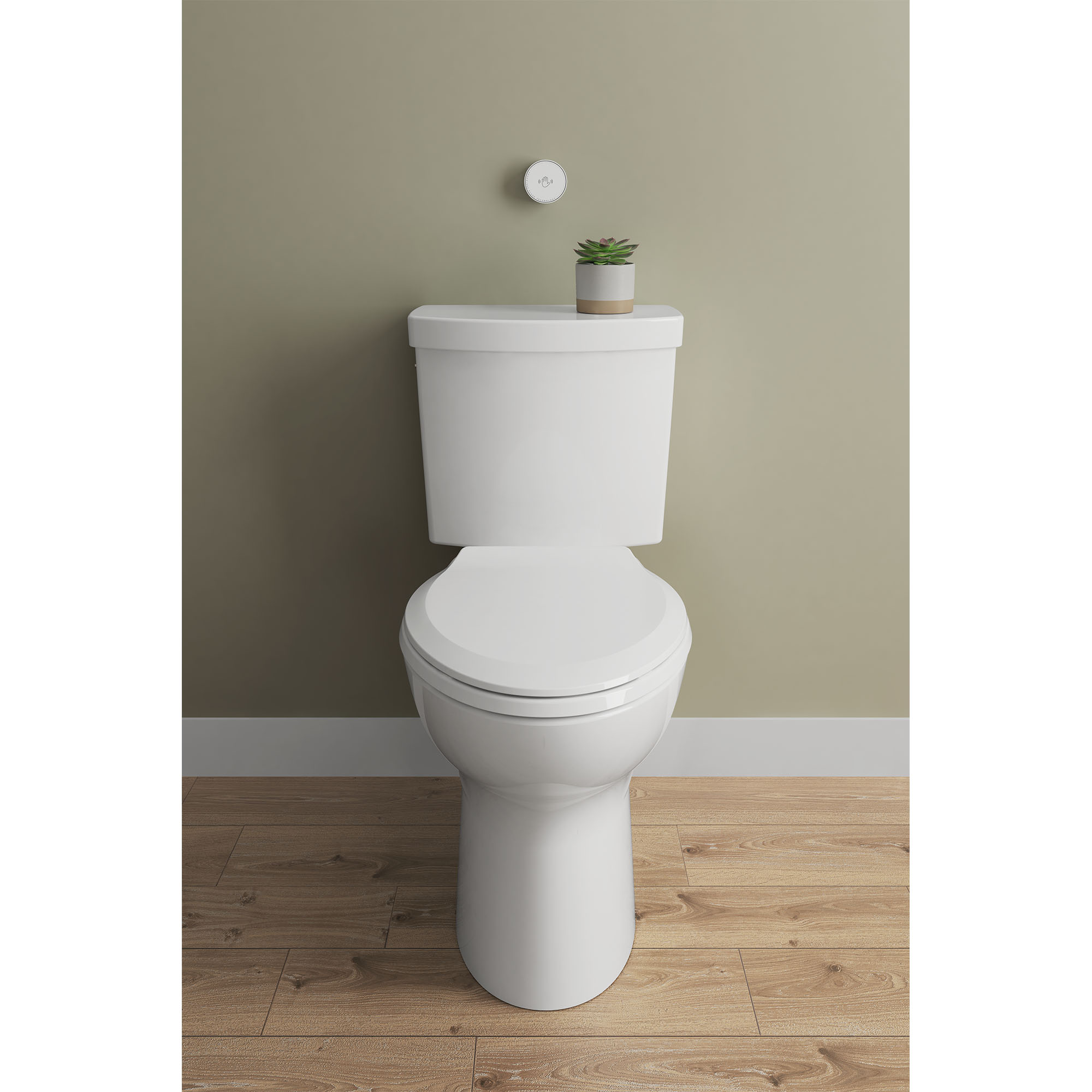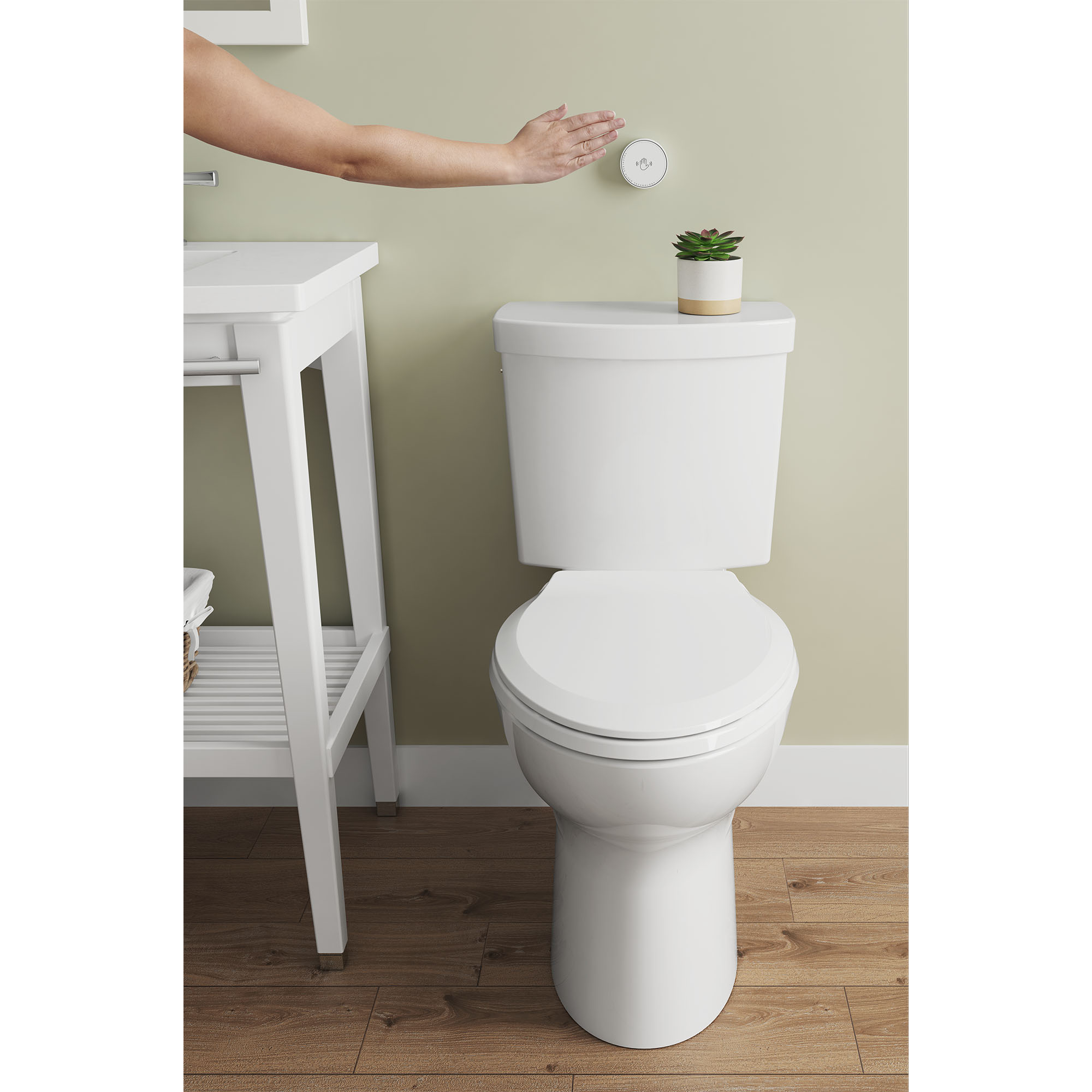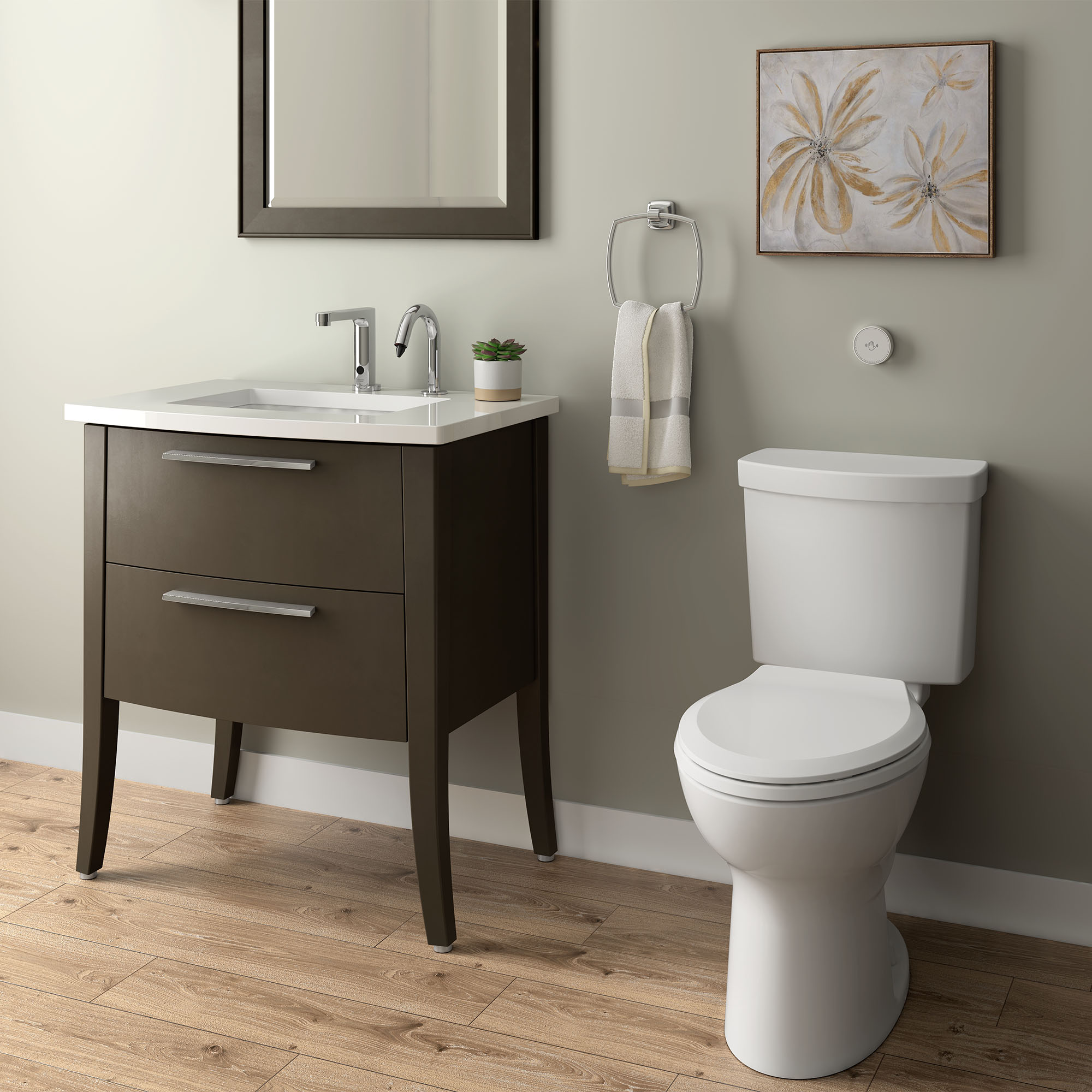 Cadet Touchless 1.28 gpf Single Flush Toilet Tank Only with Locking Device
Hands-free operation for a more hygienic bathroom experience
Place hand 1-1/2 in. from sensor for 2 seconds to trigger flush
Requires a Cadet bowl, sold separately, see below
Product Description
The Cadet Touchless Toilet Tank Only from American Standard features a hands-free, sensor-activated flush for a more hygienic bathroom experience. Simply position hand in front of the sensor to trigger the powerful Cadet flush, an all-time, American Standard favorite for its proven ability to clear the bowl quickly and completely. Equipped with reliable touchless technology and a push-button actuator to enable a manual flush for uninterrupted operation, the Cadet Touchless Toilet Tank is engineered to outperform and ensure a cleaner, more hygienic bathroom environment. This vandal-proof design features locking devices on both the cover and touchless sensor, making it ideal in commercial settings.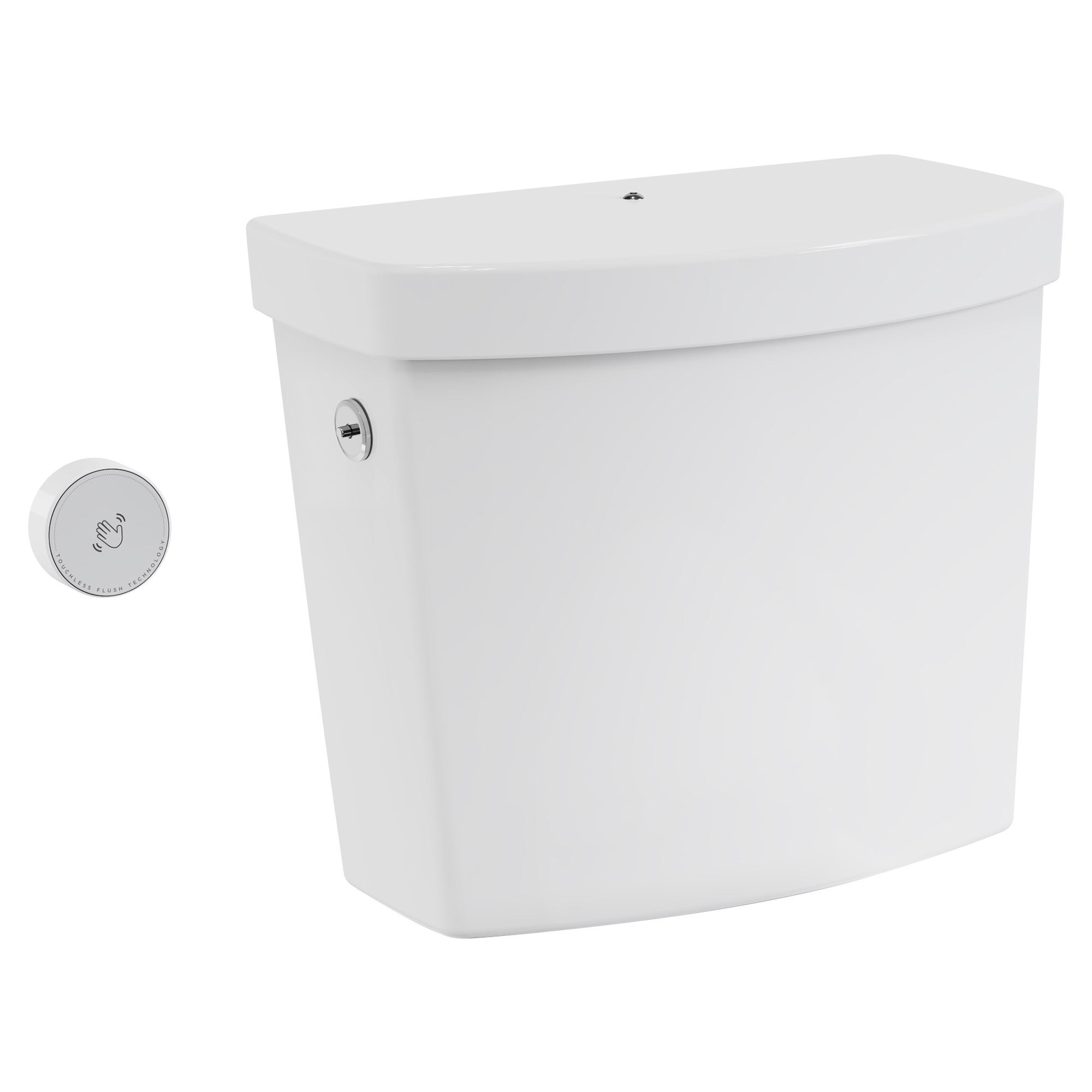 Cadet Touchless 1.28 gpf Single Flush Toilet Tank Only with Locking Device
Features
Requires Cadet bowl 3517A101 or Cadet bowl with seat 3075000, sold separately
Vandal-proof locking device on cover and touchless sensor
Promotes a cleaner bathroom and more hygienic experience
Sensor module detects hand proximity and flushes toilet automatically
To activate the touchless flush, simply position hand within 1-½ in. over sensor face for approximately two seconds to trigger a powerful flush
Compact, 2-½ in. sensor module can be installed on wall within 3 feet of toilet or on top of toilet tank
To activate the manual flush option, ensuring continual operation in the event batteries need replacing, simply push and hold the actuator button for approximately two seconds
Powerful Cadet flushing system ensures everyday dependability
EverClean® inhibits the growth of stain- and odor-causing bacteria, mold and mildew on the surface
Ultra-low consumption uses 20% less water than a regular toilet without sacrificing performance
One-year battery life powered by 3AAA sensor and 4 AA control module batteries (included) is based upon an average of 12 flushes per day
12-inch rough-in
Limited Lifetime Warranty on chinaware, limited 5-year warranty on all mechanical parts, and limited 1-year warranty on electronic parts and seat
Innovations
WaterSense
WaterSense® Certified. Meets all ANSI/ASME low consumption, water conservation requirements.
Contact American Standard
LIXIL Canada Inc.
5900 Avebury Road
Mississauga, Ontario
Canada L5R 3M3
Toll-Free: 1-855-836-9615