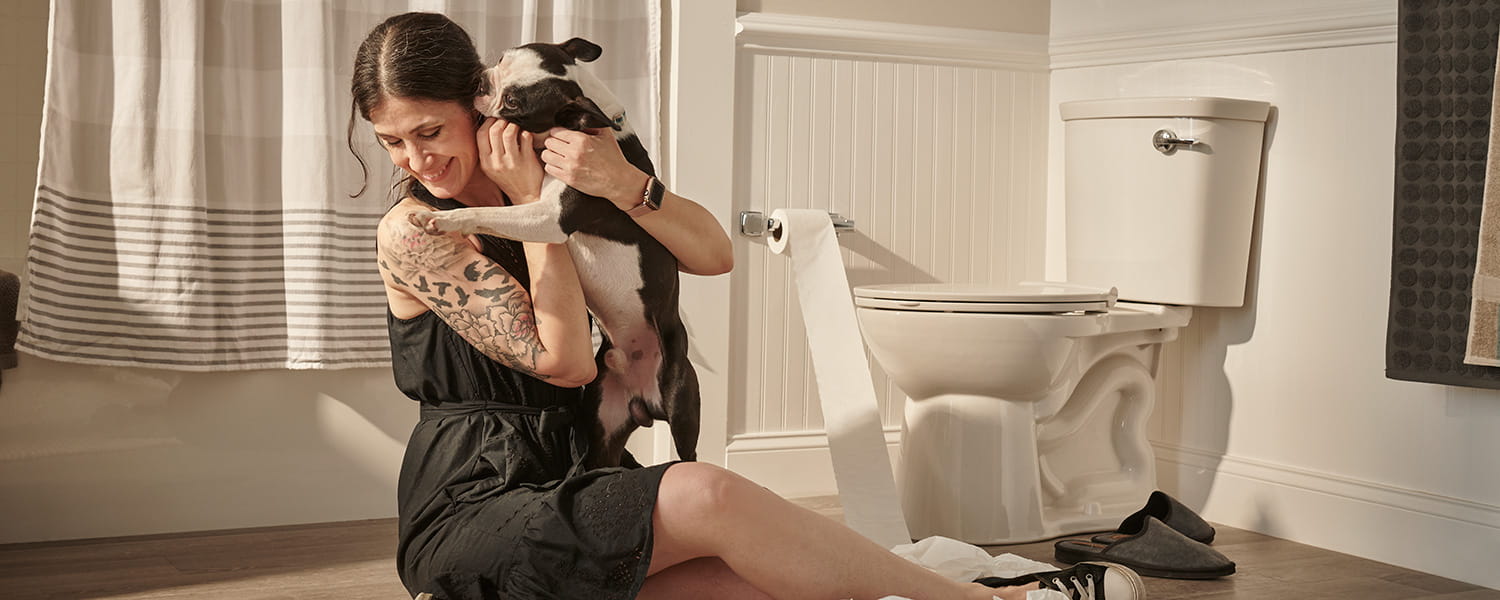 American Standard Toilets                              Taking Care of Business for Over 150 Years
Looking for the greatest thing since indoor plumbing? You've come to the right place.
American Standard's collection of toilets are recognized for everything from powerful flushing and water efficiency to simple installation and easy to clean features. Discover the quality, craftsmanship, and high-performance that has made American Standard the number one choice in homes for over 150 years.

The Power of Flush


We know that life can be busy and stressful, so here at American Standard, we want to take at least one worry off your plate: clogged toilets. The high-performance flushing technology found in American Standard's toilets, such as Cadet, Champion, and VorMax to name a few, deliver worry-free plumbing, comfort, safety, and cleanliness you can depend on.
The Cadet®: Reigning Supreme for over 80 Years

When it comes to flushing, American Standard's Cadet toilets are an unmatched force. The large, 2-1/8" wide trapway and 3" Flush Valve delivers superior flushing capacity, moving water faster and stronger than standard toilets. The larger the toilet's trapway, the less chance of clogging. Paired with advanced cleaning features, the Cadet provides a durable and reliable flush every single time.

See our designs built on the powerful Cadet flushing platform:
Champion®: The Flush You Can Trust
When a line is called, 'Champion,' you know it's set to deliver a win, every time.

American Standard's innovative Champion toilets meet the highest industry standards for flushing performance, virtually eliminating clogs, and providing a cleaner, more efficient flush.

Our Champion toilets offer the largest flushing capacity with a 2-3/8" trapway and 4" flush valve. Champion toilets are available in a variety of beautiful designs that coordinate perfectly with our complete bathroom product collections. Water-saving high efficiency toilets are also available to help save water and money.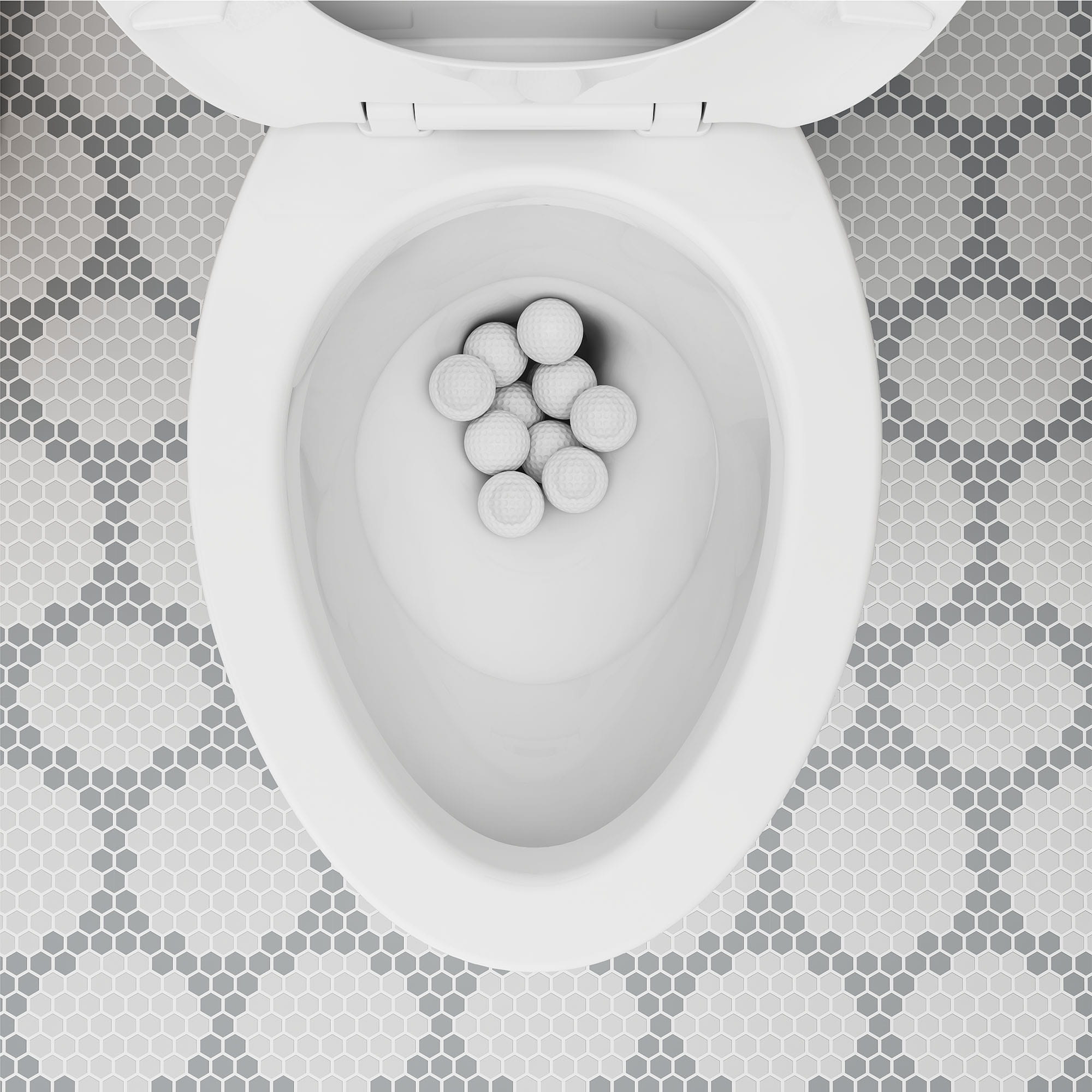 Vormax®: The Cleanest Flush Ever Engineered
Put the scrub brush down.

Here at American Standard, we want to give you the gift of cleanliness – the revolutionary-designed VorMax Flush Technology that makes cleaning effortless. Not only does the VorMax technology reinvent the flush by eliminating the conventional rim holes around the inside of the bowl, but it also delivers one powerful jet of water that scrubs the entire surface of the bowl from top to bottom, including the hard-to-reach spots.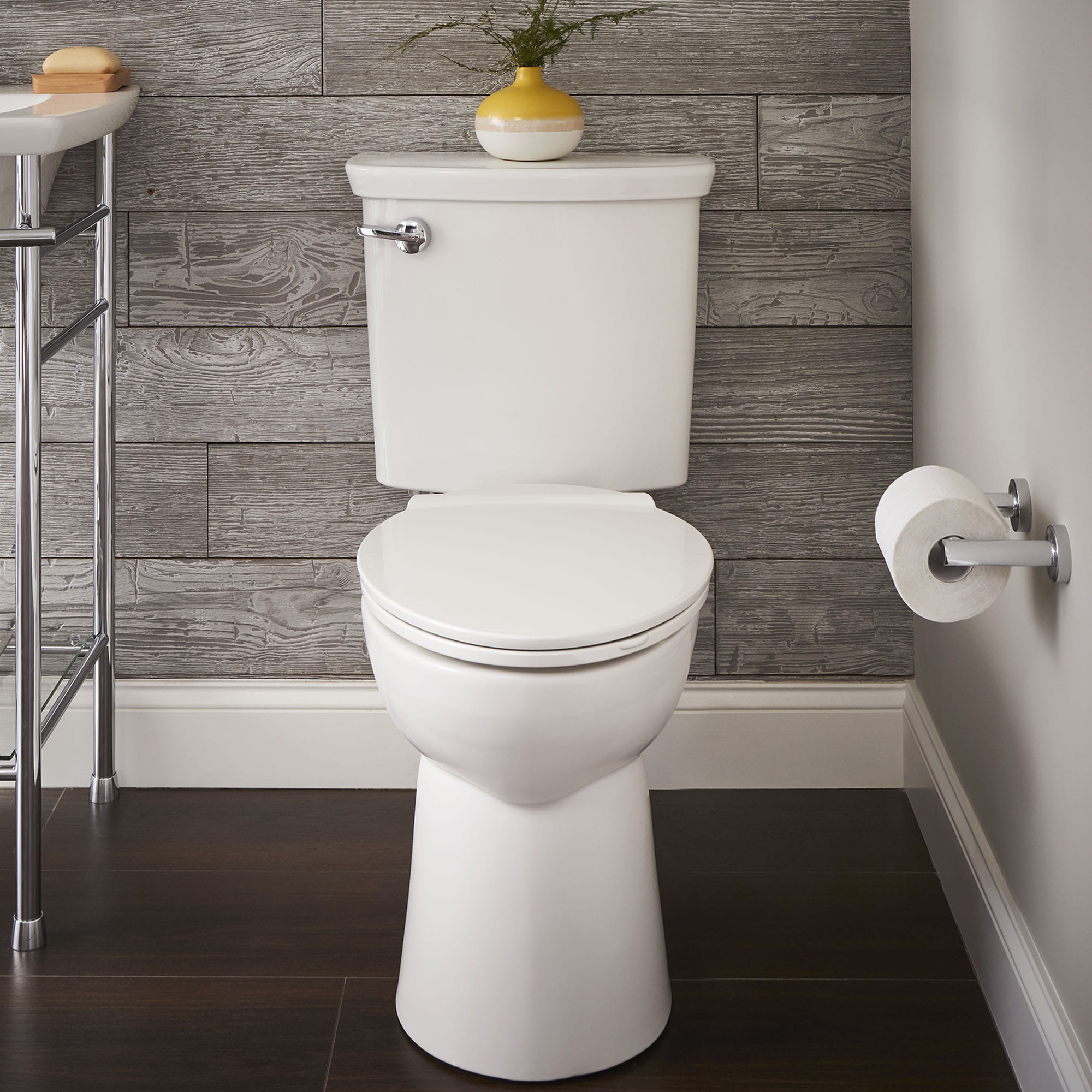 Toilet Innovations
Engineered for excellence, toilets from American Standard offer the latest in innovations for optimal performance, convenience, and benefits with the quality you've come to expect.

Design Collections
At American Standard, we believe that your bathroom should reflect your personal style. With that in mind, we've created stunning, cohesive bathroom collections that will deliver timeless beauty, quality, and innovation to your home.
All About Clean
We've put in the heavy-duty work, so you don't have to. That's right – with American Standard's advances in touchless and self-cleaning technology, you'll be able to put all that scrubbing, scouring, and stressing to rest.

Spalet®
Here at American Standard, we've got your back (or more accurately, your backside). We all know that water cleans more thoroughly than paper, and there's no better tidy-upper than the SpaLet Bidet. Yes, sit back, relax, and enjoy next-level cleanliness and comfort right in your own home.
CADET®

★ ★ ★ ★ ★


Happy non-handyman installation of 4 Cadet toilets

I bought 4 Cadet 3 Dual Flush Toilets and installed them myself... yes I said by myself! The instructions were straight forward and easy to follow. The key was to clean all that old wax away, which is the hardest part of the installation. I then used "better than wax" system rather than wax rings. I had one concern so, I called American Standard's assistance phone number in Canada. I got excellent customer service from Yusuf. If you have any concerns or need assistance, CALL! One recommendation, connect the water line to the toilet tank (before step 5) and before you install it. It can be hard to do in tight against the wall. After you are done, then connect (as in step 8) the water supply line to your house water line. The new height is fantastic in sitting down and getting up. As a senior citizen this now matters. We are very pleased with our new American Standard Cadet 3 toilets, the excellent customer service, and recommend them highly.
- Aubrey in Canada