Master Plumber Roger Wakefield Wins American Standard Plumber Know How Contest
Jan 9, 2018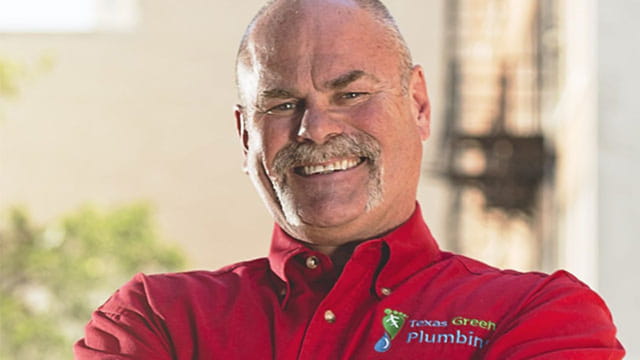 PISCATAWAY, N.J. (May 23, 2017) ― American Standard, part of the LIXIL Corporation, is pleased to announce that Roger Wakefield, master plumber and owner of Texas Green Plumbing in Dallas, has won their Plumber Know How contest and has been named their Plumbing Expert.
This contest was held to identify a consummate plumbing trade professional who sets the standard for plumbers nationwide. His role will be to engage with the American Standard community through amiable content, such as plumbing tips and tricks, webisodes, and live videos, which will be shared on the brand's website and social media communities.
"Plumbing is my life's work, and I truly enjoy spending time talking with people about plumbing issues," stated Wakefield. "American Standard has demonstrated a commitment to excellence and constant innovation in the plumbing industry, and I'm delighted to be able to work with such a respected brand to educate others across the country about my passion."
Wakefield's enthusiasm for plumbing began more than 35 years ago, when he started out as an open shop apprentice and went on to become a journeyman plumber. Seventeen years later, he joined the United Association Union of Plumbers, Fitters, Welders, and Service Technicians, where he rose through the ranks of experience, eventually working as the director of operations for a mechanical contractor.
In 2013, he founded Texas Green Plumbing, which currently employs four plumbers and an apprentice. His professional certifications are extensive, reinforcing his ongoing desire for continued learning. His accreditations include:
LEED AP certifying advanced knowledge of green building practices;
UA Star Certified Plumber and Pipe Fitter for qualified construction supervision;
Green Plumbers USA license for sustainability and public health training;
Responsible Master Plumber license for certified training regarding operation of a plumbing business in Texas;
Water Supply Protection Specialist, Multipurpose Residential Fire Protection Sprinkler Specialist, and Medical Gas Master Endorsements by the Texas State Board of Plumbing Examiners;
Member of the United Association of Journeymen and Apprentices of the Plumbing and Pipefitting Industry of the United States and Canada (UA).
Experiences with drought conditions in Texas have inspired Wakefield to emphasize water conservation in his work, educating homeowners, realtors, and other plumbers on the importance of reducing usage of this critical resource. An important component of his personal and professional outreach also includes promoting the plumbing trade as a desirable career option for the next generation. Noting that plumbers are often in high demand but short supply, he frequently recommends plumbing as a recession-proof profession that pays well, while also delivering satisfying and consistent work.
"Roger's in-depth knowledge of the plumbing field, his incomparable enthusiasm for this noble profession, combined with his engaging and approachable personality, make him the ideal choice as our Plumber Expert," said Maha El Kharbotly, chief marketing officer of LIXIL Americas, the business unit under which American Standard operates. "Our team is delighted about this new partnership, and we are very much looking forward to working with this dedicated trade professional and educator."
As the winner, Wakefield will receive a cash prize, an American Standard product allowance, and extensive exposure via social engagement.
To learn more, visit americanstandard.com.
###
FOR MORE INFORMATION:
Nora DePalma, O'Reilly DePalma
For LIXIL Americas - American Standard, DXV, GROHE
(770) 772-4726
nora.depalma@betterpr.com

ABOUT AMERICAN STANDARD
American Standard makes life healthier, safer and more beautiful at home, at work and in our communities. For more than 140 years, the brand has innovated and created products that improve daily living in and around the bathroom and kitchen for residential and commercial customers. It has been recognized with more than 35 product innovation and design awards in the past five years. American Standard is part of LIXIL, a global leader in housing and building materials products and services. Learn more at americanstandard.com, or follow us at facebook.com/AmericanStandardPlumbing, twitter.com/AmStandard, youtube.com/AmericanStandard01, Pinterest.com/amstandard, Instagram.com/american_standard.

ABOUT LIXIL
LIXIL is a global leader in the housing and building industry. Our unique portfolio spans everything from technologies that revolutionize how we interact with water in our daily lives, to a full lineup of products and services for housing and major architectural projects. Delivering core strengths in water, kitchen, housing, and building technologies, our brands including LIXIL, American Standard, GROHE, DXV, INAX, and Permasteelisa are leaders in the industries and regions in which they operate. LIXIL operates in more than 150 countries and employs more than 70,000 people, bringing together function, quality, and design to make people's lives better and more delightful – wherever they are.

Learn more at www.lixil.com, facebook.com/lixilgroup and www.linkedin.com/company/lixil-group.