LIXIL Corporate Overview
Jan 10, 2017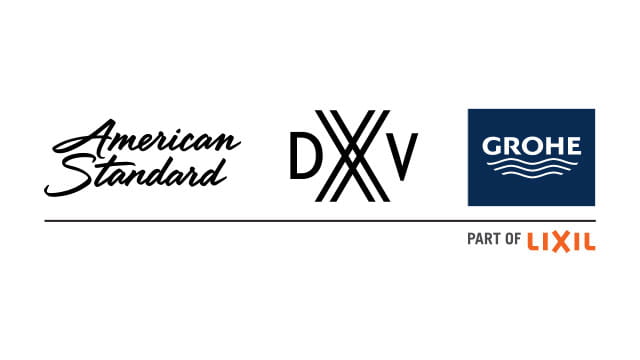 LIXIL provides products and services globally through several businesses, including LIXIL Americas. The LIXIL business is a global market leader in the Kitchen & Bath industry, and covers the full range of products across designs, technologies and price points. LIXIL is represented by its powerful range of brands, including GROHE, American Standard, DXV, LIXIL, and INAX. LIXIL continues to develop innovative products, leveraging the strengths of LIXIL Group companies.
American Standard, DXV and GROHE are part of LIXIL a global market leader in Kitchen & Bath solutions.
LIXIL Americas covers the US, Canada and Mexico. The combined workforce is approximately 5,300 across all our Americas operations.
LIXIL is part of LIXIL Corporation, the largest housing and building materials company in the world with a vast and unique business portfolio.
LIXIL Corporation operates in more than 150 countries through various brands offering a broad lineup of products and services.
Key leadership for LIXIL Americas is Steven Delarge, president and CEO; Alex Davidkhanian, CFO; Maha El Kharbotly, CMO; and Troy Benavidez, VP of Public Affairs.
ABOUT AMERICAN STANDARD BRANDS
American Standard Brands make life healthier, safer and more beautiful at home, at work, in the community and throughout the world. Offering total project solutions for residential and commercial customers around the world with respected brands such as American Standard®, Safety Tubs®, Crane Plumbing®, Eljer®, Fiat® and Decorative Panels International®. American Standard Brands is part of LIXIL, a global leader in housing and building materials products and services. Learn more at www.americanstandard.com, or follow us at facebook.com/AmericanStandardPlumbing, twitter.com/AmStandard, youtube.com/AmericanStandard01, Pinterest.com/amstandard, Instagram.com/american_standard.
ABOUT DXV
DXV is a portfolio of luxury bath and kitchen products that celebrates the distinguished 140-plus-year heritage of American Standard. DXV reimagines the most influential design movements during that time: Classic (1890-1920), Golden Era (1920-1950), Modern (1950-1990), and Contemporary (1990-Present). DXV is owned by LIXIL Corporation, and is part of the LIXIL Water Technology business, which operates across 150 countries. The LIXIL Water Technology brands include: LIXIL, INAX, GROHE, American Standard, DXV and JAXSON. Learn more at www.dxv.com, or follow us at facebook.com/dxv, twitter.com/DXV, youtube.com/DXVLuxury, pinterest.com/dxv, instagram.com/dxvluxury.
ABOUT GROHE
GROHE is the world's leading provider of sanitary fittings and a global brand, dedicated to providing innovative water products. For many decades, GROHE has been committed to the brand values of technology, quality, design and sustainability that all illustrate GROHE's commitment to creating exceptional experiences and to delivering "Pure Freude an Wasser". With its engineering, innovation and design activities firmly anchored in Germany, GROHE products bear the badge of quality "Made in Germany", ultimately strengthening the customers' confidence in the brand. GROHE is part of LIXIL, a global leader in housing and building materials products and services. GROHE America has an office located in the heart of the Flatiron district that houses the GROHELIVE! Center, an interactive showroom created for inspiration and collaboration. Learn more at grohe.com/us, or follow us at facebook.com/groheUS, twitter.com/grohe_US, youtube.com/user/GroheAmerica, instagram.com/grohe_us/.
ABOUT LIXIL
LIXIL is the most comprehensive and connected global company in the housing and building industry, delivering human-centric innovation that enhances people's living spaces – we call this Living Technology. Delivering core strengths in water, housing, building and kitchen technologies, our brand portfolio including LIXIL®, GROHE®, American Standard Brands, DXV®, INAX® and Permasteelisa® are leaders in the industries and regions. Operating in more than 150 countries and employing more than 80,000 people, we bring together function, quality and design to provide better living solutions to the world today and for future generations. Learn more at www.lixil.com and follow us at facebook.com/lixilgroup.