DXV Fact Sheet
Jan 10, 2017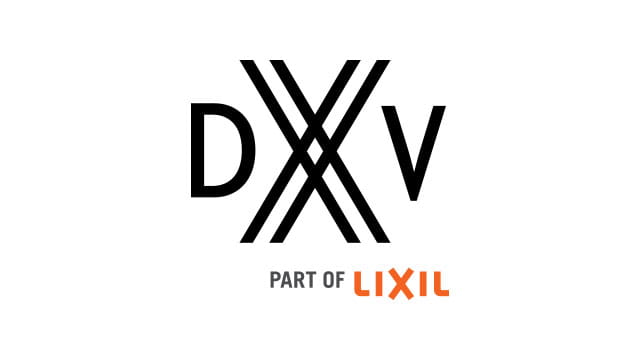 About DXV
As American Standard Brands entered its fifteenth decade of business, it proudly launched DXV, a flagship portfolio of luxury bath and kitchen products that celebrates the Company's distinguished 140-plus-year heritage by re-imagining the most influential design movements during that time.
DXV fixtures and fittings do not merely reproduce styles from each era; rather, they are inspired by historically significant designs, reinterpreting them for today's aesthetic and performance demands.
Each of the DXV movements includes bath fixture suites and complementary faucet collections, as well as a portfolio of kitchen sinks and stylish faucets.
This upscale line encompasses the AT Series, a state-of-the-art smart toilet and bidet seat that perform as superbly as they look.
DXV products are available exclusively through luxury showrooms across North America.
About LIXIL
LIXIL products and services are used by over one billion people everyday – enhancing their living spaces through a forward-thinking approach that we call 'Living Technology'. Our brand portfolio delivers core strengths in water, housing, building and kitchen technologies, including the world's most insulating window made by LIXIL, smart-controlled showers from GROHE, innovative 3D printed faucets by DXV/American Standard and cutting edge glass facades from Permasteelisa.
From sanitary ware, bathroom fixtures and kitchen systems to a full lineup of interior and exterior materials and products for houses and major architectural projects, our collaboration of internal and external experts focus on creating products and services that truly make a difference. Operating in more than 150 countries, and employing more than 80,000 people, we bring together function, quality and design to provide better living solutions to the world today and for future generations.
DXV Design Movements
DXV comprises a premium selection of meticulously crafted fixture and faucet collections curated into four broad movements:
Classic, 1890 – 1920: A movement that saw opulence and modern technology converge. Design pushed beyond the boundaries of historicism and neoclassicism to become more fanciful and flowing, intricate and organic.
Golden Era, 1920 – 1950: A new spirit of experimentation was evident in the decorative arts, while the rise of industrial design led to controlled contours, simplified geometries, and reduced ornamentation — a thoughtful, refined aesthetic that reflected a society on the move.
Modern, 1950 – 1990: The power of the individual to reshape and reimagine the physical environment was affirmed through experimentation with materials and forms for design in which artful lines and flowing forms play against geometric structures.
Contemporary, 1990 – Today: Undogmatic and eclectic, today's continually evolving design aesthetic may combine minimalistic forms with rich texture, ornate detail with natural material-of-the-moment solutions that reflect the complexity of our changing world.
DXV Showroom at Flatiron
Conveniently located in the heart of Manhattan's Flatiron District – in a fashionable neighborhood where top architects, designers and other housing/building materials related spaces call home – the DXV Showroom at Flatiron is open to explore our luxury DXV products and collections.

Visit the Showroom: 15 West 20th Street, NY, NY 10011
Phone: 212-255-0562
Hours: Tues. – Fri., 10 am – 6 pm
3D Printed Faucets
DXV transformed faucet design and engineering with the launch of the first residential faucets created with 3D printing. These stunning models are the first-ever collection of 3D printed metal faucets created using Direct Metal Laser Sintering (DMLS), a revolutionary additive manufacturing process. While this technique has been used to create plastic prototypes for years, these are the first ready-for-market residential faucets printed in metal.

The faucets are printed using a computer-guided laser beam that fuses powdered metal into the desired shape with high heat and pressure. A solid metal block gradually arises out of the powder, and is then hand-finished to smooth any extraneous metal and reveal the design shape. In a revival of bespoke craftsmanship, the faucet is then hand-finished by artisans who give it a rich, fine patina and feel that mimics the texture found on antique silver pieces.
Faucets as pictured here are:
Shadowbrook: presents water as a stream bouncing on rock in riverbed.
Trope: four thin sections curve upward to meet midway up faucet stem.
Vibrato: delicate latticework concealing waterways that converge at top.
Prestigious design awards received include:
Platinum A' Design Award – judging it to be in the top one percent of entries – for its functionality, performance, reliability, interaction and aesthetic beauty;
Silver International Design Excellence Award (IDEA) from the Industrial Designer Society of America (IDSA);
Finalist in the 2016 R&D 100 Awards, known as the "Oscars of Invention", in the Process/Prototyping category;
Gold award in Best of the Kitchen & Bath Industry Show (KBIS) in the "Bath" category;
Best of BDwest Product Design Award from Boutique Design.
AT SpaLet Series
The SpaLet AT200 dual-flush toilet with indulgent bidet functions is a luxury fixture that combines peerless design, advanced technology and flawless engineering to transform the daily ritual of visiting the bathroom into a pampering and rejuvenating experience.
Designed with individual comfort in mind, this electronic dual-flush smart toilet offers a range of completely automated, easily adjusted functions, including:
automatic open and close seat with heat and massage functions
temperature-controlled bidet
automated dual action flushing system
an air dryer
built-in deodorizer
illuminating light at base and inside of bowl.
Technologically and environmentally-sound, the SpaLet AT200 is WaterSense-certified by the U.S. Environmental Protection Agency (EPA) for providing high performance with a dual-action flushing system that uses less water than the average toilet.
With its 1.32 gallons per flush (gpf) for solid waste and .92 gpf for liquids, this smart toilet uses more than 40% less water than standard 1.6 gpf models in its low flush mode.
DXV also offers the SpaLet AT100 bidet seat, which brings the luxury and benefits of the stand-alone bidet to the standard toilet by using the familiar refreshing action of water as a soothing and hygienic personal cleansing system.