American Standard Fact Sheet
Jan 10, 2017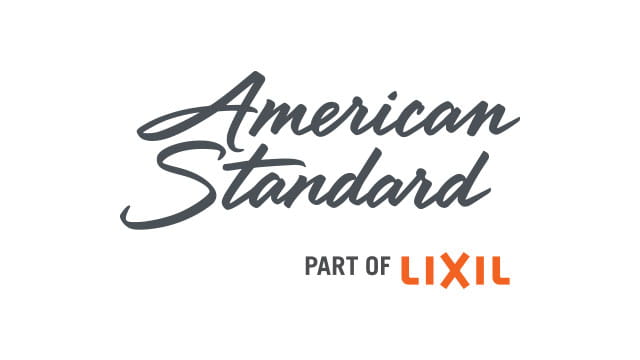 About American Standard
Making life healthier, safer and more beautiful at home, at work, around town and throughout the world ― that is the vision of American Standard. For over 140 years, exuding a passion about plumbing and the bigger problems it can solve, the Company has raised the standard by constantly innovating to improve the quality of everyday life.

American Standard is a leading North American plumbing and building products manufacturer. The Company produces high performing fixtures, stylish faucets and sinks, plus whirlpool tubs and other wellness products for the bath and kitchen.

American Standard services a wide range of both residential and commercial customers, effectively delivering water saving products that are used for new construction and replacement/remodeling projects. Products are distributed nationwide through an extensive network of plumbing wholesalers, showrooms, do-it-yourself home centers, retail and hardware stores, specialty merchants and online retailers.

American Standard operates under the business unit LIXIL Water Technology, which is the world's largest and most global leader in sanitaryware. This division operates in 50 countries, managing 50 production facilities, and two research & development centers globally.

LIXIL Water Technology business brands include: LIXIL, INAX, American Standard, DXV, GROHE and JAXSON.
About LIXIL
LIXIL products and services are used by over one billion people every single day – enhancing their living spaces through a forward-thinking approach that we call 'Living Technology'. Our brand portfolio delivers core strengths in water, housing, building and kitchen technologies, including the world's most insulating window made by LIXIL, smart-controlled showers from GROHE, innovative 3D-printed faucets by DXV/American Standard, and cutting edge glass facades from Permasteelisa.

From sanitary ware, bathroom fixtures, and kitchen systems to a full line-up of interior and exterior materials and products for houses and major architectural projects, our collaboration of internal and external experts focus on creating products and services that truly make a difference. Operating in more than 150 countries, and employing more than 80,000 people, we bring together function, quality and design to provide better living solutions to the world today and for future generations.
American Standard Product Portfolio
Bath
Faucets, Showerheads, Tub/Shower Sets, Shower systems and Accessories
Toilet and Sinks
Bathtubs and Whirlpools
Kitchen
Faucets
Sinks
Accessories
Commercial
Toilets, Urinals and Flush Valves
Lavatory and Kitchen Faucets
Sinks
Raising the Standard

Beautiful Performance – American Standard offers meticulously crafted bathroom and kitchen suites and collections that feature products that are both high performance and high style.

From luxurious soaking tubs, to professionally inspired kitchen faucets, to top-rated toilets, we work hard to make products that stand out in both form and function.

Responsibility – Providing water-conserving plumbing products that never sacrifice performance. Offering industry-leading warranties that guarantee reliability. Sustaining life, the environment, and the precious natural resource of water.

This vision led American Standard to create more WaterSense-certified toilets, faucets, showerheads, flush valves, and urinals than any other manufacturer. We achieved this goal with more than 250 plumbing products in a breadth of well-designed styles that fit any décor from traditional to transitional to contemporary.

We are the proud recipient of the 2016 WaterSense Excellence in Innovation and Research Award and the 2012 WaterSense Partner of the Year Award, both from the U.S. Environmental Protection Agency.

Health – Our patented EverClean antimicrobial finish, available on toilets and whirlpool tubs, inhibits the growth of mold, mildew and bacteria on surfaces, keeping them cleaner for longer, even after years of use.

Bathrooms are notorious for germs, and toilets are a prime culprit. We have engineered a high-performance toilet that features a germ-free, no-touch flush – it's called ActiVate. A simple wave of your hand and your toilet flushes waste away.

Taking toilet cleanliness a step further, we developed the ActiClean self-cleaning toilet that combines the revolutionary VorMax flushing technology with a fully integrated user-activated-cleaning system. One press of a button and your toilet does the rest.

Our hands-free Selectronic touchless technology was designed to help reduce the spread of germs by eliminating the need to touch handles on faucets and flush valves in commercial environments. Selectronic operation has even been employed in residential kitchen faucets for convenience and to help reduce cross contamination during food preparation.

For safety and easy accessibility, American Standard has crafted a complete line of walk-in bathtubs and whirlpools offering those with limited mobility the freedom of bathing in style at home. In addition, universally designed toilets, sinks, faucets and showerheads allow our customers to live comfortably at home, in a safe, healthy and comfortable setting.
Company History
Before American Standard, there was the Standard Sanitary Manufacturing Company. It was founded in 1875, and merged with several other small plumbing manufacturers in 1899 to form the Standard Sanitary Manufacturing Company.

Standard Sanitary pioneered many of the plumbing product improvements introduced in the early part of this century, including the one-piece toilet, built-in tubs, combination faucets (which mix hot and cold water to deliver temperate water) and tarnish-proof, corrosion-proof chrome finishes for brass fittings. By 1929, Standard had become the world's largest producer of bathroom fixtures.

That same year, Standard Sanitary merged with American Radiator Company to form the American Radiator and Standard Sanitary Corporation. The corporation adopted the name "American Standard" in 1967.
American Standard Brands was formed in February 2008 from the merger of three companies: American Standard Americas, Crane Plumbing, and Eljer.

In 2013, American Standard was purchased by the LIXIL Corporation, a global building products firm. In 2015, American Standard became part of the business unit LIXIL Water Technology.

For more than 140 years, American Standard has led the way in developing innovative bath and kitchen products that have set and re-set the standards for living healthy, living responsibly and living beautifully. We provide the style and performance that fit perfectly into life, wherever that may be.