Town Square® S Chair Height Elongated Bowl
Chair Height elongated bowl, less tank and seat
12" rough, 16-1/2" (419 mm) rim height bowl with fully glazed 2-1/8" (54 mm) trapway
Best 1,000g MaP flush and WaterSense listed when used with HET tank
Product Description
Classic American architecture designed for the modern life bathroom, incorporate architectural details such as crown molding & stately square shapes. The signature design elements carry across all of the collection pieces, with stylish designs that do not compromise on functionality, including: Flat, wide tank lid for placing bathroom accessories, large useful working spaces on the lavatories and Towel bar storage on the furniture.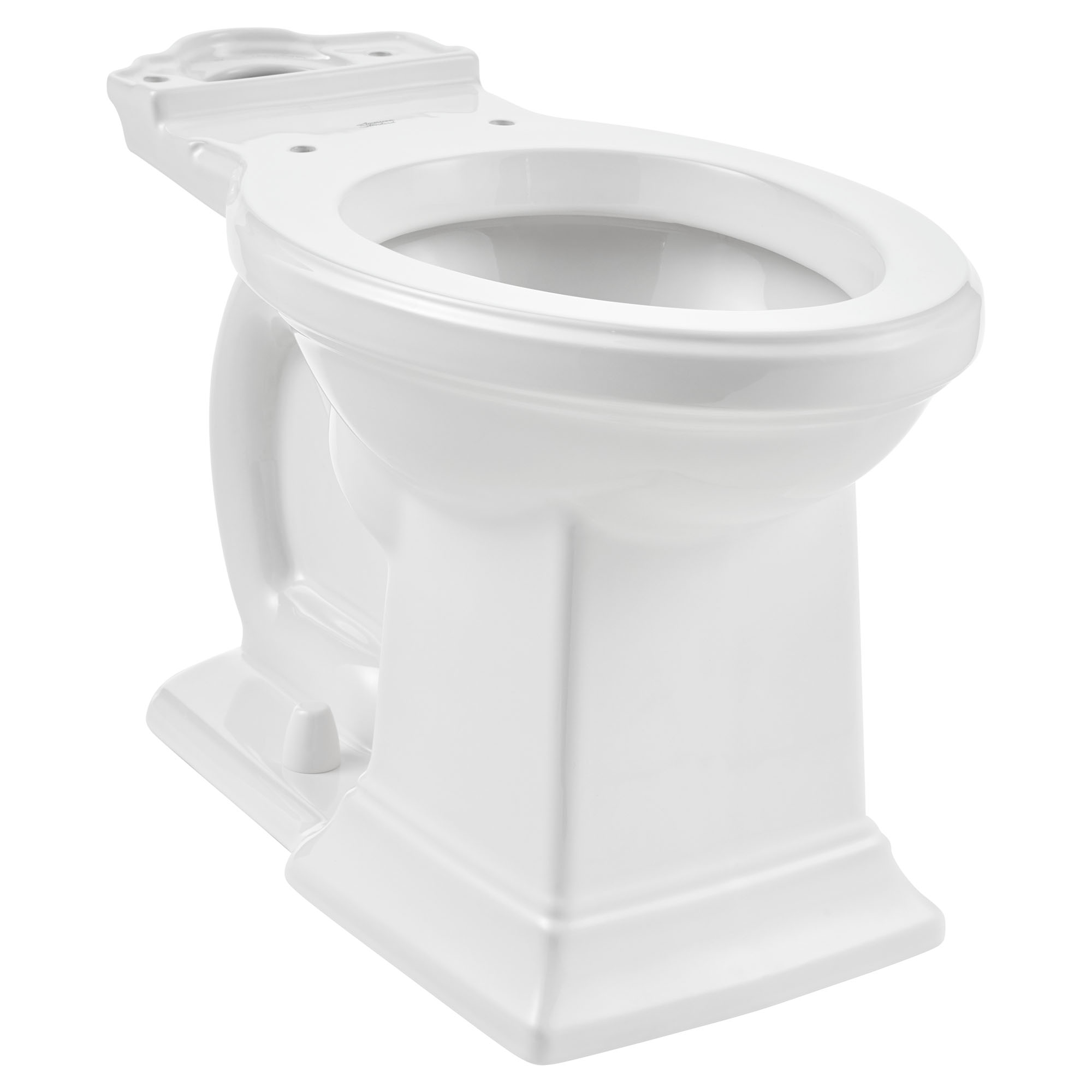 Town Square® S Chair Height Elongated Bowl
Features
Chair Height elongated bowl, less tank and seat
12" rough, 16-1/2" (419 mm) rim height bowl with fully glazed 2-1/8" (54 mm) trapway
Best 1,000g MaP flush and WaterSense listed when used with HET tank
PowerWash® rim scrubs bowl with each flush
Includes EverClean® antimicrobial surface
10 year limited warranty
Innovations
ADA Compliant
Meets the Americans with Disabilities Act guidelines and ANSI A117.1 requirements for accessible and usable building facilities - check local codes.
CEC Certified
Meets California Energy Commission requirements.
WaterSense
WaterSense® Certified. Meets all ANSI/ASME low consumption, water conservation requirements.
Contact American Standard
LIXIL Canada Inc.
5900 Avebury Road
Mississauga, Ontario
Canada L5R 3M3
Toll-Free: 1-855-836-9615