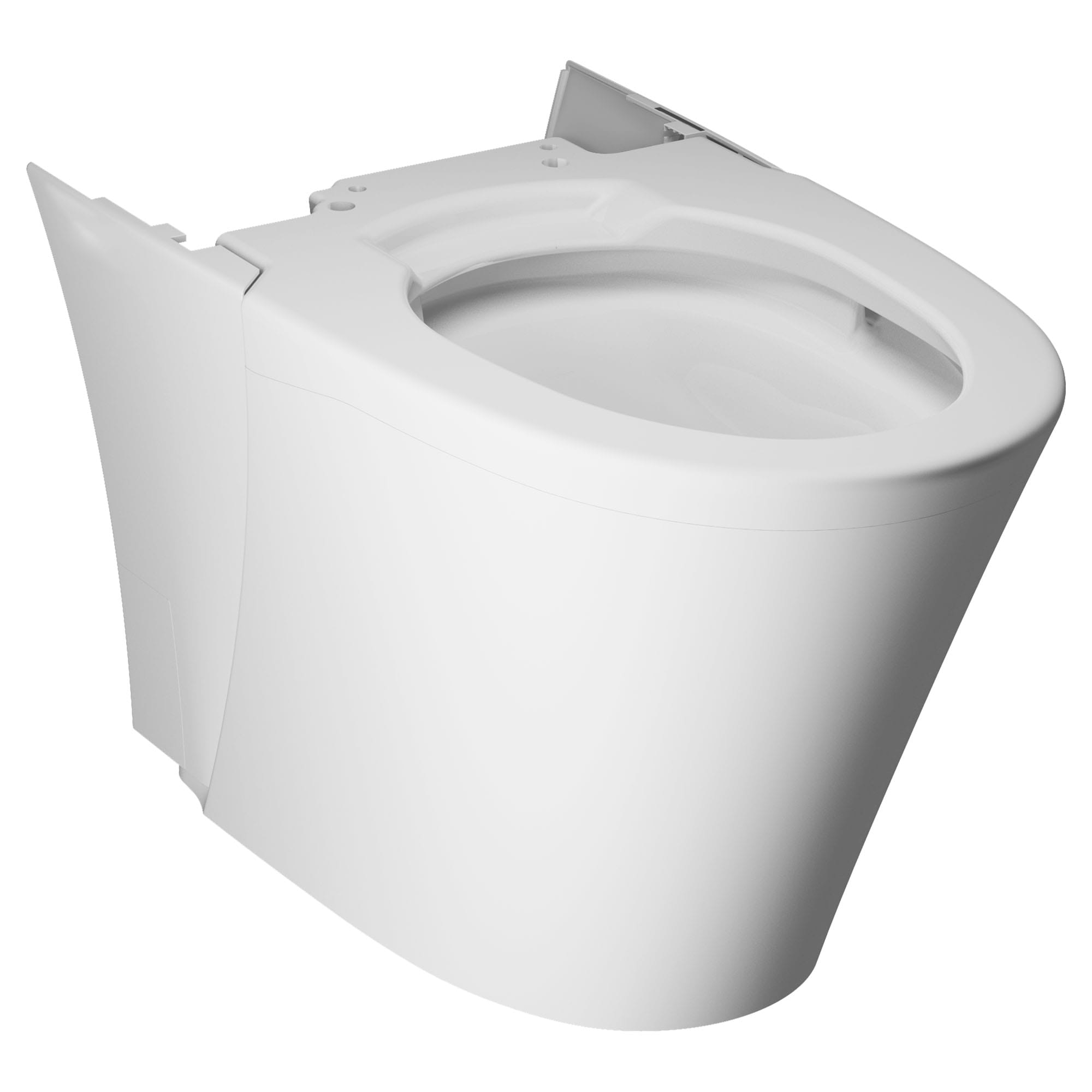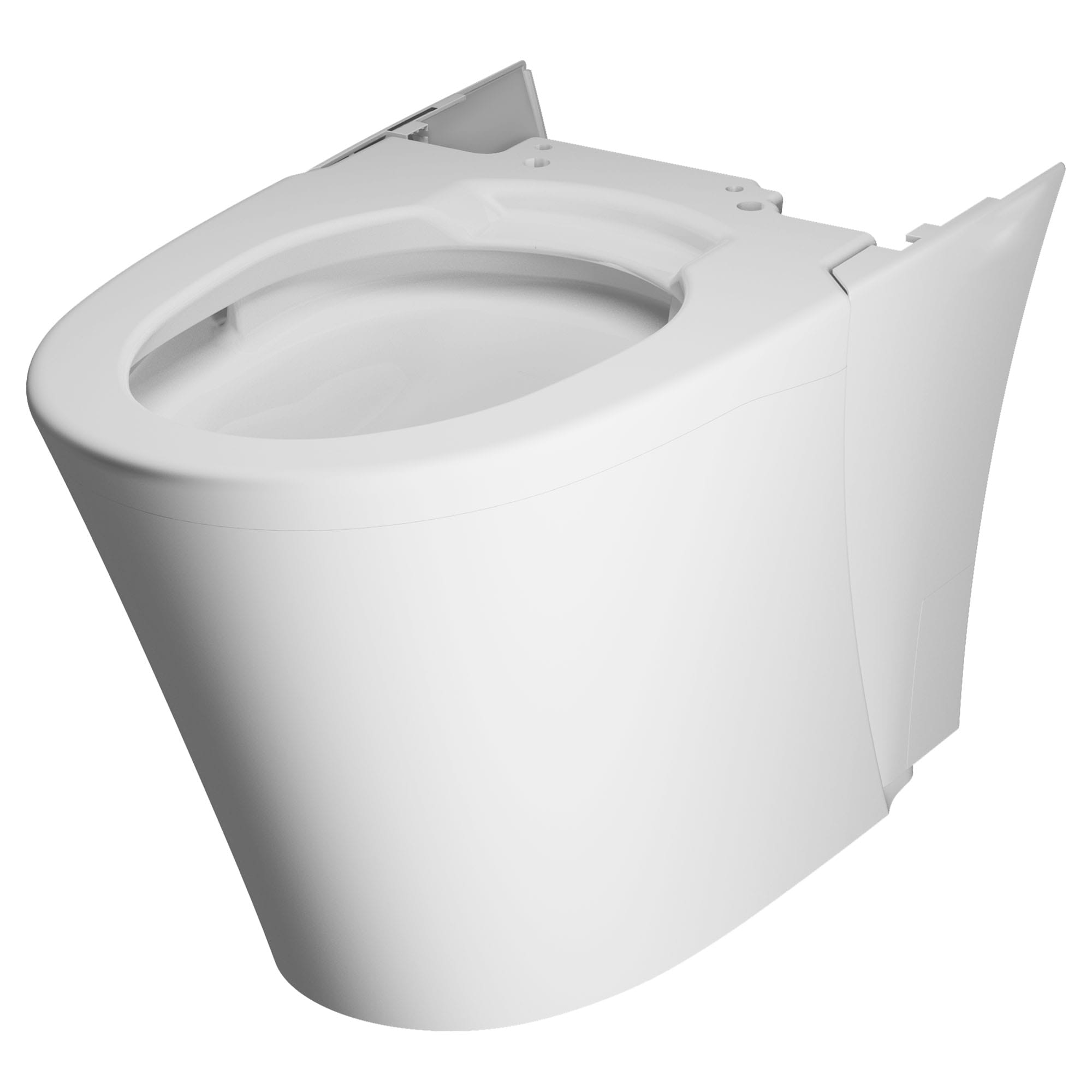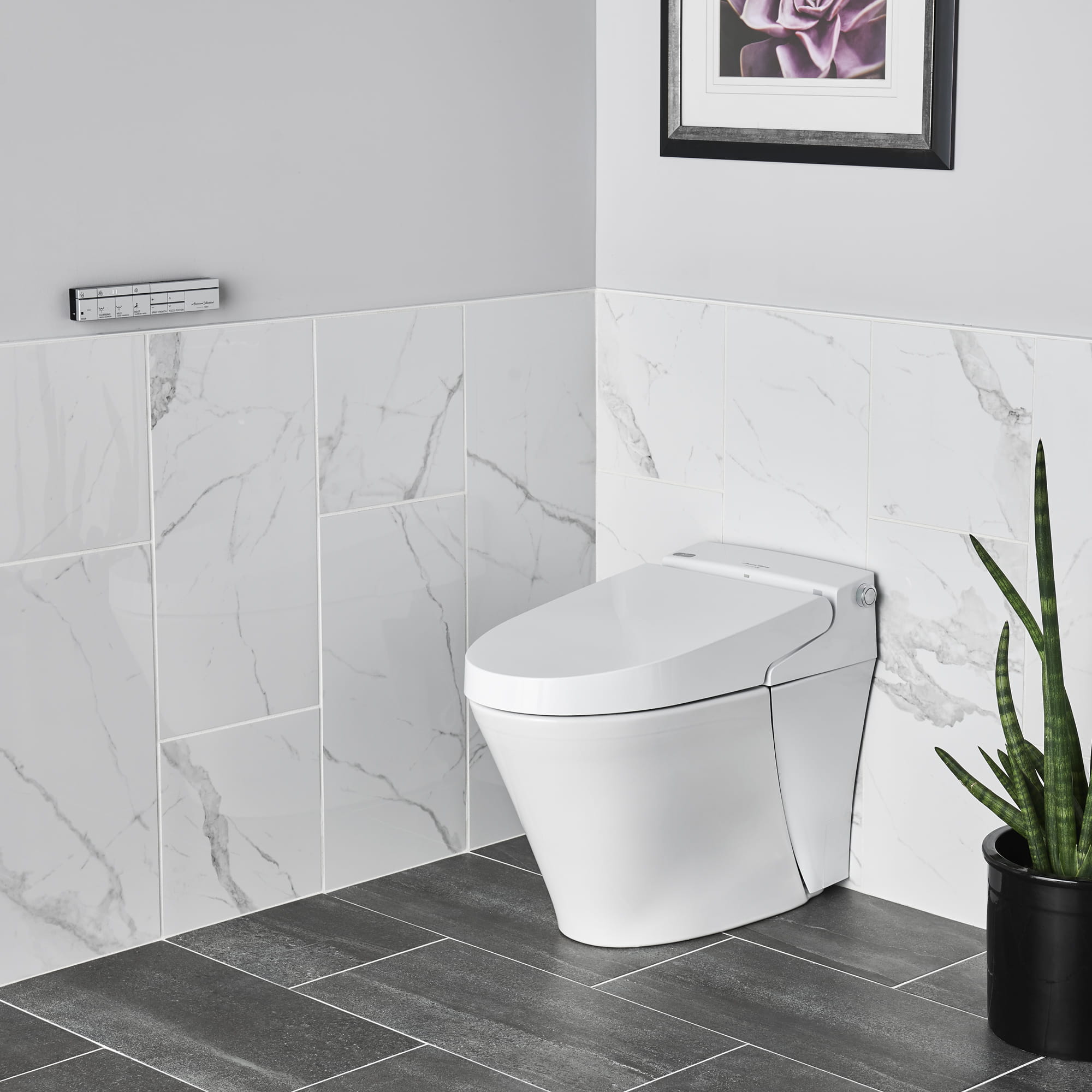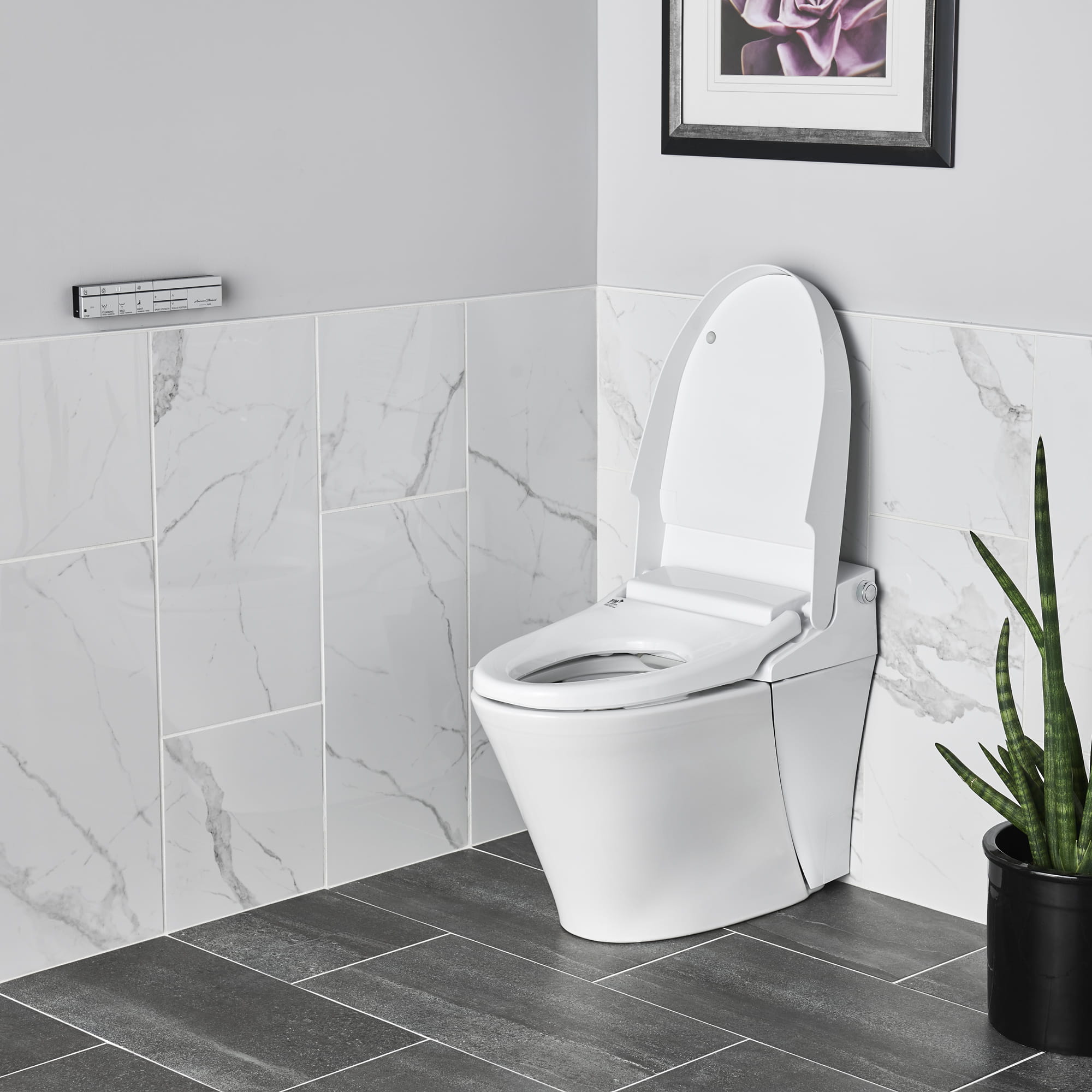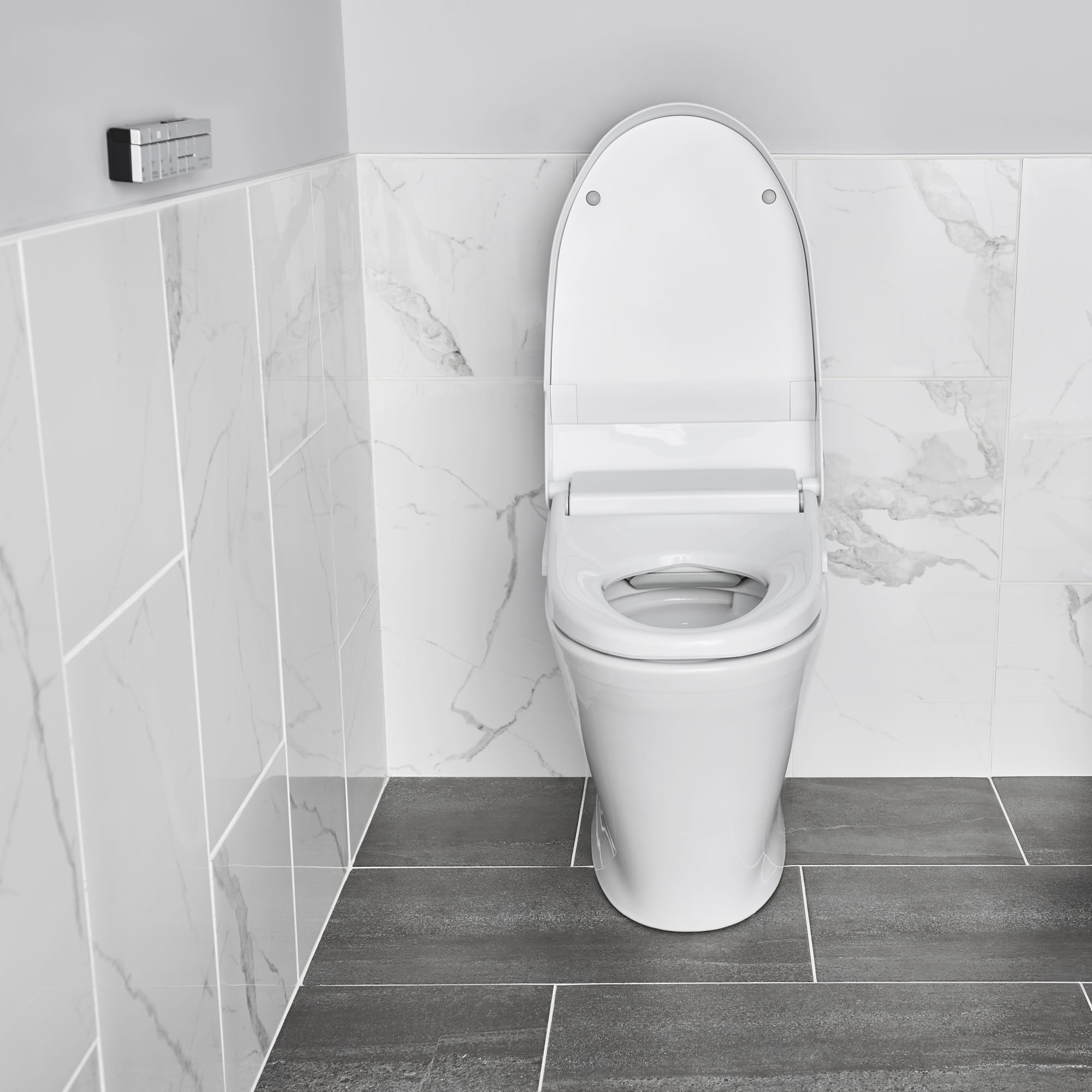 Advanced Clean 100 SpaLet Bidet Toilet Bowl
Triple Vortex Flushing system with 2 powerful water streams plus a siphon jet to completely clean the bowl
Elongated bowl with low height and compact design that installs in a traditional 12" rough
Water Sense® certified dual flush technology using 1.32-0.92 gpf/ 4.9-3.4 Lpf
Product Description
The Advanced Clean 100 SpaLet Bidet Toilet from American Standard combines the cleansing of a bidet with the sleek lines of a modern, auto-flush toilet. Featuring a heated bidet seat with dual nozzles that direct a soothing stream of warm water to both front and rear areas, it ensures a complete, comfortable cleansing experience. Beneficial for expectant and new moms, offering relief from uncomfortable conditions that come with pregnancy and postpartum. Engineered for unparalleled personal hygiene and design excellence, the Advanced Clean 100 SpaLet Bidet Toilet delivers a uniquely refreshing experience in a style to complement every bathroom.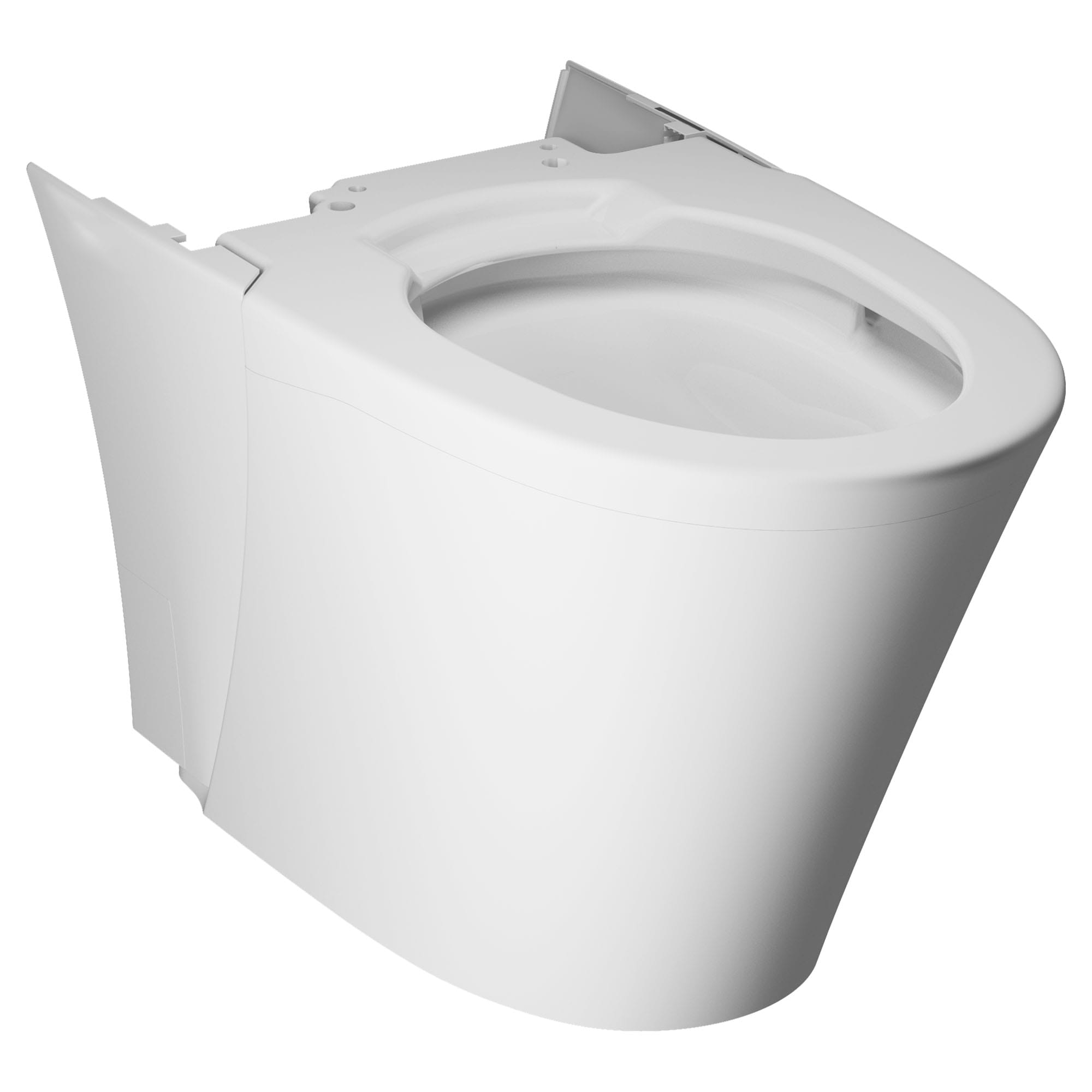 Advanced Clean 100 SpaLet Bidet Toilet Bowl
Features
Triple Vortex Flushing system with 2 powerful water streams plus a siphon jet to completely clean the bowl
Elongated bowl with low height and compact design that installs in a traditional 12" rough
Water Sense® certified dual flush technology using 1.32-0.92 gpf/ 4.9-3.4 Lpf
Night Light for soothing light at night
Vitreous China compact elongated bowl with low height design
One touch power save (8 hours)
External manual flush button for power outages
Smart remote control included
Auto flush for no-touch convenience / External manual flush button
Welcome relief from common pregnancy and postpartum conditions
Ideal for medical conditions that require improved hygiene
Self-cleaning dual nozzles for effective front and rear cleansing
Multiple sprays provide a personalized cleansing experience
Instant heat ensures constant availability of warm water
Heated seat with adjustable temperature for added comfort
Warm air dryer with adjustable temperature reduces toilet paper use
Air-shield deodorizer reduces odors in the bowl
Room freshener for fresh air inside the bathroom
Auto open/close seat and lid for no-touch convenience
Low profile is sleek and modern
Innovations
WaterSense
WaterSense® Certified. Meets all ANSI/ASME low consumption, water conservation requirements.
Specifications
| | |
| --- | --- |
| Toilet Seat Front Type | Closed |

| | |
| --- | --- |
| Technologie Flush | Dual Flush |
| Flushing Type | Dual Flush |
| Toilet Seat Front Type | Closed |
Contact American Standard
LIXIL Canada Inc.
5900 Avebury Road
Mississauga, Ontario
Canada L5R 3M3
Toll-Free: 1-855-836-9615